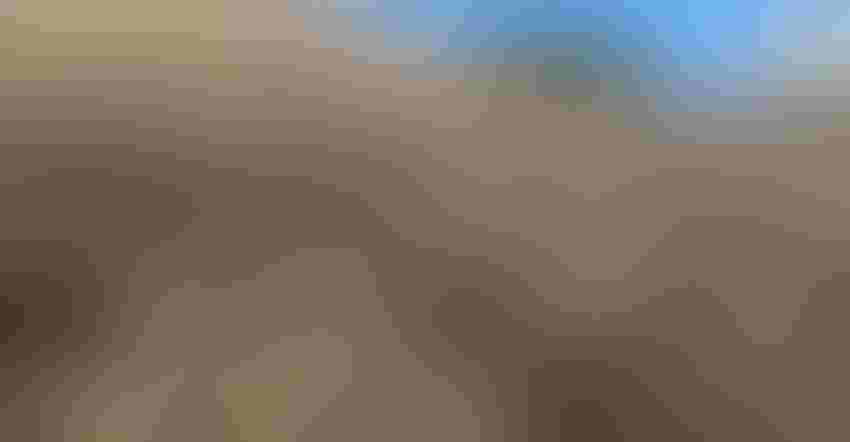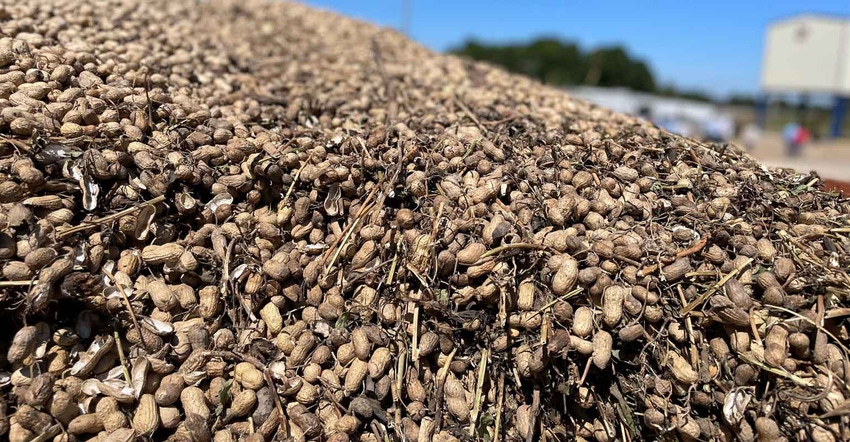 You can put around 30 million peanuts in a truckload. One kernel with aflatoxin in the load can cost a lot.
Aflatoxin has blemished U.S. peanut's good name globally and costed each sector of the supply chain good money.
The annual Georgia Peanut Tour drew a record of 200-plus participants this past September to south-central Georgia. A good portion of the tour's opening Hot Topics Session focused on aflatoxin.
Karl Zimmer kicked off the aflatoxin conversation. He's the president of Premium Peanut, a grower-owned sheller, and he is an involved industry leader when it comes to global market access for U.S.-based peanuts. He can get close to evangelistic in his speech when it comes to peanut's aflatoxin problem.
The U.S. food standard allows 15 ppb or less of aflatoxin, but most domestic and globally customers require much less aflatoxin, with 70% of higher-valued foreign markets requiring 10 ppb or less, or even 2 ppb. Zimmer provided the 30-million-kernel truckload example to illustrate the current aflatoxin threshold regulations that restrict U.S. peanuts from high-valued markets, such as the EU.
In 2021, U.S. peanuts had a great quality crop with only 2.6% of lots failing the U.S. aflatoxin standard of 15 ppb. In 2019, 30% of lots failed the standard due to late-season adverse weather inducing aflatoxin.
Why does it matter? In 2021, again considered a great quality year, aflatoxin cost the U.S. industry, from field to finished, $26 million. In 2019, aflatoxin cost the industry $126 million, or put another way, it cost $90 per acre or $47 per ton.
More importantly, global markets demand consistent quality, especially markets willing to pay for the effort. Aflatoxin headwinds hinder U.S. peanut's global movement.
The U.S. peanut industry annually faces down many economically clogging problems, from the field to the manufacturer, but aflatoxin issue is front burner for many in the industry now.
Growing U.S. peanut's domestic and global footprint is nothing new. The National Peanut Board, American Peanut Council and partner groups have for years led the good charge with good results. Aflatoxin is not new to the peanut industry. Research and better practices have for decades addressed the issue.
But today the industry rallies anew to address aflatoxin. Late last year, a summit drew industry-wide leadership to discuss ways to fix the problem with targeted research.
Through the lobbying efforts of the newly formed U.S. Peanut Federation, peanut-heavy Congressional members have secured new aflatoxin funding, including $7 million of government allocations in the last two years, with expected additional Congressional allocation in the coming year.
The USDA National Peanut Lab has been charged to guide newly formed committees and filter funding to bolster existing and new projects, which include more than a half dozen major research initiatives each with wide-ranging objectives for aflatoxin. The work is taking place at the University of Florida, University of Georgia, USDA, Fort Valley State University and Auburn University.
About the Author(s)
Subscribe to receive top agriculture news
Be informed daily with these free e-newsletters
You May Also Like
---