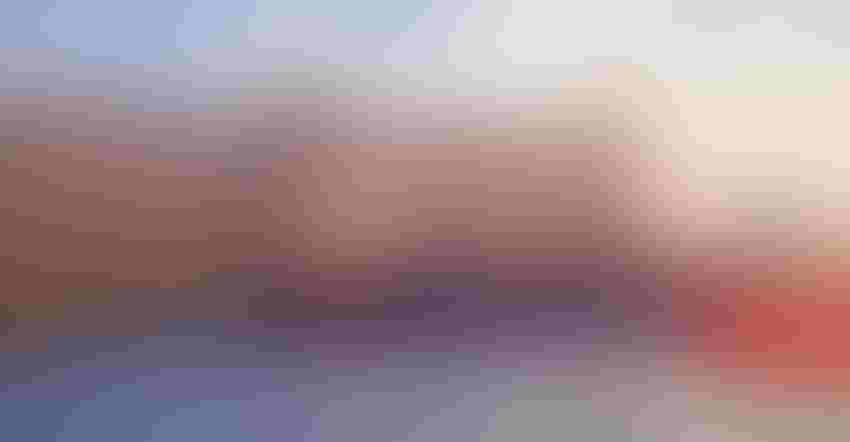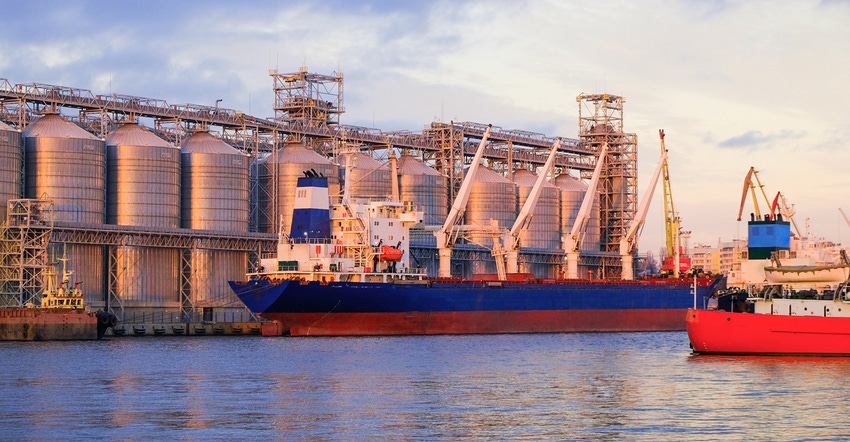 The 2021-22 export campaign for corn and soybeans has moved into its final 13 weeks and the USDA's latest estimates have gone in opposite but modest directions. The corn forecast was reduced by 50 million in June to 2.45 billion bushels while the soybean estimate increased 30 million to 2.17 billion. What are the final totals likely to be?
Let's take a look at corn as this has been a particularly interesting year and marked by trade optimism for accelerated U.S. exports immediately following Russia's invasion of Ukraine, which never quite materialized. At the time of the invasion in late February, Ukraine was thought to have around 15 MMT (590 million bushels) of corn still to export. USDA's February forecast for U.S. shipments was 2.425 billion.
Pushing a rope uphill
Forecasts (or perhaps, speculation?) following the invasion were a lot like operating in the dark or pushing a rope uphill, for lack of a better expression. Many, including our research team, took what was thought to be a conservative position by assuming the U.S. "might" benefit from up to 350 mbu of demand being switched from Ukraine to the U.S. as the result of war-related logistical and facility operational issues. This assumption estimated U.S. annual exports could go as high as 2.8 bbu.
Judging by the behavior of July corn futures, the market seemed to be of this opinion as well. July '22 corn, which had already been moving higher on Brazilian weather concerns, added another $1.25 per bushel following Putin's invasion with July corn subsequently topping $8.00. 
In its typical conservative manner, USDA has steadfastly kept its subsequent export forecast essentially unchanged since February. It did go up 75 mbu in March to 2.5 bbu but developments since that time led to a 50 million downward revision last month to 2.45 billion.
Export drivers
What were the export drivers in the intervening months?
The first post-invasion estimates we received pegged monthly Ukraine corn exports dropping to around 250,000 metric tonnes (about 10 mbu) from March through August. Which were far below the prior year's 1.7 MMT monthly average. Necessity is the mother of invention, but data since mid-April suggests corn exports are certainly averaging a ½ MMT per month if not close to 750,000 as the country is using rail, truck and some re-exporting through friendly neighboring country ports. So, more Ukraine corn than was initially expected has been getting into the world pipeline, displacing the U.S.
 

After last year's very severe Brazilian drought curtailed production by 15%/15 MMT/600 mbu, market pundits were highly doubtful that this year's March-June exports could match the 19-20 total of 500,000 tonnes. Surprise! Monthly shipments have continued to exceed market expectations and extrapolating corn exports the first 12 days of June should make for a 700 K total and raise the March-June figure to nearly 3.3 million tonnes. One could argue the above two factors will likely have displaced up to 6 MMT of U.S. corn (240 mbu) during the last half of 21-22; hence, U.S. exports of 2.45 and not 2.8.
A couple of other factors that have dampened the U.S. outlook may have been the supply of foreign produced corn and, China demand. Since February, the USDA's estimate of foreign corn production has increased by 11 MMT/433 mbu and Chinese imports for 21-22 have been revised downward by 3 million MT, 120 mbu.
At this point, USDA's 21-22 export forecast of 2.45 billion bushels looks reasonable. Shipments during the first four weeks of the fourth quarter are averaging a brisk 50+ million per week and need only average 31 or so through the end of August. However, the Brazil harvest is well underway and with prices being what they are, the country's July-August exports could more than double from last year to as much as 550 million, crimping the remaining 21-22 U.S. program.
Looking ahead to the first quarter of 22-23, continued leakage of Ukraine corn (big assumption) and ample supplies of South American corn will likely limit U.S. shipments to around 475 million, 40 more than last year.
At the same time, soybean exports ramp up nearly 200 million to 1.050 bbu.
Contact Advance Trading at (800) 664-2321 or go to www.advance-trading.com.
Information provided may include opinions of the author and is subject to the following disclosures:
The risk of trading futures and options can be substantial. All information, publications, and material used and distributed by Advance Trading Inc. shall be construed as a solicitation. ATI does not maintain an independent research department as defined in CFTC Regulation 1.71. Information obtained from third-party sources is believed to be reliable, but its accuracy is not guaranteed by Advance Trading Inc. Past performance is not necessarily indicative of future results.
The opinions of the author are not necessarily those of Farm Futures or Farm Progress.
Subscribe to receive top agriculture news
Be informed daily with these free e-newsletters
You May Also Like
---