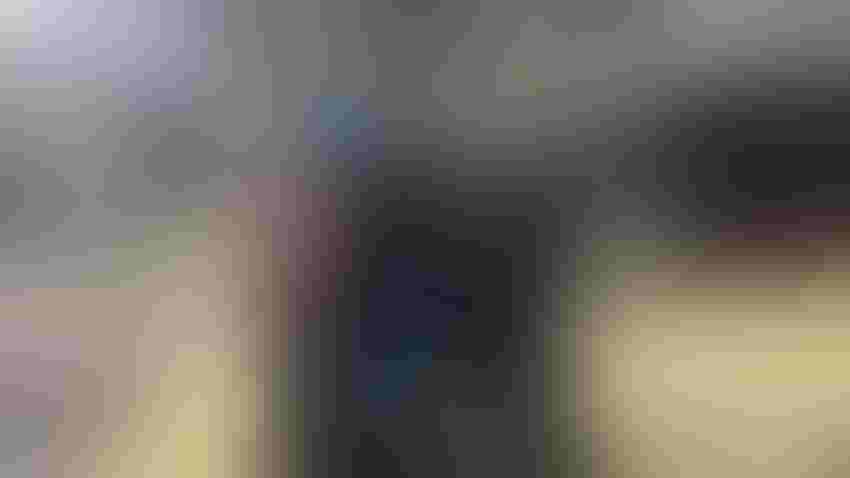 LIVESTOCK YOUTH: Relationships are an important part of growing up in today's world. These kids proved it in January at the National Western Stock Show. They helped each other achieve goals and be successful.
Jennifer Carrico
Today's youth have a lot on their shoulders, and learning life skills in their childhood can help them know how to deal with situations as they move into adulthood. I've chosen to raise my children on the farm, in the barn and at livestock exhibitions — among other activities — to learn these lessons. What's important? Here's what rises to the top — and what will help every young person be more successful in life.
10. Mastering time management. Today's youth are very busy with various activities including caring for livestock, schoolwork, sports and jobs. Learning proper time management is a skill to use throughout life. Knowing how to manage daily required tasks along with their other activities will help youth be better students, athletes and employees.
9. Developing communication skills. Knowing how to communicate what you are thinking is important in life. At the recent National Western Stock Show, my son was part of the premier exhibitor contest, which includes giving a speech on a provided subject. This gives these youth the opportunity to speak in front of people they don't know and learn to be comfortable doing it, a skill to be used endlessly.
8. Expanding opportunities. Meeting new people at various places leads to opportunities for youth to travel, network and gain important life skills. Today's youth have more opportunities than in yesteryear to be the very best at whatever they choose.
7. Showing compassion. Being compassionate to people and animals is a hard skill for some, but an important one. This may include helping a little kid who has a skinned knee or understanding an animal's life cycle. Compassion in life helps you enjoy it more.
6. Giving appreciation. Recognize the good qualities of someone or something around you. Not everyone or every animal has the same qualities, but knowing the good characteristics helps to improve the others.
5. Losing without pouting. We all want to win, but remember, not everyone achieves that recognition. Even when you have goals, be able to lose without pouting, and do it with class. You can be disappointed, but it should give you more drive to continue to work hard the next time.
4. Winning without bragging. This goes along with No. 5: Be a good winner. Celebrate with those who helped you get to the winner's circle, but don't brag about it. Lose without pouting. Win without bragging. That's a lesson I picked up early on and will always try to pass along.
3. Maintaining important relationships. My 17-year-old son recently prepared a speech on the importance of relationships. Learning how to deal with different personalities is a long-term skill that will help every young person. Teach your kids how to talk to others with respect and decency.
2. Keeping your work ethic with you. The FFA Creed says to work on a farm when it is pleasant and challenging, and to not give up. That's what work ethic means, and this is what all young people need to know — in and out of agriculture.
1. The power of saying thank you. Thank the people who help you. Most parents teach their children at a young age to say thank you when they receive something as small as a sucker. In today's world, these two small words can have a lot of impact on how far you go in life. People will remember your gratitude for a long time.
The next time you are around youth at a livestock show, in the grocery store or at a sporting event, pay attention to those around you — and help today's youth grow into tomorrow's leaders. This is our legacy to the people who will make our world a better place.
Comments? Email [email protected].
Subscribe to receive top agriculture news
Be informed daily with these free e-newsletters
You May Also Like
---