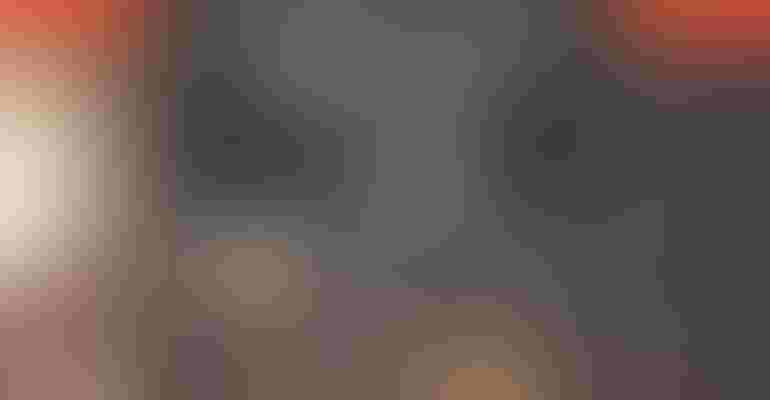 EXTRA STUFF: Don't be afraid to use an extra pair of boots as a cup holder or have extra pocket knives around for something you need.
Shelby Watson-Hampton
Down on the farm we're always busy, so when I come across a good "life hack" that helps us work smarter, or makes life more pleasant, I'm all for it!
The following is a list I compiled from my own life, along with tips from friends and some handy tricks I found online. I hope one or two of them are useful to you:
1. Remembering ritual. Who among us hasn't forgotten at some point to turn off the water trough hose or close the gate? Or, you do it, but it's such an automatic gesture that later, if you think back, you can't remember if you actually did it or not?
There's a trick for this. I learned this from a friend of mine who's a psychologist. When you're doing something you need to remember later, do a small "remembering ritual" like snapping your fingers three times, tapping your nose twice or stomping your foot.
The physical repetition makes an indent in your mind, and when you think back later, you'll remember if you did your ritual. The second trick here is to mix it up a bit. Keep two or three of those rituals in your toolbox to use, but don't use the same one every single time for the same task or it will become as autopilot as the original task itself.
2. Pocket knives. Buy lots of pocket knives for everyone and stash them in vehicles, coats and various barns. This is super easy but necessary. There's never enough of them around.
Also, buy cheap ones with bright handle colors so when you drop them in the field they're easier to find. And pick a pocket knife handle color for each of you (mine are pink, the hubby's are silver or black). That way you know which one belongs to whom, and if your knife gets "borrowed" you can track it down.
3. Shoe bag storage. You can buy one of those sturdy, cheap plastic shoe bag holders that hang over a door (typically used in a women's closet) and hang it anywhere to make life easier.
Not enough shelves or drawers in the farm shop? Hang one of these and fill it with easy-to-reach hammers, wrenches, nuts and bolts, etc.
Have a truck full of junk? Hang this from the backseat headrest or on the back of the front seat headrest and stash your stuff in organized pockets.
Is everyone constantly mixing up gloves, stocking caps and other winter gear? Hang this by the back door or in the mud room. So. Many. Uses.
4. Horse abscess trick: diaper and duct tape. Horse people, Google this. Trust me.
5. Clean robe, dirty robe. So, my husband and I live in a wee farm cottage with only one bathroom. Oftentimes, we come from the farm at the same time, both needing showers.
I've found it's most efficient for him to jump in the shower first while I start dinner. However, I don't want to hang out in the kitchen in my dirty or wet barn clothes, and I also really don't want to change into something else while I'm not clean because that basically doubles the laundry.
Therefore, I have a "dirty robe" that I keep hanging in the laundry room. I can drop my dirty clothes in the washer and wear the robe to be semi-clean and clothed while I wait for my turn in the shower. Then that robe goes back on the hook. When I get out of the shower, I have my clean bedroom robe to wear if I like, or I just go straight into pajamas.
The dirty robe doesn't really get dirty that much, but it's also not something I'd put back in the drawer, so it stays on the hook, gets washed occasionally and makes the farm-to-home transition just a little easier. This works anytime you need to come in and out of the house without a full change up, too.
6. Sweat powder. Ahh, the joys of heat and humidity. Invest in a good multipurpose anti-sweat, anti-chafe powder.
Sprinkle it in the needed areas before heading out for the day and re-apply as needed. Simple baby powder works, but there's also brands like Anti-Monkey Butt and others to explore.
7. Men's deodorant. Speaking of sweat. Ladies, I've recently found that men's clear gel or clear gel solid deodorant really does work better then what they're selling us. It smells fresher, lasts longer and doesn't leave white stains on clothes.
I'm currently using the Old Spice brand called Timber. It has a light evergreen scent and doesn't smell "manly," just fresh. (Sorry to the Old Spice marketing department if manly was what you were going for.)
8. Dryer sheets. Keeping with the clean smelling theme: Dryer sheets are just the best. They come in bulk, are super cheap and can be used anywhere.
Stash one in either your glove compartment or trunk for a fresh vehicle smell. Shove one down your old boots to keep them from stinking up the air in the laundry room. Put them at the bottom of trash cans in the house. I use one in my mini trash can I keep in my vehicle, too.  
9. Field meals: A few things here. When visiting fast-food places, always grab a few extra napkins, utensils and salt and pepper packets to take with you.
Stash these in one drawer at home. Keep wet wipes in here as well. When making field meals for the farm crew, just grab what you need.
Remember, slow cookers such as the Crock-Pot and Instant Pot are your best friends.
Time is valuable, so save it when you can. Ninety-second rice packets, steam-in-a-bag veggies and precooked, ready-to-heat chicken can be lifesavers.
Don't get precious with your everyday food storage containers (we all still call it Tupperware don't we? But I don't even know if that brand is still around). Buy the cheap ones from a dollar store and stock up. That way if it gets lost, or if it gets stashed in a truck for two weeks and grows things you don't even want to think about, you can trash it (recycling is preferred if you can) and you won't really care.
10. Boots are extra cup holders. If you're anything like me, at some point in the week you have multiple travel coffee mugs and protein shake containers in your vehicle. I never have enough cup holders for these.
Even when you're done with them, they always have that lassssst little bit of whatever in the bottom that wants to spill on your floor or seats the minute you set that thing down and it falls over.
I typically have multiple pairs of boots or shoes in the car, and these make the perfect additional cup holder! Just shove them in there until you remember to take them back in the house.
That's it y'all! I hope some of this is helpful during your daily rush!
Watson-Hampton farms with her family on their fourth-generation family farm in Brandywine, Md.
About the Author(s)
Subscribe to receive top agriculture news
Be informed daily with these free e-newsletters
You May Also Like
---