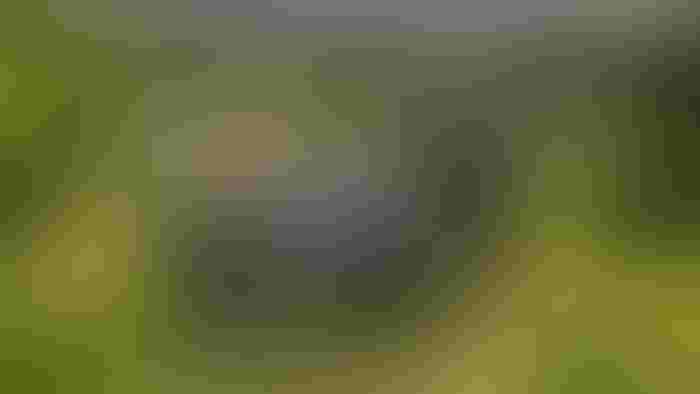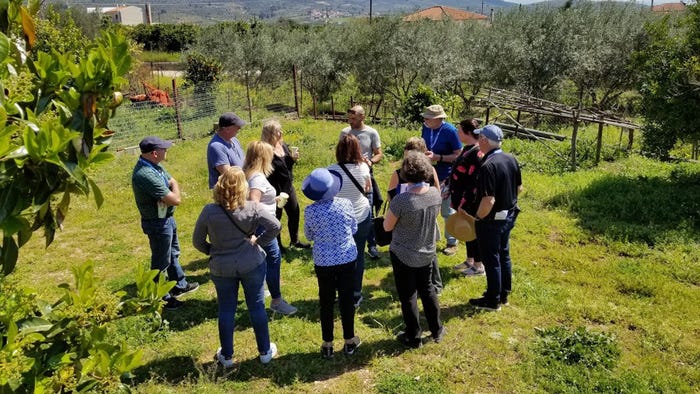 by Jim Massey
When a person thinks of Greece, the first thought that comes to mind generally isn't agriculture.
The country isn't known for being a major producer of the common commodities that we produce, consume and export here in Wisconsin, such as corn, soybeans, cranberries, beef, milk or pork. But if you're into imported olives, you might have gotten them from Greece, which is the world's third-largest producer of the tiny fruit.
A group of 30 travelers, mostly from Wisconsin, visited Greece in March not only to soak in the spectacular history and architecture of the ancient country, but also to get a close-up look at some of its agriculture. I helped gather the travelers and piece together the agricultural component of the trip along with longtime friend Jim Raymond of Edgerton, a former agricultural banker.
Between visits to 2,500-year-old historic sites such as the Acropolis and the Parthenon in Athens; ancient Corinth, where Paul wrote the earliest New Testament writings; and the Sanctuary of Apollo and Oracle of Delphi; our Wisconsin-based group visited several farms and Greek companies that were capitalizing on the best of what the country has to offer.
Ag tour stops
Among our stops were a small farm that specialized in citrus and olive trees; a family-run honey farm, where we donned beekeeping suits and tasted unique varieties of Greek honey; a small goat farm, where some of us milked a goat by hand and then watched as the herd was shepherded up and over a mountain; and the home of an elderly rural woman, where we pitched in to make our lunch from scratch and watched the woman turn the goat milk we brought from the previous farm into cheese.
Other visits included three family-owned wineries, using grapes from local trees; a small company where we helped make pasta; and a distillery where we learned the characteristics of Greek ouzo, tsipouro and mastika, potent liqueurs made from local grapes.
At each stop, we experienced friendly, gracious people who welcomed our inquisitive contingent with open arms. It is said that Greece's friendly reputation stems from the longstanding Greek value of "philoxenia," which literally means "friend of a stranger" in ancient Greek.
The Greek farms we visited were all very small, but we learned there are larger operations — predominantly producing cotton — in other parts of the country, which is about the same size as the state of Alabama. Greece is the European Union's largest cotton grower, accounting for more than 80% of total European production.
While some sectors of U.S. agriculture are subsidized, our government doesn't come anywhere close to the level of subsidization that takes place in the European Union. The EU spends about one-third of its annual budget on payments to farmers and support for rural development. The EU's most recent Common Agricultural Policy aims to shift money from intensive farming practices to protecting nature, with a goal of reducing the 10% of EU greenhouse gases emitted by agriculture.
As an aside, the period from late March to early April is a great time to visit Greece, when the temperatures are moderate and the crowds at tourist attractions are smaller. The weather during the second half of March during our visit was almost as beautiful as the country.
Massey lives near Barneveld, Wis.
Subscribe to receive top agriculture news
Be informed daily with these free e-newsletters
You May Also Like
---