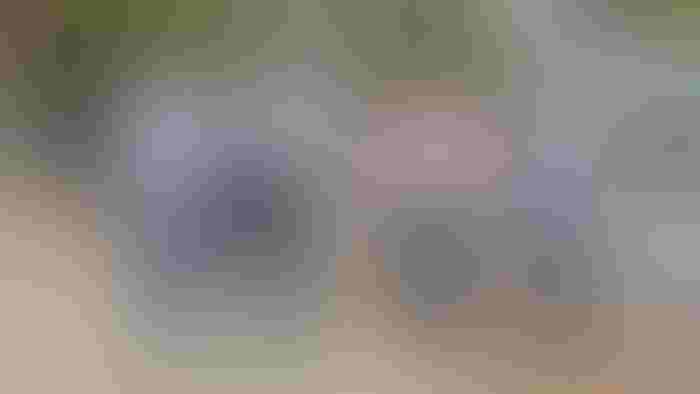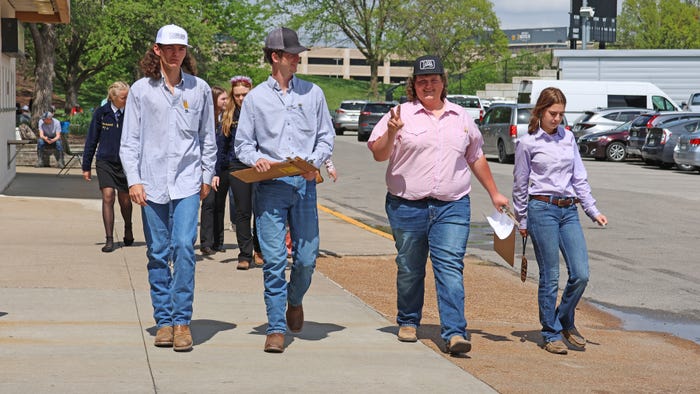 Photos by Mindy Ward
You can tell a lot about a FFA contest team simply by looking at them. But when asked to take a photo, these members display their true selves.
I believe they can fall into nine categories, and to prove my point, I snapped photos from this year's Missouri FFA convention.
Click through the photo gallery above to see which teams and FFA chapters modeled these groups the best. Here are the descriptions:
1. Party people. OK, I know these FFA members compete in a contest, but there is always that one who is there to show you just how much fun the entire experience can be. This year, it was Cole Pennington of the Cameron FFA chapter. Quick with a smile and peace sign. It's all good Cole!
2. Rural rebels. These are the members who when asked if you can take a photo, they immediately cross their arms and lean back. I see you, Jason Boyd and Casey Price of Bowling Green FFA.
3. Cool cats. "Can I keep my shades on?" Of course you can Heston Alexander of Ava FFA; I know shades make the man! These members display personality and professionalism.
4. School spirits. No, they are not ghosts, but these contest team members bare their souls on their shirts in support of their high schools. Van-Far and Albany FFA members both came prepared.
5. Perfect posers. Arms wrapped. Hands in pockets. Smiles on. Click. Practice makes perfect for this group. I'm sure the Norborne FFA advisor must've prepared the knowledge team for more than the contest. They nailed their photo op!
6. Athletes. Yup, one word sums it up. You can tell these members have been in a school basketball, baseball or track team photo. Straight backs, arms crossed in front, hands clasped. Carter Wallpe, Grayson Thompson and Ben Mason of Higginsville FFA, you can let me know if I'm wrong. Or, they simply have their sport on a shirt, right Archie FFA?
7. Timid team. Some teams are simply shy. Super proud of Kelsie Hansel of Sullivan FFA, when a fellow team member didn't know what to do for the photo, she walked them through it. "Just put your arm around my shoulder." Encouragement goes a long way.
8. Happy helpers. These are the FFA members who gather the group and rush to make the photo happen. King City FFA went even further. They put a person in as a placeholder before the final team member arrived. So sorry, Kamdyn Carson, you were replaced with Bryson Schellhorn. Still giving you a shoutout!
9. Creative crew. These FFA members design their own shirts, like the Savannah FFA dairy foods team. They created a sweatshirt with a dairy cow front and center. Who doesn't like that? Plus, it's a keepsake to remember the experience.
I leave you with this:
FFA members, it truly doesn't matter what group you fall in, simply find a contest team and compete. The skills learned — even if only taking a group photo — are worth it.
Advisors, it is a joy to interact with your students. They cause this ag journalist to giggle — a lot. But they are always respectful. You've done well.
Parents, continue to support their passion for FFA. They may not get on stage with that contest team, but they do impact others around them. Keep up the good work.
Subscribe to receive top agriculture news
Be informed daily with these free e-newsletters
You May Also Like
---