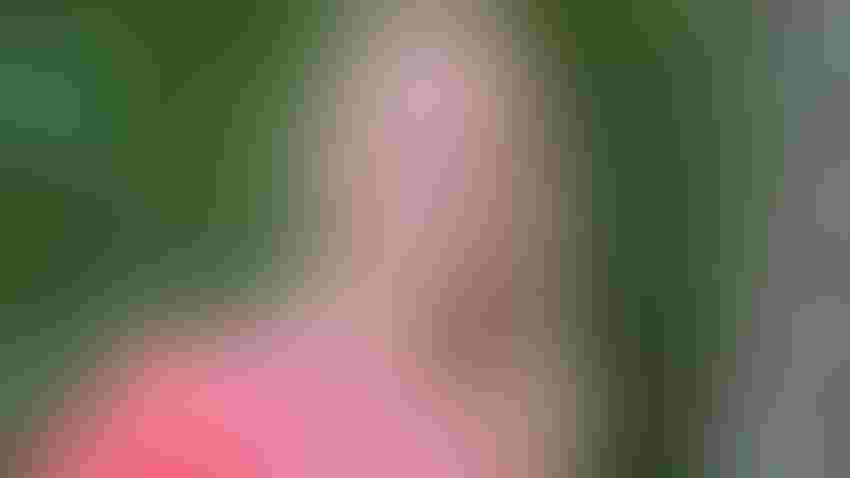 FACING FORWARD: Indiana FFA state officer Mary Jones internalizes past lessons and looks toward the future.
Tom J. Bechman
By Mary Jones
Farming ranks as one of the most dangerous industries in the U.S. due to stress, long hours and fatigue. Accidents happen when farmers are tired, distracted or inexperienced. When I hear about farming accidents, the quote "better safe than sorry" comes to mind. This phrase is heard often, but do we ever truly take to heart what it means?
Growing up, my grandpa used any opportunity he could to share this lesson. At one point, he was the tired and distracted farmer who ended up in a major accident. His accident could have been avoided, if only he would have thought "better safe than sorry."
My grandpa, middle child of nine, spent a huge portion of his younger life on the farm. It was fall, 1971, and as a 20-year-old, he wasn't making safety a priority.
As he tells the story, he just got off from working third shift, the first night of his new job. Alone and exhausted, Grandpa made the trek to the field and began picking corn. Soon, the corn picker began creating more work than it was doing. Frustrated and ready for this job to be done, he forced yet another plugged cornstalk from the picker — but this time, without shutting down the machine.
Instantly, the right side of his body was pinned to the picker while the machine yanked forcefully on his arm, pulling him in. His watch cracked, stopping at 3:46 p.m. on Nov. 11.
Action required
Although the watch indicated time had stopped, Grandpa didn't. Springing into action, he quickly wrapped his damaged arm to suppress the bleeding and used his other hand to unhook the picker from the tractor. A crew working on a barn a few miles up the road loaded him up and took him to the county hospital 15 minutes away.
Doctors soon realized that their small facility could not handle this emergency. Grandpa was transported to a larger hospital. Due to the amount of time that had lapsed, it was too late to reattach his hand. Numerous surgeries to fix and refix his injury were required.
While recovering from this traumatic accident, Grandpa learned he was fired from his new job.
That day he lost his hand and his job, but he never lost his tenacity. He was tasked with learning how to do things like write with his left hand, recover from a traumatic event and find income to provide for the new bride he would marry just five months after the accident.
Don't let your world stop!
Thirty years after my grandpa's farming accident, the whole world stopped turning! Alan Jackson used that phrase in a song he wrote and released. It honors the heroes of 9/11.
When I hear those words, I think of my hero. My grandpa took action in a situation that so many others may not have survived, and that changed his life for the better.
As you prepare for the planting season or whatever you do in farming, remember, life is more important than any minute you may try to save. It is always "better to be safe than sorry."
Jones serves as the Indiana FFA Northern Region vice president. She is from Monroe, Ind., and belongs to Adams Central FFA.
Subscribe to receive top agriculture news
Be informed daily with these free e-newsletters
You May Also Like
---