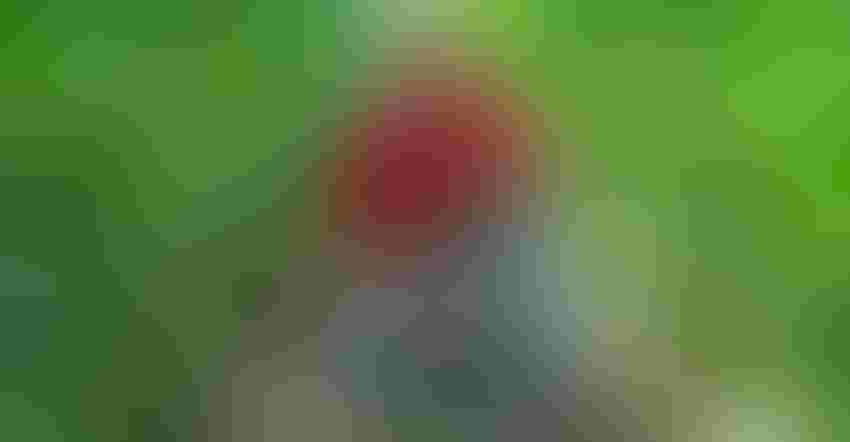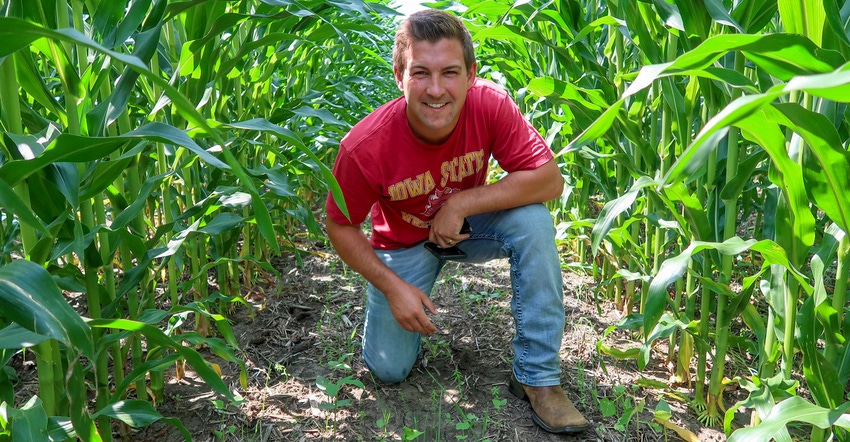 SHARING KNOWLEDGE: Mitchell Hora has created a business helping farmers improve soil health. He joins a group of advisers partnering with Truterra to help farmers add conservation practices.
Courtesy of Continuum Ag
Mitchell Hora wants farmers to learn from his mistakes. More accurately, Truterra LLC wants to tap the sustainability practices from Hora and a network of other advisers to help farmers. Truterra is the sustainability solutions business and a subsidiary of Land O'Lakes Inc.
As for those mistakes? "I think that's what I bring to the table," Hora says. "And it's why I try to be so vocal about this. You know there's only about 5% of farms in this country that use cover crops."
Hora says he started using cover crops on his Washington, Iowa, operation in 2013, and admits in the early days, he made a lot of mistakes. Skipping some of those startup problems can give farmers a chance to get in a little above the bleeding edge of these technologies.
Hora is part of a network of specialized advisers who have engaged sustainability practices on their farms or businesses. The group includes Hora, founder and CEO of Continuum Ag; Jeremiah Durbin, founder and CEO of Sustainability Legacy Consulting; and Jason Strand, owner and operator of Strandgard Stewardship. The group will be available to Truterra ag retailers, enabling them to deliver more specialized technical support for farmers seeking to transition to conservation management systems.
Help in transition
With the rise of interest in soil health and carbon capture, more farmers are considering practices like cover crops. Hora says that transition won't be easy given the many management decisions involved from cover crop selection to termination timing.
Adds Derrick Anderson, Truterra grower support specialist, overseeing the network: "Truterra has identified technical expertise, especially when it comes to transitioning, as a key way we can add value for farmers and ag retailers."
"Most farmers are not going to want to go through the bumps in the road we went through, and most farmers are not going to want to have the setbacks we had," Hora says. "That can be really discouraging. We have to document things and make sure farmers have some clarity around implementing these practices."
Durbin notes that when he started using sustainability practices, he found he couldn't find anyone to provide advice. "I look forward to being able to support other farmers on this same journey," he says. "When you are working with soil, it's critical to have a partner out there alongside you, interpreting and helping you to understand what is happening on the ground and in the soil."
Pushing soil health
Hora, a seventh-generation farmer, says his family has been pushing soil health since 1978, and through those times, they've had both mistakes and what he calls lightbulb moments. "This relationship with Truterra provides a direct layer of support that we can be that resource for the agronomists out there in the ag retail space and for farmers," he says.
One tip he offers? "The best thing you can do is look at your cover crop and your no-till as an offensive management system," he says. "Cover crops are not just defensive tools to protect against erosion or manage water quality issues. That cover crop is part of my fertilizer program, my moisture management program, and now, my carbon drawdown program. And that's part of my soil-building and my herbicide program."
Bringing that conservation perspective from ag retailers to farmers is an important role for these new Truterra partners. Learn more at truterraag.com.
About the Author(s)
Subscribe to receive top agriculture news
Be informed daily with these free e-newsletters
You May Also Like
---