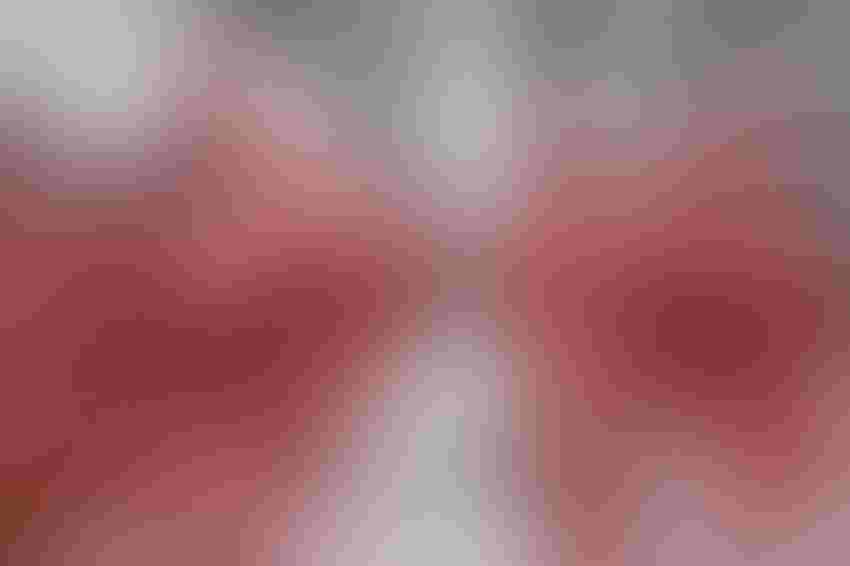 With several slaughter plants closed, total slaughter is about 60% of normal.
asikkk-iStock-GettyImages
UPDATE: For the week ending May 1, total cattle slaughter was estimated by USDA's Agriculture Marketing Service at 422,000, compared with 605,000 head the same period last year. Hog slaughter was 1.8 million, compared with 2.3 million the same period last year.
Daily live-cattle slaughter numbers suggest how much trouble the cattle industry is facing from the slaughter plant closures related to the COVID-19 event and worker illnesses.
USDA Market News estimated cattle slaughter on Wednesday, April 29, at 72,000, compared with 121,000 the same day one year earlier. For long-term reference, that daily figure from one year ago is fairly typical of daily cattle slaughter in the U.S., says Derrell Peel, livestock economist for Oklahoma State University. Peel says daily slaughter normally runs 115,000 to 120,000 head, and we're fast approaching what should be peak seasonal slaughter for this year, if things were normal.
Moreover, when one tallies those daily slaughter figures for weekly slaughter totals, including about a half-day's worth of slaughter on Saturdays, weekly cattle slaughter should average around 620,000 to 630,000, Peel says. If we figure 72,000 head per day from USDA's Tuesday and Wednesday figures this week, plus that "half-day" figure for Saturday slaughter, that means a little less than 400,000 head will be killed this week.
"The point is, we're getting behind at a rapid rate," Peel says.
Short-term slaughter pause helped some
The cattle industry was fortunate to actually get ahead perhaps one-week equivalent in fed-cattle marketings earlier this year, he adds. Then feedlots placements fell a shocking 23%, year-over-year, as feeder producers held cattle back from sales in the face of falling prices and cattle feeders pulled back in purchasing feeder cattle as the COVID-19 issues began to appear. These were short-term positive happenings, Peel says, but eventually the cattle already on feed will need to be marketed and feeder cattle will need to move on through the feedlots.
This raises the specter of depopulation and disposal of ready cattle in the manner the nation is witnessing with poultry and pork. The USDA Food Safety Inspection Service (FSIS) raised this issue in a press release on April 25. The concept of killing and wasting healthy, market-ready animals sent many cattle people into an angry frenzy of social media outpouring in recent days. Beef Producer has found no records of cattle killed in depopulation events as of Wednesday evening, and has received no response yet from FSIS on depopulation events or tracking.
The executive order April 28 by President Donald Trump to keep packing plants open under authority of the Defense Production Act of 1950 should help resume more slaughter, but probably not immediately. Further, safety measures inside the plants could slow production speed. As of Wednesday evening, USDA had not yet responded to requests for information on how the measures will be implemented, nor given a timetable for plant re-openings.
There is more flexibility in the cattle marketing system than in the pork or poultry systems. Apparently cattle can be held longer on rations in the feedlots than can market-ready pigs or chickens, although at cost, and they can obviously be put on forage and held at lower rates of gain to stretch out production. The problem is many cattle are ready for slaughter and the the currently limited harvest system does not have the ability to get to them.
Estimated Daily Livestock Slaughter under Federal Inspection

Wednesday 04/29/2020 (est)

Same Period Last Week (est)

Same Period Last Year (act)

**Revised Tuesday Cattle..72,000

New Week to Date..149,000**

***Revised Tuesday Hogs..278,000

New Week to Date..581,000***
For more slaughter data, see: 
Subscribe to receive top agriculture news
Be informed daily with these free e-newsletters
You May Also Like
---