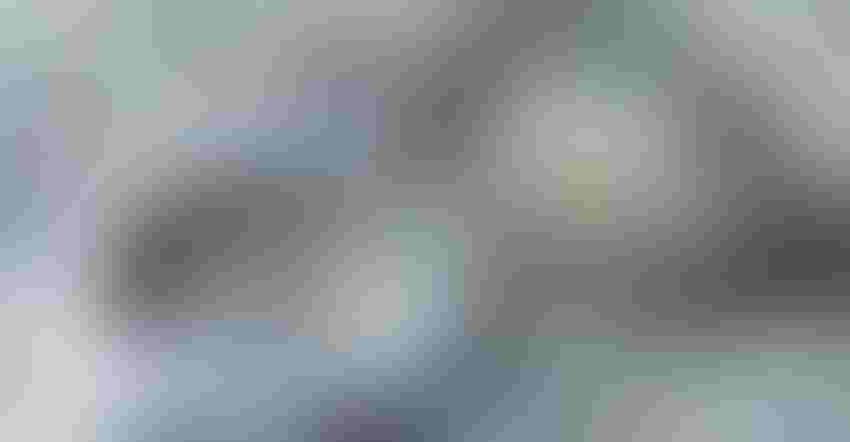 MATTER OF NATIONAL SECURITY: With JBS S.A. planning further U.S. acquisitions in the near future, two senators say the need for a thorough investigation is urgent into firm with history of corruption and bribery.
iStock
JBS S.A. has repeatedly used its significant presence in the U.S. meatpacking sector to inflate its profits at American families' expense, according to a letter from U.S. Sens. Marco Rubio, R-Fla., and Bob Menendez, D-N.J., to Secretary of Treasury Janet Yellen to renew their request that the Committee on Foreign Investment in the United States (CFIUS) conduct a formal review of the transactions of Brazilian meatpacking conglomerate JBS S.A.
The investigation is sought for JBS, its holding company J&F Investimentos, and any entity owned or controlled by Wesley and Joesley Batista. Over the last fourteen years, the conglomerate has become increasingly active in the United States food sector, acquiring numerous American companies. However, its expansion has largely been fueled by corruption, illicit financial activity, and unfair business practices that undermine legitimate methods of competition and harm U.S. companies and consumers alike, the senators say. 
The letter notes that in February 2021, Pilgrim's Pride, which is majority owned by JBS, pled guilty to conspiring to increase chicken prices and pass the costs on to consumers and agreed to pay a $107.9 million fine. Just two months later, JBS USA agreed to pay $12.75 million to resolve a series of civil antitrust cases involving similar alleged price-fixing in the pork industry.
In 2017, the Batista brothers admitted to dispensing over $150 million in bribes to acquire state financing from the Brazilian Development Bank to fund its U.S. acquisitions. In October 2020, the Justice Department confirmed that J&F Investimentos had violated the U.S. Foreign Corrupt Practices Act in using money from bribes to buy Swift Foods and Pilgrim's Price.
 
"When foreign companies benefit from corrupt practices and spread them to U.S. markets, they jeopardize our economic security, present direct risks to our businesses, and undermine our efforts to fight corruption abroad. With JBS S.A. planning further U.S. acquisitions in the near future, the need for a thorough investigation is urgent," the senators wrote, condemning JBS S.A.'s use of bribery to acquire state financing to fund its U.S. acquisitions and its abuse of its dominance in the U.S. meatpacking sector to inflate profits at American families' expense.
"Only once we know the full extent and details of JBS S.A.'s acquisitions, after a thorough CFIUS review, will American businesses and consumers be safe," the senators state.
JBS has been increasingly in the market for acquisitions lately. JBS is looking to buy the remaining shares of Pilgrim's Pride, according to news reports. JBS already owns nearly an 80% stake in Pilgrim's Pride.
The letter explains JBS S.A. made record profits in the first quarter of 2021 and is now planning to diversify beyond the meatpacking industry. In June 2021, the company acquired Vivera Topholding BV, the third largest manufacturer of plant-based food products in Europe. It also announced plans to expand into the American fintech sector through a subsidiary, Banco Original, which is under investigation by Brazil's Securities and Exchange Commission for allegedly profiting from insider information.
The Batista brothers have faced legal consequences for JBS S.A.'s corruption-fueled expansion and even served jail time in the wake of 2017 bribery revelations. However, in May 2020 a Brazilian appeals court authorized the Batista brothers to return to their management positions with J&F Investimentos.
"The Batista brothers, who are worth over $6 billion, have the means to continue their corruption-fueled expansion. Based on their track record, they are likely to continue using unfair business practices to exclude fair methods of competitions and harm competing U.S. businesses and consumers alike," the letter says.
Subscribe to receive top agriculture news
Be informed daily with these free e-newsletters
You May Also Like
---