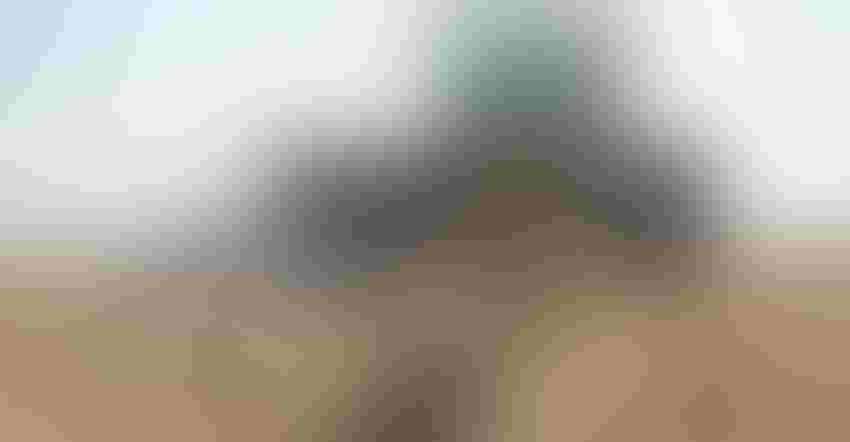 CONSERVATION: Illinois agricultural and forestland producers may be eligible to apply for NRCS-funded programs providing financial and technical help toward conservation projects.
Holly Spangler
The USDA Natural Resources Conservation Service has announced three financial and technical assistance opportunities for 2022. Application deadline is Jan. 7.
Environmental Quality Incentives Program. EQIP funds are available for conservation assistance to address natural resource concerns, including improved soil health through cover crops and reduced erosion by gullies. EQIP also funds conservation plan development including a comprehensive nutrient management plan and forest management plan.
Conservation Stewardship Program. CSP provides agricultural and forestland producers with financial assistance to enhance conservation practices to meet conservation and management goals. Farmers chosen for CSP funding could receive benefits such as increased crop yields and decreased input costs.
EQIP landscape initiatives. Through these initiative projects, Mississippi River Basin Healthy Watersheds Initiative and National Water Quality Initiative, producers can implement conservation practices targeted to decrease soil erosion and enhance water quality.
Farmers with agricultural land in a designated initiative area are eligible to apply for assistance:
Upper Macoupin Creek Watershed

Vermilion Headwaters Watershed
The following are initiatives including the counties and watersheds where 2022 NWQI funding is available:
For additional information and eligibility requirements, visit the Illinois NRCS website, or contact your local NRCS field office.
Applications for all of these programs are accepted throughout the year; however, farmers are encouraged to fill out the NRCS-CPA-1200 form and submit the application to a local NRCS field office or through the USDA website by Jan. 7.
Get BQA certified
Illinois Beef Association offers the Beef Quality Assurance program to train ethical beef producers.
IBA is offering nine in-person BQA meetings this winter, which include dinner at each location beginning at 6 p.m.
Nov. 30, Fairview Sale Barn, Fairview, Ill.

Dec. 1, SIUC Agriculture Building in Room 102, Carbondale, Ill.

Dec. 2, Greenville Livestock Auction, Greenville, Ill.

Dec. 6, Farm Credit Building, Mount Vernon, Ill.

Dec. 7, Stephenson County Farm Bureau, Freeport, Ill.

Dec. 8, BlackRidge, Cambridge, Ill.

Dec. 9, Reel Livestock Center, Congerville, Ill.

Dec. 13, Teutopolis American Legion, Teutopolis, Ill.

Dec. 15, Elizabeth Community Building, Elizabeth, Ill.
All meetings are free for IBA members and $20 for non-members. Pre-registration is required at the IBA website or by calling the IBA office at 217-787-4280.
Partnership provides internships for young women
The University of Illinois College of Agricultural, Consumer and Environmental Sciences and USDA's Natural Resources Conservation Service believe more young women need to picture themselves in science, so they're offering an internship specifically for young women.
"Women are underrepresented in science," says Maria B. Villamil, U of I agronomy and soil health professor. "Those in the next generation need to see themselves doing important conservation work in classrooms, labs and out in the world."
The goal of the summer internship is to grant a learning experience for college students and develop the next generation of NRCS employees. Applications for the 2022 NRCS internship are available online and due Jan. 14.
Join IPPA board
Enthusiastic about the pork industry and looking for ways to get more involved? Consider applying to be an Illinois Pork Producers Association at-large director.
Responsibilities include:
attend quarterly board meetings and occasional conference calls

serve on two IPPA committees

represent pork producers in your respective IPPA district

volunteer at the Illinois State Fair Pork Patio

serve as a delegate for the annual meeting and any other special meeting

maintain strong communication with and encourage feedback from pork producers in your district

annually visit each county within your district
To apply, fill out and return the application form to [email protected] by Jan. 7. Elections will occur during the annual IPPA meeting on Feb. 22 in Springfield, Ill.
U of I ACES library went up 2 decades ago
October marked 20 years since the completion of the University of Illinois College of Agricultural, Consumer and Environmental Sciences Library, Information and Alumni Center.
"We watched it go from a giant hole in the ground to the building that it is," says Marla Todd, ACES advancement director in 2001 when the library was built. The idea was to create a hospitable space for students and alumni to gather.
"Campus has changed a lot over the years, but ACES — the college, the library — it just makes you feel like you're coming home again," says Alan Puzey, current president of the ACES Alumni Association, who recalls when the college's library was just a stack of books located in a small space in Mumford Hall.
To build the library, alumni and friends donated $10.5 million, which was matched by another $10.5 million from the state.
Subscribe to receive top agriculture news
Be informed daily with these free e-newsletters
You May Also Like
---