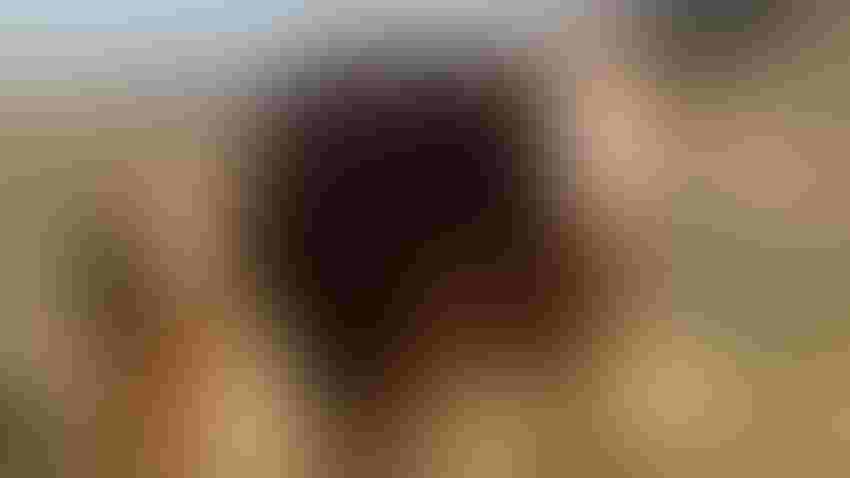 WEANING CALVES: Even experienced cow-calf producers may see difficulties during weaning, where management strategies need to be altered.
Mark Newman/GETTY IMAGES
by Carolyn Ihde
Summer's lazy days will soon become the hustle and bustle of the fall season — the season for bringing in the corn, soybeans and last of the hay crop, and for spring-calving herds, weaning and bringing in the calf crop. Begin planning and scheduling now to avoid weaning pitfalls and potentially decreasing the value of calves.
Weaning is stressful for both farmers and cattle. At weaning, calves encounter many stressful events in a short amount of time. Removing a calf from the dam is a change in nutrition and a break in the maternal social bond. When calves are in a group pen without the adult herd hierarchy, they establish their own hierarchy. Establishing the new pecking order can result in less-aggressive calves being injured and pushed away from the feed bunk.
Age and breed are major factors in determining social dominance in a group of cattle. In addition, stocking density contributes to how cattle cope with sorting out social dominance. When stocking density is high and space is limited, individual calves may not be able to retreat or avoid the aggressor, thus compounding stressors and impacting feeding behavior and productivity.
Experts recommend 50 to 60 square feet of pen space for pens under a roof or on concrete, and 100 to 200 square feet in open, unpaved lots, with more space during rainy weather.
Weaning means calves must acclimate to a new environment. The bunk space should offer 24 inches per calf. If calves are vaccinated for the first time at weaning, the immune system response to the vaccine is compromised. Final vaccinations should be administered at least 14 days before selling.
Beef producers can reduce stress by planning for weaning in advance and administering some stressful events earlier, such as vaccination and castration, to reduce the compounding stress effect when calves are separated from their mothers. Plan your weaning date and preconditioning schedule early to avoid last-minute problems. If your veterinarian administers vaccinations and performs other procedures, schedule the date(s) now.
Be prepared for weaning
Don't forget to evaluate, maintain and repair the working area and weaning pens beforehand. Calves will be eager to return to their mother, and a fence in good repair will be needed to contain them. If you need extra help with weaning and preconditioning tasks, review and discuss low-stress handling protocols and the plans for the day with your helpers. Assign tasks they are best suited for to help make for a smooth day.
Communicate with your marketing partner (sale barn, broker, online sale organizer, etc.) about your cattle and the best times and opportunities to market them. Informing the sale barn about the health and preconditioning status of the calves helps them best represent your cattle to buyers and helps build your reputation.
Planning ahead for weaning, preconditioning and marketing will set up a lower-stress scenario for you and your cattle. Less stress on weaning day helps set calves up for a shorter transition time with improved performance.
Ihde is a University of Wisconsin Extension ag educator for Crawford and Richland counties. This column is provided by UW Extension's Wisconsin Beef Information Center.
Subscribe to receive top agriculture news
Be informed daily with these free e-newsletters
You May Also Like
---