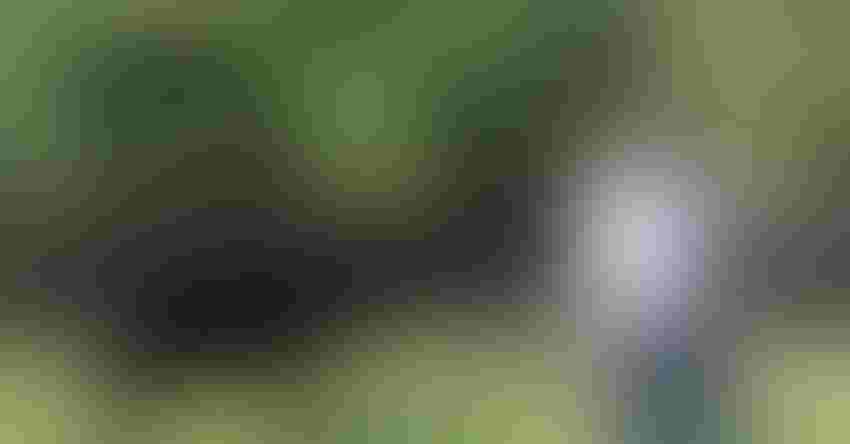 Don Willis has found success grazing cover crops on his Tennessee family farm.
Micah Willis
There are a lot of reasons for planting cover crops, and you've probably heard most of them. Preventing erosion, increasing organic matter, improving water retention. But cover crops can also provide an excellent way to extend the grazing season, according to Tennessee farmer Don Willis. 
"We've been able to graze out some steers and heifers on cover crops. Anything we have a fence around we can put some cattle on," Willis said. "Weight gain has been great. It's really made those fields more profitable." 
Willis and his family, which includes son, Evan, and nephew, Cory, farm in the rolling hills of Tennessee, where erosion can be an issue. Ten years ago, they began experimenting with cover crops. Their primary goal was to reduce runoff in their corn and soybean fields, but soon discovered the unexpected benefit of winter grazing. 
"Cattle on cover crops has become a big part of our program for steers and heifers through the winter," said son, Evan Willis. "When we don't have any grass and are relying on hay, we can completely replace our hay for a period of time during the winter and early spring." 
Today 80% of their 3,000-acre operation is planted in cover crops. Since incorporating covers this multi-generational family farm has seen a tremendous reduction in erosion, improvements in water infiltration, and a bump in crop yields. Their cover crop expansion also came at a time when the family was growing their beef cattle herd. The timing couldn't have been better. 
"Grazing cover crops has increased profitability in our cattle operation," Don said. "It's almost like having an extra enterprise on your cover crop field." 
"We've observed that the calves gain just as much weight on cover crops as they would with dry feed and hay," Evan continues. "Using the cover crop that's already paid for and being able to feed our own crushed corn and dried distillers grain we can feed for about $1.10 per pound. With the calves gaining between 2.5 to 3 pounds per day, $1.10 plus cover crop is a very economical way to get that 2.5-3 pounds of steer and heifer weight." 
"Anything we have a fence around, we can put some cattle on," said Willis, who added that he has been pleased with cattle weight gain on cover crops.
Plant thick 
Don's advice for producers planning to graze covers is to plant thick.  
"Where we are going to graze, we add two bushels of wheat to the normal cover crop mix. We're talking about probably 200-220 total pounds of seed per acre. If you sow it thick you don't get compaction. If you have a thin stand, you'll have some compaction issues," said Don.  
The Willis family plants a multi-species cover crop mix that includes brassica, legume and grass species.   
"The vetch and clover usually do not come up until February, so you're grazing on a real thick stand of cereal grains through the winter. Cattle love cereal grains. Then the vetch and clover come in late to help us extend the grazing season," Cory said. 
Grazing rotation 
For the Willis family grazing cover crops has been a practice primarily limited to steers and heifers. 
"Larger cows do pack the ground pretty hard, and it's hard to find a lot of time where they can be out there and it's not too wet," Evan said. "We can get three weeks to a month of grazing for the larger cows. But we can get two to three months grazing for a group of steers or heifers." 
During an extended wet spell, Don, Evan and Cory may pull the steers and heifers off the cover crops for a few days to avoid compaction issues that could impact cash crop productivity. But for the most part, the young cattle will remain on covers for most of the winter.  
Avoiding overgrazing is critical. The Willis family typically runs no more than 50 head per 40 acres and move the cattle before they graze the cover down too far. They pull cattle off covers at the first of March to allow adequate recovery before planting begins.  
"Most years we have a cover crop that's knee high by planting date," Cory said. 
Good nutrition 
Don says another benefit of grazing cover crops is increased nutritional value. The family keeps meticulous farm records across their operation. When evaluating cattle performance, their data clearly shows calves can do well on cover crops. 
"We've done forage tests, and our green cover crop is the best forage we can find to feed. We put up wheat hay and fescue hay, even alfalfa, but green cover crop has a higher TDN and feed value than anything else we have found," said Don. 
Evan says it is obvious the cattle enjoy grazing cover crops. 
"I always enjoy turning them out and seeing how excited they get to get on that fresh ground. Also, what they eat is interesting. They'll generally eat the legumes, the more protein rich crops first," Evan said. "The first things to go are the peas and vetch." 
"They don't love the radishes, though" he adds with a smile. "They will eat everything out there, but there are always some radishes left." 
Metrics of success 
Cover crops have been a valuable addition to the Willis farm, but Don says the measurement of success is more than just economical. 
"Profitability is the number one goal. You have to make money. But you also need healthy soils. We've reduced erosion. Water infiltration is going up. Organic matter in the soil is going up. Since we are a multi-generational farm, it's very meaningful to be able to improve our land for the next generation." 
Subscribe to receive top agriculture news
Be informed daily with these free e-newsletters
You May Also Like
---