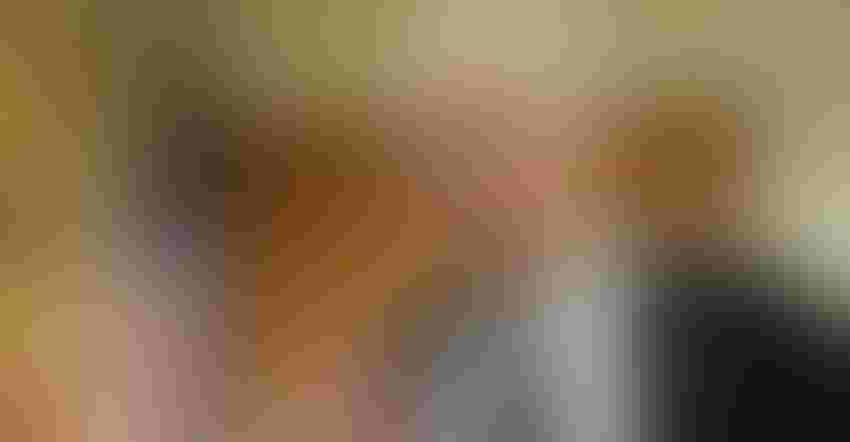 Charles Grassley
StevePope/GettyImages
Iowa Sen. Chuck Grassley is requesting USDA's Packers and Stockyards Division publicly release findings from its investigation into beef pricing margins following the fire at Tyson's plant in Holcomb, Kansas.
"I write today regarding concerns about the enforcement of the Packers and Stockyards Act at the U.S. Department of Agriculture (USDA) and the ability to protect our country's independent cattle producers from unfair practices. The national pandemic of COVID-19 has shed light on the many problems within the Packers and Stockyards Division and its inability to preserve our nation's beef supply chain," Grassley wrote in a June 9 letter to Agriculture Secretary Sonny Perdue.
Grassley, a Republican, chairs the Senate Judiciary's Subcommittee on Administrative Oversight and the Courts and is a self-described advocate for transparency in the meatpacking industry.
USDA's Packers and Stockyards Division was instructed to launch an investigation into beef pricing margins in August 2019.
In March 2020, Grassley called upon both USDA and the Department of Justice to investigate potential market manipulation during the COVID-19 pandemic. On April 8, National Cattlemen's Beef Association President Marty Smith sent a letter to President Trump asking for "current market volatility to be analyzed and incorporated into that ongoing investigation."
In an April 8 tweet, Perdue announced the extension.
.@USDA's Packers and Stockyards Division will be extending our oversight to determine the causes of divergence between box and live beef prices, beginning with the Holcomb Fire in KS last summer and now with COVID-19.

— Sec. Sonny Perdue (@SecretarySonny) April 8, 2020
As the initial investigation nears a year, Grassley wants to see some information.
"If a report is not issued on the Tyson's Holcomb, Kansas, plant by August 9, 2020, a year since the fire at Tyson's, I will be asking GAO to conduct an investigation into the reporting processes of the Packers and Stockyards Division to see if additional authority or resources are needed to properly conduct oversight of processing facilities," Grassley wrote.
The Department of Justice is also reportedly examining possible anti-competitive behavior by meatpackers. Earlier this year, 11 state attorneys general asked for the investigation.
A class action lawsuit was filed in June in Minneapolis federal court on behalf of a Chicago grocer who says that the nation's top beef packers conspired to artificially increase the price of beef and thereby boost their profit margins, according CBS Minnesota. The packers are Cargill, JBS, National Beef and Tyson.
Recently, Jayson Penn, the CEO of Pilgrim's Pride, the second-biggest chicken producer in the U.S., was charged with conspiring to fix prices as part of an antitrust investigation of chicken-processing companies.
Subscribe to receive top agriculture news
Be informed daily with these free e-newsletters
You May Also Like
---