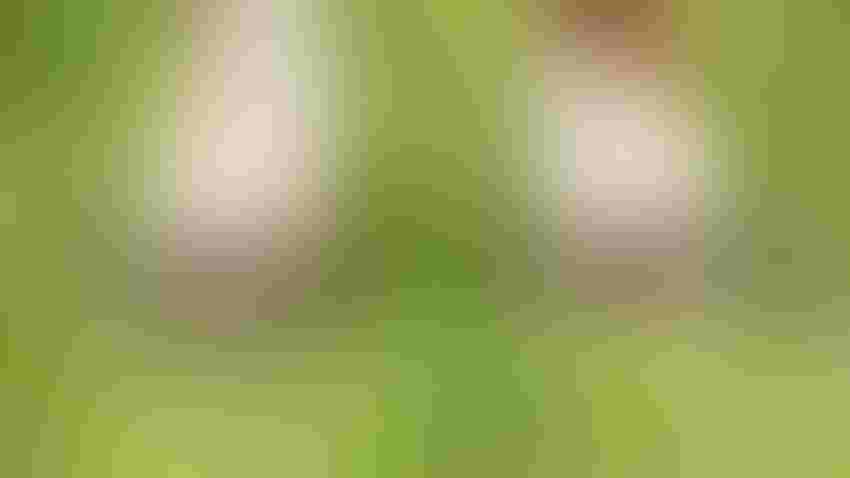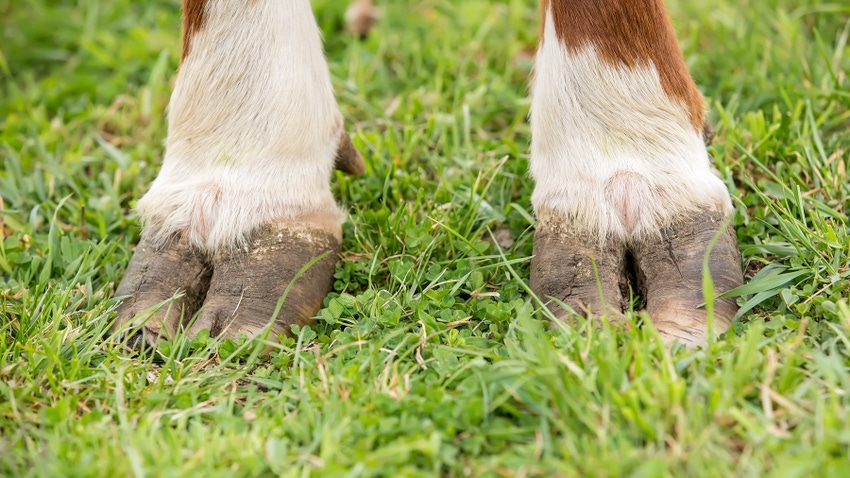 TOO SHORT? Simply because the grass is green does not mean it should be grazed. Cattle producers need to wait until the grass is at least over the cow's hoof before turning out this spring, especially on pastures coming off last year's drought stress.
emholk/Getty Images
Recurring drought calls for forage and livestock producers to get back to the basics of farming, University of Missouri Extension agronomist Terry Halleran said.
Halleran spoke at the Christian County Livestock and Forage Conference in Clever, Mo., an area hit hard by drought in recent years. Missouri endured droughts in 20 of the past 23 years, according to data compiled by MU Extension climatologist Pat Guinan.
Livestock producers should prepare for a problem before it occurs, Halleran said. If not, they are likely to be left with little forage and forced to feed high-dollar hay.
He offered these seven steps to help farms not only recover from drought, but also survive through another dry season:
1. Walk pastures. Get out of the tractor or pickup to look at pastures, Halleran said, and look for weak areas.
2. Manage early-season grazing. Don't rush to turn cows out onto fresh pastures. Post-drought pastures may need time to recover. Expect weakened stands, thin pastures and lower supplies after drought. Also, expect more weeds. Wait until grass is 6-10 inches tall in rotational grazing systems and don't allow cows to graze plants lower than 2 inches.
3. Know the stocking rate. Many producers don't know the yield of their pastures and don't allow enough acreage per cow. Take an assessment of forage availability and stock pastures according.
4. Find fertility first. Before you fertilize, take a soil test. Look at fertilizer options. "Nitrogen isn't the only fertilizer for sale," Halleran said. Lime pastures if the test calls for it; then be patient. Lime takes four to six months to activate. Drag pastures to spread nutrients from manure piles across the pasture.
5. Don't guess on yield. Most producers don't have an accurate estimate of tall fescue yields. They also likely overestimate their usable acreage by not deducting woods, fence lines, ditches, etc., where forages can't be harvested.
6. Design a storage strategy. Invest in good storage methods and facilities. It should be enough to keep a two-year supply on hand in case of drought. "It's not about a better truck or a better tractor," Halleran said. "It's about a hay barn."
7. Plan for grass seeding. Plant cool-season grasses in the fall. It is late in the season to frost-seed legumes into pastures, but plan for next year. Choose drought-resistant grasses. Match stocking rates to feed supply estimates.
Source: University of Missouri Extension
Subscribe to receive top agriculture news
Be informed daily with these free e-newsletters
You May Also Like
---