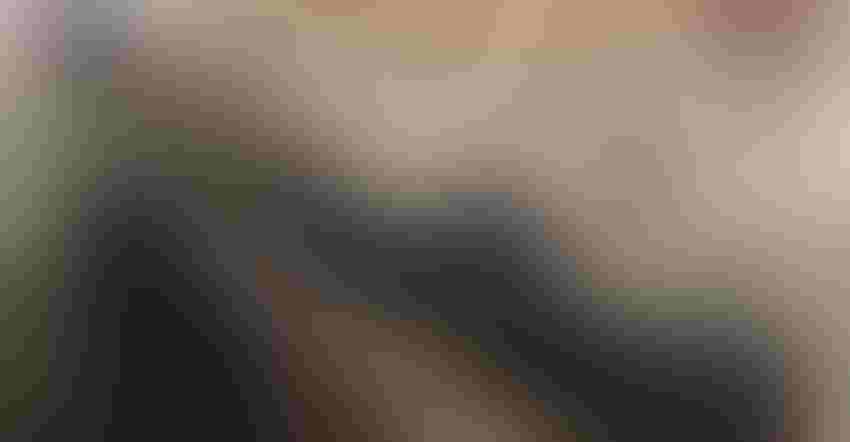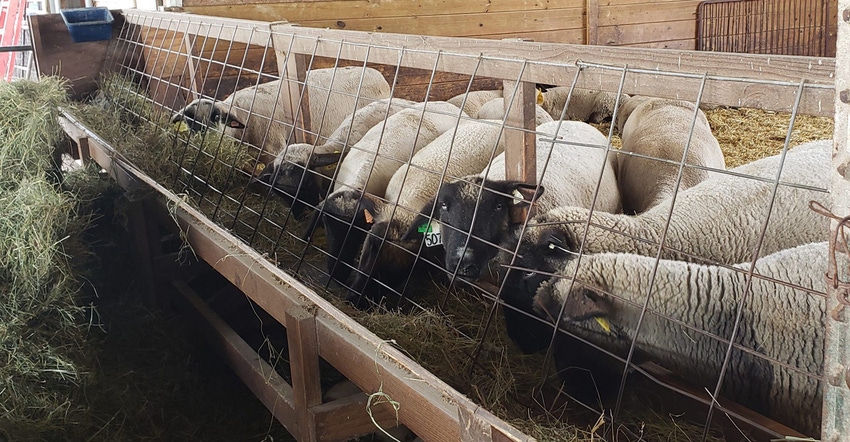 QUALITY AND UNIFORMITY: Access to high-tech breeding services helps sheep producers improve quality and develop a more uniform set of animals.
Tad Thompson
Reproduction Specialty Group is a breeding services provider and consultant for small ruminants led by Dr. Tad Thompson, a veterinarian in Lebanon, Ind. RSG has endeavored to reshape and redefine the industry since opening in 2012.
However, 24 years ago, Thompson worked as a parts manager for Reynolds Farm Equipment with no plans to pursue veterinary medicine. One Saturday, a disgruntled customer slid a box of mower blades across the countertop, saying, "You better speak easy to me, boy."
Thompson had sold him the correct blades the day before, but it turned out the customer wanted blades with a slightly different curve. Looking back, Thompson says, "That was the moment that I thought, 'If I am going to deal with a situation like this, I might as well be doing something I love.'"
Thompson returned to Purdue University and entered the veterinary medicine program. During his final year, he studied in Australia, learning about laparoscopic artificial insemination (LAI), surgical embryo transfer (ET) and in vitro fertilization for small ruminants.
The small-ruminant industry consists mainly of sheep and goats. The physical size and complexity of these animals' reproductive systems make it difficult to conduct AI without surgeries. Breeding technologies for this industry were under-researched and underdeveloped in the U.S. until Thompson began his work.
LAI is a minimally invasive procedure that deposits semen directly into the uterus. LAI allows producers to closely manage desired genetics and time frames for lambing or kidding. ET involves super-stimulating ewes to produce multiple offspring following LAI. Embryos develop naturally in the uterus, are retrieved through a surgical recovery procedure and are placed into surrogates. ET enables producers to multiply desired genetics quickly.
Shows and breeding
Since the 1970s, the commercial small-ruminant industry has declined in the U.S. The U.S. imports more sheep and goat products than it exports. However, the small-ruminant show stock sector is thriving. Many of Thompson's customers hail from this sector.
Some look to improve genetics to raise breeding animals. Others use RSG's services in efforts to raise the next grand champion.
Scott Michel, a sheep breeder from Plymouth, Ind., has been using RSG's LAI service since 2015. Michel raises sheep for show and breeding.
"RSG makes it so easy for me to have access to some of the top genetics in the country as a small-time producer," Michel says. "They've played a part in improving my flock as well as the sheep industry."
There has been noticeable genetic improvement in animals shown in the ring since the introduction of small-ruminant breeding services. According to Thompson, the number of standout animals at shows has greatly increased, with much less variation.
Since its start in 2012, RSG has experienced continual growth. Along with it, the entire industry's genetics have improved due to access to breeding services, top genetics, and nutrition and animal health information. Both the show stock industry and RSG continue to grow, with RSG opening a second location in Texas in 2023.
Thompson says the future of the show stock industry is wide open. "As long as families want to raise their kids in livestock and teach them the values of hard work and ethics, the industry will continue to grow exponentially," he says.
Alka is a senior in ag communication at Purdue University.
Subscribe to receive top agriculture news
Be informed daily with these free e-newsletters
You May Also Like
---