 5 Stories in the beef world, you don't want to miss.
The U.S. drought monitor was released this morning.
Drought conditions are getting better in northern Montana and Nevada. Things are still dry but not extreme in those two states.
The conditions are also improving in parts of Indiana which were abnormally dry. However, central and southwestern USA are still in extreme or exceptional drought conditions.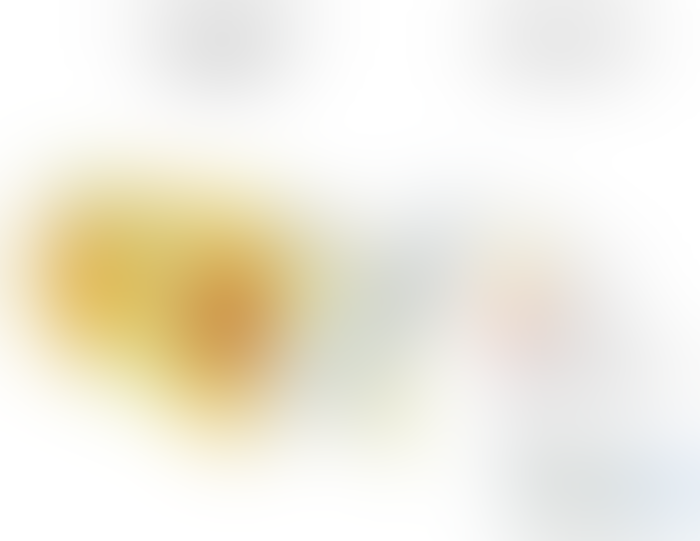 2. Dutch government reports 1 case of mad cow disease on farm
A cow that died recently on a Dutch farm tested positive for mad cow disease, the government of the Netherlands announced Wednesday, in a rare case of the cattle illness that can cause a fatal brain disease in people who eat tainted beef.
The farm where the cow died has been sealed off, Agriculture Minister Piet Adema said in a letter to lawmakers. He added that the infected animal "did not get into the food chain and does not constitute a risk to food safety."
The last detected mad cow disease case in the Netherlands occurred in 2011.
3. Ranchers warn disease that would "decimate" the cattle industry could cross the southern border
The Biden administration's border policies have led to a mass influx of illegal immigrants, and ranchers are increasingly concerned that they will bring with them a highly contagious virus that could cost billions and decimate the livestock industry. 
Foot and mouth disease (FMD) is a highly contagious virus that affects cows, pigs, sheep and other animals with cloven hooves. Todd Wilkinson, a South Dakota rancher who also serves as president-elect of the National Cattlemen's Beef Association (NCBA), told Fox News Digital it is only a matter of time before FMD makes its way across the southern border. "Our border is just so porous, if that disease comes in, it's just going to devastate the industry. And frankly, I don't know how it's been kept out to this point," Wilkinson said. FMD circulates in 77 percent of the global livestock population, primarily in Africa, the Middle East and Asia, along with parts of South America. The U.S. has been free of FMD since 1929.  Customs and Border Protection has told Fox News Digital there are an average of 6,858 migrant encounters at the border every day, and Wilkinson predicted this is where FMD could enter the U.S. 
4. U.S.A., states weigh farmland restrictions after Chinese balloon
Near the banks of Montana's Musselshell River, cattle rancher Michael Miller saw a large, white orb above the town of Harlowton last week, a day before U.S. officials revealed they were tracking a suspected Chinese spy balloon over the state. The balloon caused a stir in the 900-person town surrounded by cattle ranches, wind farms and scattered nuclear missile silos behind chain link fences.
Miller worries about China as a rising threat to the U.S., but questioned how much intelligence could be gained from a balloon. China's bigger threat, he said, is to the U.S. economy. Like many throughout the country, Miller wonders if stricter laws are needed to bar farmland sales to foreign nationals so power over agriculture and the food supply doesn't end up in the wrong hands.
"It's best not to have a foreign entity buying up land, especially one that's not really friendly to us," Miller said. "They are just going to take us over economically, instead of military-wise."
Miller's concerns are increasingly shared by U.S. lawmakers after the Chinese balloon's voyage over American skies inflamed tensions between Washington and Beijing.
In Congress and statehouses, the balloon's journey added traction to decades-old concerns about foreign land ownership. U.S. Sen. Jon Tester, a Democrat, is sponsoring legislation to include agriculture as a factor in national security decisions allowing foreign real estate investments.
"The bottom line is we don't want folks from China owning our farmland. It goes against food security and it goes against national security," Tester told The Associated Press.
At least 11 state legislatures also are considering measures to address the concern. That includes Montana and North Dakota, where the U.S. Air Force recently warned that a $700 million corn mill proposed near a military base by the American subsidiary of a Chinese company would risk national security.
City council members in Grand Forks, North Dakota, endured a barrage of criticism from town residents Monday night before voting 5-0 to abandon the plan. The move came a year after a joint press release from local officials and North Dakota's governor called the project "extraordinary," saying it would bring jobs and bolster the farm industry.
5. Pack of dogs in Meeker area casts doubt on wolf involvement in cattle deaths
The discovery of a pack of nine dogs harassing wildlife in the vicinity of where more than 40 cattle died south of Meeker casts further doubt on wolves being involved in the deaths.
That new information was included in a Colorado Parks and Wildlife news release Tuesday announcing the agency was closing the investigation without an exact cause of death of the cattle four months ago.
The state wildlife agency said its investigators could not definitively determine cause of death for a few calves with hide damage and trauma consistent with a canine attack. Lenny Klinglesmith, owner of the cattle, and livestock veterinarians continue to investigate whether the cattle died from health complications, along with mitigation efforts beyond the initial report of depredation, the release said.
The news release reported there was a pack of nine dogs harassing wildlife seven miles from the livestock incident on a U.S. Forest Service public grazing permit south of Meeker and there was no evidence of wolves in the area. Colorado Parks and Wildlife said it is working with the Rio Blanco County Sheriff's Office and will address domestic dog issues involving cattle according to the legal processes. "Although a few cattle showed wounds consistent with injuries from large canines, further investigation to collect additional evidence has yielded no confirmation of wolves in the area," Travis Black, the state wildlife agency's Northwest Region manager, stated in the release. "Based on the hide damage and muscle trauma to the animals, we believe these few cattle were likely killed, or injured and died later, by some species of canine larger than coyotes. We do not have specific evidence to determine what species of canid caused the depredations."
The release said the 90-day window that allowed the rancher to provide proof of loss expired, and due to a lack of evidence of wolves in the area, Klinglesmith will no longer pursue wolf depredation compensation.
Subscribe to receive top agriculture news
Be informed daily with these free e-newsletters
You May Also Like
---