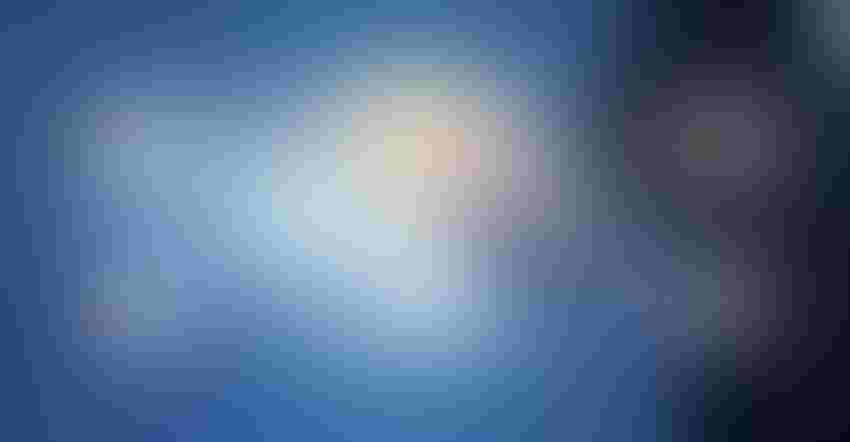 Is your farm not where you want it yet? That's where you come in as a leader.
Getty Images
As a farm leader, one of your main responsibilities is to shape and guide the vision for your farm's future. One way to stay focused on this is to regularly and intentionally take stock of where your farm is at right now – and where you want it to be in the future.
That place in the middle – where the farm is not yet where you want it to be – is the place where you as the leader have the opportunity to make the greatest impact. That's where your new ideas for your farm business come in.
Another responsibility of the farm's leader is to recognize and size up potential opportunities for the operation. This is a good skill to hone as a leader, because it can really ramp up the potential success of your farm operation.
Make it big
Part of thinking about and sizing up opportunities has to do with "big ideas." I'm thinking about major ideas for the operation – those that will take a great deal of work over the next several weeks, months, or even years to come to fruition.
The biggest ideas can potentially have the biggest impact on the farm operation. But they usually also require a lot of work upfront – probably long before anyone else outside of your farm's leadership team will ever notice.
For some farm leaders, having a big new idea could even be a source of anxiety. Something that's so major, yet full of the unknown, can lead many people to stop taking action toward it or even decide to abandon the idea altogether if it feels like too much.
For some leaders, it might be the opposite issue – too many different big ideas that they want to take action on all at once. Taking action isn't an issue – but the action does need to be more focused in a certain direction. Otherwise, the energy and action can become scattered in many different directions, and the desired results won't necessarily happen.
3 tips
Here are three tips to try when you have a big idea in mind for your farm.
Talk it through. It can be very helpful, especially when a business idea is in the earliest stages, to talk through it with someone else. This could look like anyone from your spouse, to your business partners, to outside advisors. Ideally, it's someone you trust and who knows your current business well. Since you're not committed to anything at this point and everything is still in the "idea phase," it can be great to talk through your ideas, hear questions and thoughts from others, and get that early feedback.

Know your tendencies. This is where it's so important to know yourself as a farm leader and how you tend to react in certain situations. Are you the type of person who tends to push new ideas through quickly, with multiple projects going on at the same time? Or can the thought of exploring a new venture cause anxiety or even complete inaction? Maybe you find yourself somewhere in between those two or a mix of them. Consider how you've reacted in the past during similar situations – and plan to deal more proactively with any tendencies you recognize in yourself as a leader.

Plan it carefully. Having a solid plan before diving into a major new project or venture for your operation is so important, especially if your plan involves a sizable capital or time investment upfront. Planning to use the farm's current resources wisely and carefully will go a long way toward hopefully making this new project a success that will provide the farm with a return on investment or significantly cut costs over time. You may want to work with your farm's banker or advisor to help you put together a solid plan that includes financial estimates and projections, including potential payback periods for the venture and plans for any financing.
Marketing in 2023
Farmers have found that getting some third-party perspective from our market advisors has helped ease their minds. The advisors help farmer clients with planning and execution around marketing decisions and help keep them up to speed on the current rapidly-changing grain market situation – and how it impacts their operation.
Get a free two-week trial of our marketing information service (MarketView Basic). Your free trial includes regular audio and video updates, technical analysis, recommendations and more. Learn more about our market advisor programs and offerings at www.waterstreetconsulting.com.
Subscribe to receive top agriculture news
Be informed daily with these free e-newsletters
You May Also Like
---