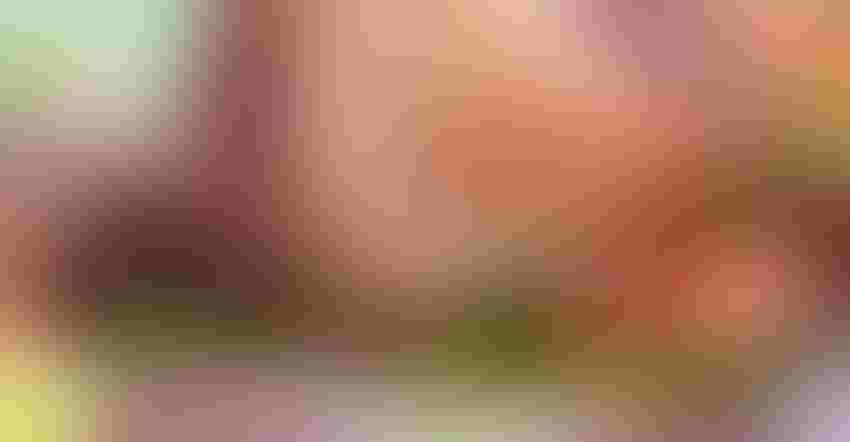 EASTER HAM: Experts offer shopping advice, recipes and safety tips for choosing and preparing a delicious Easter ham that your family will rave about.
evgenyb /Getty images
Hosting family at the holidays can be a bit stressful for the home chef.
One easy way to wow your guests is to make sure the centerpiece of the meal is one they won't forget. And at Easter, that traditionally often means a picture-perfect, mouth-watering ham.
The first step, according to Kansas State University food safety expert Karen Blakeslee, is to determine if you're going to choose a ready-to-eat ham or an uncooked ham.
Choose your ham
"Package labels will state if it is uncooked or ready-to eat," says Blakeslee, who also is coordinator of K-State's Rapid Response Center for Food Science. "Always read the package label and instructions to be informed on how to safely handle the ham."
Cooked hams can be marketed as canned, vacuum -packaged and spiral-cut cooked ham, according to K-State. Blakeslee said cooked ham can be eaten cold, straight out of the package.
Uncooked hams may be labeled as fresh, cured, or smoked, and can be with or without the bone, according to K-State. Blakeslee warns chefs to always read the label and package instructions, because some uncooked hams may appear ready-to-eat but are not — and they require cooking. 
When cooking a ham (whether it is precooked or uncooked) Blakeslee said chefs must make sure to use a food thermometer to measure that the ham reaches an internal temperature of 145 degrees F, and to make sure that the ham is cooked in an oven at a minimum temperature of 325 degrees.
If your ham was repackaged outside of a processing plant, or if you're reheating leftovers, make sure that the internal temperature reaches 165 degrees for added safety, she advises.
For advice on cooking times for ham, USDA has an online timetable.
Recipe inspiration
The National Pork Board offers recipe inspiration and cooking advice at its website, pork.org.
More thoughts:
Cooking methods. Pork is a very versatile protein. Many home cooks might have learned roasting and smoking methods from their mothers and grandmothers. Recently, many cooks have adopted new appliances like Instant Pots and air fryers. The Pork Board offers advice to match cuts to cooking methods.

Planned leftovers. To stretch your family food dollar, plan to use your leftover Easter ham in dishes that your family will love. The Pork Board has a video and recipe ideas. 
If you're planning for leftovers, be sure to safely store them by either refrigerating for use within seven days, or freezing for later consumption. The Pork Board has a chart with guidelines on safe methods and storage timelines as well. In general, the length of time you can store ham at home depends on if it was fresh, cured, or cooked and if you're going to freeze or refrigerate it. 
Whether you buy your ham from the grocery store, or prefer to purchase it direct from the farmer, there are many different recipes and preparation methods to fit your tastes and budget, and all are sure to wow your guests.
K-State Research and Extension and the National Pork Board contributed to this article.
About the Author(s)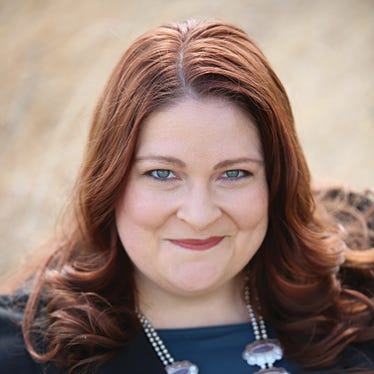 Through all her travels, Jennifer M. Latzke knows that there is no place like Kansas.
Jennifer grew up on her family's multigenerational registered Angus seedstock ranch and diversified farm just north of Woodbine, Kan., about 30 minutes south of Junction City on the edge of the Kansas Flint Hills. Rock Springs Ranch State 4-H Center was in her family's backyard.
While at Kansas State University, Jennifer was a member of the Sigma Kappa Sorority and a national officer for the Agricultural Communicators of Tomorrow. She graduated in May 2000 with a bachelor's degree in agricultural communications and a minor in animal science. In August 2000 Jennifer started her 20-year agricultural writing career in Dodge City, Kan., on the far southwest corner of the state.
She's traveled across the U.S. writing on wheat, sorghum, corn, cotton, dairy and beef stories as well as breaking news and policy at the local, state and national levels. Latzke has traveled across Mexico and South America with the U.S. Wheat Associates and toured Vietnam as a member of KARL Class X. She's traveled to Argentina as one of 10 IFAJ-Alltech Young Leaders in Agricultural Journalism. And she was part of a delegation of AAEA: The Ag Communicators Network members invited to Cuba.
Jennifer's an award-winning writer, columnist, and podcaster, recognized by the Kansas Professional Communicators, Kansas Press Association, the National Federation of Presswomen, Livestock Publications Council, and AAEA. In 2019, Jennifer reached the pinnacle of achievements, earning the title of "Writer of Merit" from AAEA.
Trips and accolades are lovely, but Jennifer says she is happiest on the road talking to farmers and ranchers and gathering stories and photos to share with readers.
"It's an honor and a great responsibility to be able to tell someone's story and bring them recognition for their work on the land," Jennifer says. "But my role is also evolving to help our more urban neighbors understand the issues our Kansas farmers face in bringing the food and fiber to their store shelves."
She spends her time gardening, crafting, watching K-State football, and cheering on her nephews and niece in their 4-H projects. She can be found on Twitter at @Latzke.
Subscribe to receive top agriculture news
Be informed daily with these free e-newsletters
You May Also Like
---