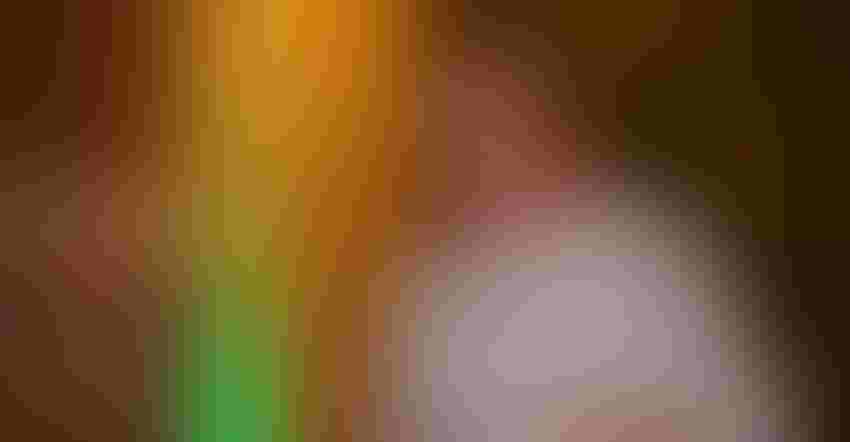 PASSIONATE ABOUT FARMING: Jolene Brown has spent more than three decades consulting with families about how to run a farm business successfully and remain a family.
Darrell Boone
Should family or farm come first?
According to Jolene Brown, a farm management consultant from West Branch, Iowa, it depends. While there's no "correct answer," how you answer has huge implications for both your family and your farming operation.
"Unless you're a hobby farmer, the first question you need to ask is, 'Do we want to operate as a family-first business, or a business-first family?'" she said. Brown, part of a family farm, was the keynote speaker at the AgriGold Academy, held near Marion, Ind.
Making the decision to become a business-first family gives both the family and the farm the best chances for successful outcomes, she said. About 95% of problems she encounters in her consulting business come from situations where people operate as a family-first business.
Just because people are related is no guarantee they will get along, Brown said. The trick is putting both family and farm into their proper perspectives.
"Acceptance into your family should be unconditional," she said. "But acceptance of family members into a business should be conditional. It's not a birthright. Just because a family member wants to, doesn't mean they get to. There should be no sense of entitlement. You don't owe them a job or a farm."
Farm is no safe haven
Ideally, there should be criteria for deciding to bring a son, daughter or other relative into the farming operation, Brown said. A key should be "fire in the belly." Does the person have a genuine passion and a burning desire to farm, knowing there will be both good times and bad? Or is it just a default choice?
She cited an example where parents lamented that their son didn't have the work ethic they'd hoped. When pressed about why they let him come back to the farm, they responded, "He couldn't keep a job anyplace else."
"A family business isn't a place to rehabilitate a family member," Brown said. "If you have one who is angry, addicted, lazy or arrogant, don't give them a paycheck so they can continue acting that way."
While some may not like the sound of being a "business-first family," becoming one really doesn't demean the role of family. On the contrary, Brown said being a family-first business greatly increases the chances of both the farm and the family going down the tubes. If a family-first business works, it's luck.
"If we love the family that much, then we'd better get the business right," she said. "Then we have a chance for peace of mind and making it work. And if you opt not to bring a family member into the business, it doesn't mean you love them any less. It means that you very well may have loved them enough to not make a decision that will lead all of you down a difficult path."
Families wanting to become a business-first family should ask themselves key questions: Do you really want this business to continue? If so, what's it going to look like? When are you going to transition it? To whom will you transition it?
"Once you answer those questions, then get together with your attorney, your financial planner and your accountant, and let them figure out how to get it done," she said.
To check out resources Brown offers for becoming a business-first family, visit jolenebrown.com. Read this related story about six questions to ask before a family member joins the farm.
Boone writes from Wabash, Ind.
Subscribe to receive top agriculture news
Be informed daily with these free e-newsletters
You May Also Like
---