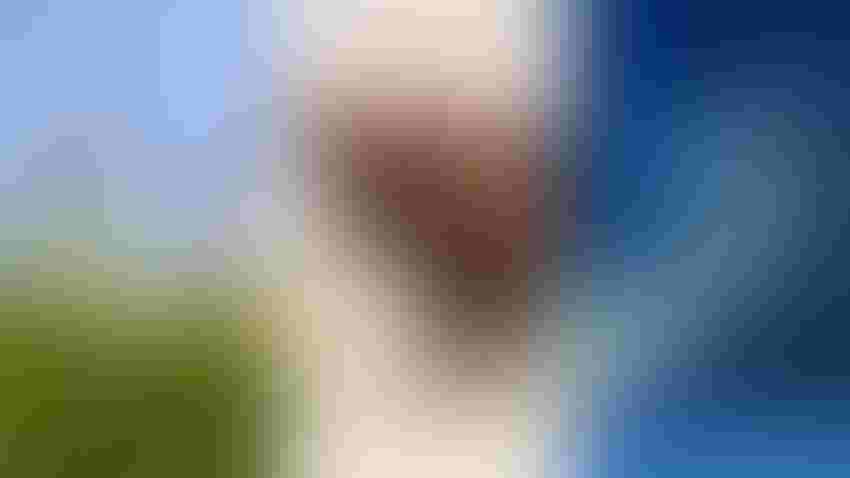 FLIPPING THE SWITCH: Farmers will find their access to crop, livestock, market information and more at FarmProgress.com is leaner, cleaner and more enjoyable. Access to local content can be found under the website for a reader's favorite local brand.
Corn, Livestock – Farm Progress; Market – blackred/iStock/Getty Images Plus
A company website is both hard labor and a labor of love as we work to make sure the rich, local information we create is easily available to the audience. This week we premier a new FarmProgress.com site, your gateway to industry-leading local and national agriculture information for your farm.
The reasons for launching a website redesign can be esoteric to the casual reader, but anyone visiting the site will find that articles are easier to read, both on a desktop and on your mobile phone. Since many farmers now turn to their phones to browse the web, improving the mobile experience was important too.
The redesigned site starts at FarmProgress.com, but farmers familiar with their favorite local brand can start there too. For example, a trip to PrairieFarmer.com or DeltaFarmPress.com takes you directly to key local information. Starting at FarmProgress.com offers a look at the fresh content across the country, including that local site.
As you browse the new home page, you'll find access to stories from across the country written from a local perspective. For example, if you find a cotton story on the main home page – FarmProgress.com – it was written by an editor living in cotton country. The same goes for other crop and livestock information you'll find on the site.
You'll also find that the menu choices at the top of every page are more logical, and leaner. That makes it easier for you to find the localized information specific to your farm or crop. This new site was designed with the reader in mind, offering you an easier time finding what you want on the site too.
At the very top you'll find quick links to Weather, Education opportunities, FarmProgress365 our virtual event platform and Podcasts. The main menu ribbon offers quick access to Crops, Livestock, Markets & Quotes, Farm Business, Marketing, Max Armstrong content and our Events. Easy ways to navigate a site that's filled with valuable content.
Key areas that have been revamped include a cleaner look at market data, with easier access to local cash markets. Weather data is also presented in a cleaner way and can be localized for your region too.
You've come to rely on Farm Progress for valuable information, and that continues. The good news is that your experience on the site will be better with every visit. If you have questions about the new site, contact [email protected].
Subscribe to receive top agriculture news
Be informed daily with these free e-newsletters
You May Also Like
---