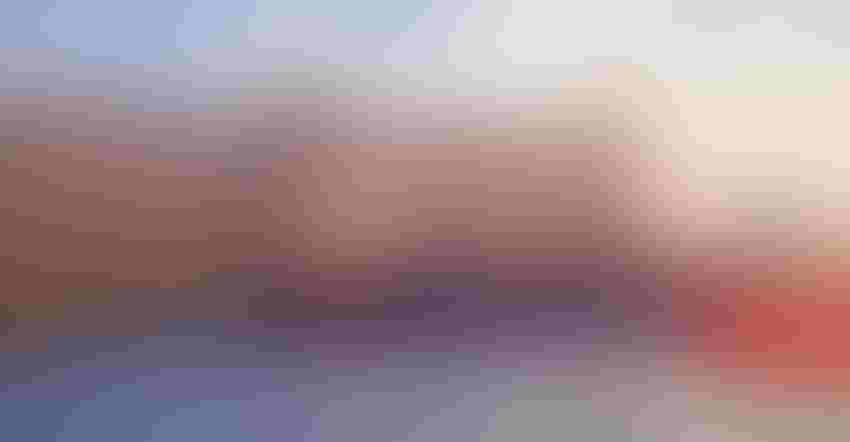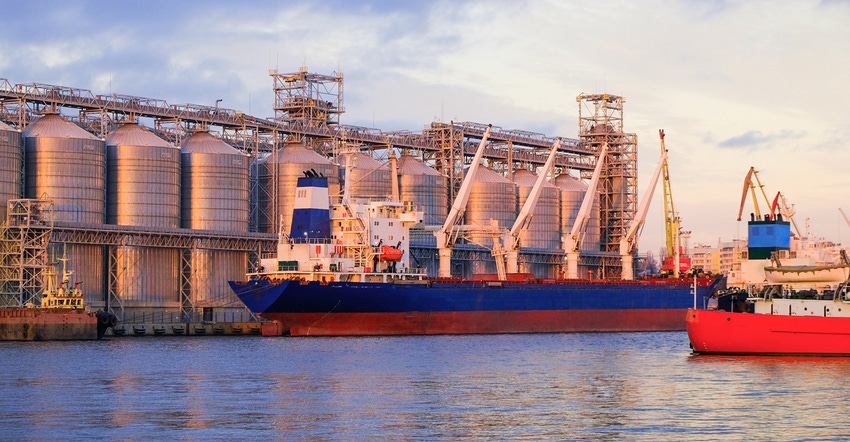 Wheat export shipments for the week ending December 23 saw a bullish bump from the previous week, thanks in large part to a competitive global export market. Wheat shipments to international customers from U.S. terminals rose 76% on the week to 12.3 million bushels – a four-week high for weekly wheat exports.
Weekly wheat export loading paces have been particularly lackluster over the past 10 weeks, averaging a mere 8.5 million bushels per week. So today's report was a welcome reminder that there are potential trade opportunities available for U.S. wheat exporters, especially as top exporter Russia weights an export quota during the first half of next year and continues to increase its wheat export tax multiplier.
Lower freight costs on shipments to close-by distances continue to be a deciding factor in global grain purchasing decisions. Last week's wheat shipments were primarily destined for Japan (3.3M bu.), Colombia (1.7M bu.), and Mexico (1.6M bu.).
Old crop export sales orders were halved from last week's volumes, dipping to 7.7 million bushels for the week. Taiwan booked the largest order at 4.0 million bushels.
No export orders were scheduled for 2022/23 over the past week.
Corn – a mixed bag
There was not a lot of positive news for the corn complex in today's weekly Export Sales report from USDA. Export loading volumes drifted lower. Cancellations increased 1.5 million bushels on the week to 4.1 million bushels.
Export loading volumes dropped 16% week over week to 36.3 million bushels shipped through the week ending December 23. The total was slightly higher than the eight-week average volume of 35.4 million bushels and a significant appreciation over the five-year average of 26.5 million bushels for the 15th reporting week in the 2021/22 marketing year.
Mexico (11.0M bu.), China (10.0M bu.), and Japan (7.5M bu.) were the top destinations for U.S. corn shipments last week.
There were more signs of optimism for corn export markets this morning. Old crop corn export sales rose 30% on the week to 53.7 million bushels. New crop export sales were less optimistic, falling by 3.0 million bushels to 2.4 million bushels. Japan and Canada booked the largest old crop export sales last week while Japan also booked a 2.4-million-bushel order for 2022/23 corn.
To be sure, peak corn export season is still nearly two months away from ramping up. So these seasonal downturns do not have significantly negative impacts on prices.
Soybeans start to feel effects of Brazilian harvest
As Brazil's soybean harvest starts in Mato Grosso ahead of schedule, global buyers continued buying U.S. soybean supplies though those volumes are likely to drift lower in the coming weeks, especially if Brazil's harvest schedule pulls ahead of historical benchmarks.
For the week ending December 23, U.S. soy exporters shipped 63.3 million bushels to international customers, a 7% decrease from the previous week's loading activity.
As is typical for this time of year, China (34.7M bu.) was the top destination for U.S. soybeans last week, snapping up 55% of the week's total exports. Turkey (4.4M bu.) and the Netherlands (3.1M bu.) were a distance second and third, respectively.
Old crop sales slowed by a third from the week prior to 22.1 million bushels with China (15.9M bu.) leading the charge. New crop export sales rose by 2.7 million bushels to 2.8 million bushels for the December 17-23 reporting period after an unknown buyer booked a 2.4-million-bushel order for delivery during the 2022/23 marketing year.
Subscribe to receive top agriculture news
Be informed daily with these free e-newsletters
You May Also Like
---