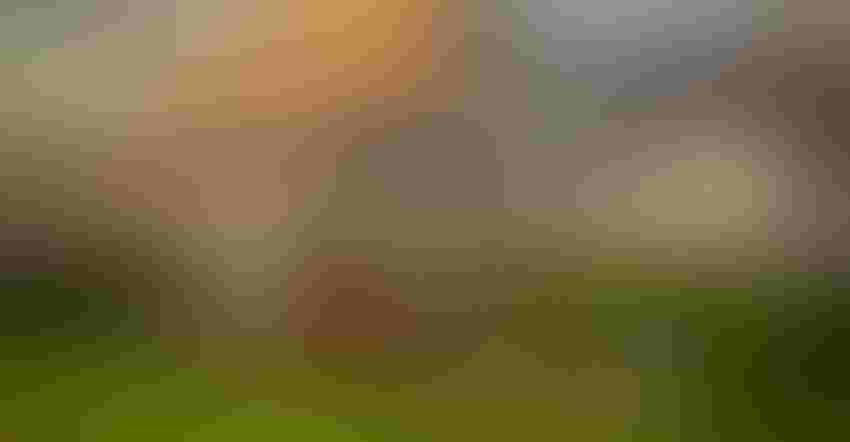 SURVEY: Through April, USDA's National Agricultural Statistics Service will conduct a survey seeking to gather information about farm economics and production practices.
JackieNix/Getty Images
More than 800 Ohio farmers and more than 30,000 producers nationwide will be tapped between now and April to answer a survey conducted by USDA's National Agricultural Statistics Service.
The survey seeks to gather information about farm economics and production practices, as the agency conducts the third and final phase of the 2021 Agricultural Resource Management Survey. ARMS is the only survey that measures the financial well-being of Ohio producers and their households as a whole. The results of this survey will help inform decisions on local and federal policies and programs that affect Ohio farms and farm families.
The survey asks producers to provide in-depth information about their operating revenues, production costs and household characteristics. This year, the survey includes questions to help measure any impacts of COVID-19 on farms, farm and household finances, and off-farm employment.
In February, interviewers will begin reaching out to those farmers who have not yet responded to help them with the questionnaire. NASS has strong safeguards in place to protect the confidentiality of all farmers who respond to its surveys. The agency will only publish data in an aggregate form, ensuring the confidentiality of all responses and that no individual respondent or operation can be identified.
The expense data gathered in ARMS will be published in the annual Farm Production Expenditures report on July 29, 2022. That report and others are available at nass.usda.gov.
Landaverde receives university's Presidential Fellowship
Rafael Landaverde, graduate associate and doctoral student in the Department of Agricultural Communication, Education, and Leadership at Ohio State University, has received the university's Presidential Fellowship.
The Presidential Fellowship recognizes outstanding scholarly accomplishments and potential graduate students entering the final phase of their dissertation research or terminal degree project. It provides financial support so the candidate can devote one year of full-time study to the completion of the dissertation or degree project.
"As he enters his final phase of his education, this award will allow Rafael to focus on the completion of his dissertation project that explores how to strengthen the postharvest capacities among small-scale farmers in rural Central America," says Shannon Washburn, professor and chair of ACEL.
Landaverde's research project could have a substantial effect on the future adoption of technologies that will in turn make a large impact on the lives of small-scale famers in low- and middle-income countries.
UPI hires White to oversee swine programs
United Producers Inc., the Midwest's largest livestock marketing cooperative, recently named Jon White as the company's relationship and strategy officer for its advanced hog marketing initiatives.
White will be responsible for maintaining the highest standard of quality, growth and profitability for UPI swine programs, while working directly with UPI members, customers and industry leaders to maximize swine initiatives and develop new opportunities for members.
White is a graduate of Michigan State University, where he earned a bachelor's degree in mechanical engineering. His career includes a diversity of experiences in the swine industry, including farm ownership and operations and most recently serving as the assistant director for Kalmbach Swine Management in Upper Sandusky, Ohio.
UPI serves 30,000 members in Ohio, Kentucky, Illinois, Indiana, Michigan, Missouri and Tennessee, handling about 2.5 million head of livestock per year.
Long named to 4-H workforce development position
Margo Long has been named the first Ohio 4-H Workforce Development and Pathways program manager at the Ohio State University College of Food, Agricultural, and Environmental Sciences.
Previously, she has been Marion County 4-H educator since 2017. In her new role, Long will develop and implement a workforce development and associated career and college readiness program for Ohio 4-H youth and families.
"With this new position, Ohio 4-H will be able to focus more specifically on helping youth explore potential careers and develop a better understanding of the possible pathways to achieve their goals, whether through an apprenticeship, industry certification, the military or higher education," says Kirk Bloir, Ohio's associate state 4-H leader.
Long will launch "4-H Pathways to the Future" to give youth the opportunity to explore potential careers and provide families with college information. She also will focus her efforts on creating opportunities for high school youth at Ohio State ATI on the Wooster campus. 
Ohio Farm Bureau Foundation appoints new leadership
Mike Boyert, northeast regional trustee for the Ohio Farm Bureau Federation, was recently elected to the Ohio Farm Bureau Foundation board, which oversees the charitable, nonprofit organization.
Reappointed to the board were Annalies Corbin, The PAST Foundation; Doug Miller, Ohio Rural Electric Cooperatives; Jane Scott, Columbus Metropolitan Club; Mike Townsley, Bob Evans Farms/Post Refrigerated Retail; and Jenna Gregorich, Young Agricultural Professionals/Ohio Poultry Association.
Also elected were officers of the 16-member board. Tara Durbin, senior vice president agricultural lending, Farm Credit Mid-America, was named president. OFB trustee Jenny Cox was elected first vice president. Amy McCormick, corporate affairs manager, Kroger Columbus Division was elected second vice president. OFB treasurer Lane Osswald continues in his role as the foundation's treasurer.
The foundation creates pathways for young people to learn about the variety and viability of careers in agriculture through scholarships, programming and grants.
To learn more about the foundation's Youth Pathways into Careers in Agriculture priorities, visit ohiofarmbureau.org/foundation.
Subscribe to receive top agriculture news
Be informed daily with these free e-newsletters
You May Also Like
---