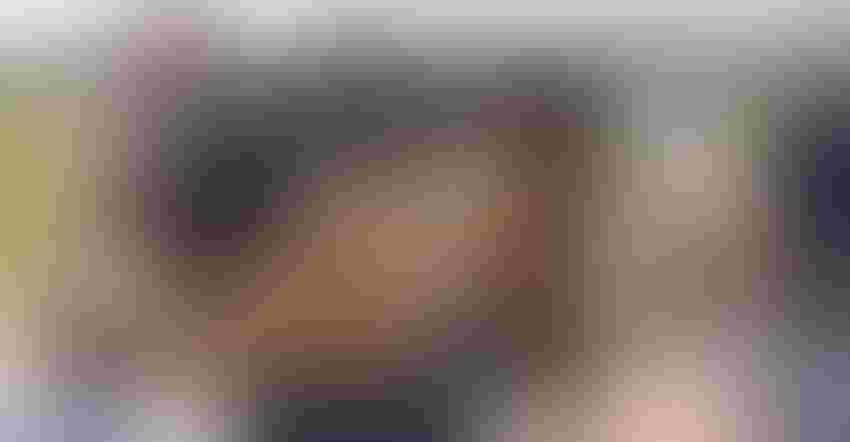 MULTISTATE, MULTIPARTNER: USDA secretary Tom Vilsack (at lectern) traveled Sept. 15 to River Falls, Wis., to announce a nationwide $2.8 billion investment in 70 climate-smart projects. The event was held at WinField United, a division of Land O'Lakes.
Courtesy of Land O'Lakes
USDA continues to grow its investment in climate-smart programs and announced that Land O'Lakes was chosen as one of the grant partners to pilot a climate-smart project that links ag retailers and farmers.
USDA Secretary Tom Vilsack traveled to Land O' Lakes' WinField United Innovation Center in River Falls, Wis., Sept. 16 to share the news about the agency's Partnerships for Climate-Smart Commodities project — a $2.8 billion investment in 70 selected projects across the U.S. The projects will expand markets for climate-smart commodities, leverage the greenhouse gas benefits of climate-smart commodity production and provide direct benefits to production agriculture — including small and underserved farmers.
Land O'Lakes' Truterra and the American Farmland Trust will work with other grant partners on the pilot, Climate SMART (Scaling Mechanisms for Agriculture's Regenerative Transformation). The project covers 28 states and will work to develop self-sustaining, market-based networks that broaden farmer access; increase adoption of climate-smart practices; and verify and quantify climate benefits of sustainably produced grain and dairy commodities. It is estimated that the pilot will reduce greenhouse gas emissions by 7.2 million metric tons of CO2 over the next five years.
Major commodities targeted are corn, soybeans, wheat, cotton and dairy, with a projected funding of $90 million.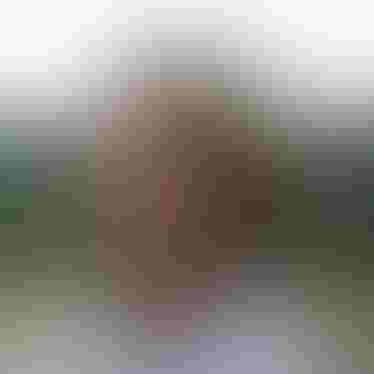 "Our current market has a connection and a scale problem," says Beth Ford, Land O'Lakes president and CEO. "Companies and farmers have lacked infrastructure, the tools and information until today. We want to close those gaps by creating a self-sustaining ecosystem that connects farmers already doing incredible work to support sustainability on their operations with the food and agriculture companies looking to buy those products, all while addressing cost, risk and knowledge barriers to regenerative agriculture practice adoption."
Vilsack noted that the pilot project will help companies determine how to target resources, and learn what works and what doesn't.
"A lot of people are energized [with the climate-smart commodities partnership]," he says. USDA had more than 450 project proposals in this first funding pool. Earlier this year, USDA initially allocated $1 billion for the program, but bumped it up to $3 billion to meet demand.
"This is an amazingly important day for agriculture," he adds. "My hope is that it will energize a new generation involved in agriculture."
Additional projects
A second project impacting Minnesota will be led by Edge Dairy Farmer Cooperative and involves partners and supporters in 18 states and tribal lands. A $50 million grant will fund a project to expand climate-smart markets, and establish dairy and sugar as climate-smart commodities.
Nationwide, USDA estimates that these initial 70 climate-smart projects will deliver significant impacts for producers and communities. The agency anticipates:
hundreds of expanded markets and revenue streams for producers and commodities across agriculture, ranging from traditional corn to specialty crops

more than 50,000 farms reached, encompassing more than 20 million to 25 million acres of working land engaged in climate-smart production practices such as cover crops, no-till and nutrient management

more than 50 million metric tons of carbon dioxide-equivalent sequestered over the lives of the projects, equivalent to removing more than 10 million gasoline-powered passenger vehicles from the road for one year

more than 50 universities, including multiple minority-serving institutions, helping advance projects, especially with outreach and monitoring, measurement, reporting and verification
USDA will work with the applicants for the 70 identified projects to finalize the scope and funding levels in the coming months. A complete list of projects identified for this first round of funding, including the 20 projects that may impact Minnesota, is available at Partnerships for Climate-Smart Commodities, usda.gov/climate-smart-commodities.
About the Author(s) Paula Mohr has been editor of The Farmer since 2004. She enjoys covering a wide range of topics that are of interest to Minnesota producers.
Subscribe to receive top agriculture news
Be informed daily with these free e-newsletters
You May Also Like
---