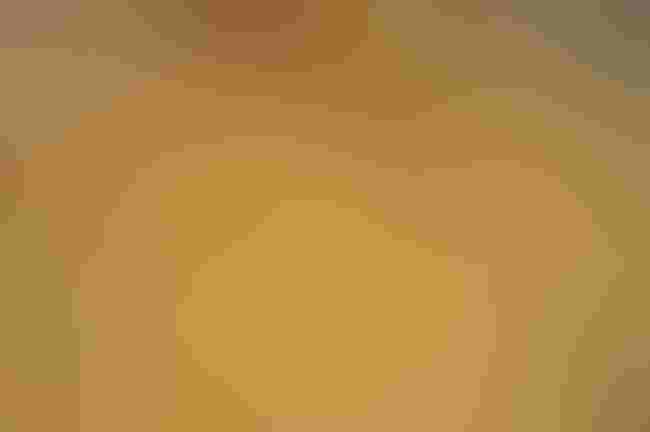 USDA's 2012 Aug. 10 crop estimates contained few surprises. The agency estimated the corn crop at 10.8 billion bu., the lowest since 2006 and down 2 billion bu. from the July estimate. Average corn production is 123.4 bu./acre, which is down 23 bu./acre from the July estimate. Harvested acres are expected at 87.4 million.
The lower corn crop estimates do not mean a greatly reduced harvest, though. U.S. corn growers will still produce the eighth-largest corn crop on record, and they are doing this during one of the worst droughts in history.
Ending stocks for 2012/13 are projected at 650 million bu., 533 million lower and the smallest carryover since 1995/96.
The USDA report says the 2012/13 corn usage is expected to drop further with lower corn supplies and sharply higher price outlook.
Corn prices at the farm are estimated by USDA at $7.50 to $8.90/bu., which are up sharply from the $5.40 to $6.40/bu. estimated in July.
Soybean estimate
The USDA report estimated U.S. soybean production at 2.7 billion bu., down 358 million bu. due to lower harvested area and yields. The agency expects 74.6 million acres to be harvested for soybeans, which is 0.7 million acres lower than the July estimate.
USDA through a survey-based forecast estimates soybean yield at 36.1 bu./acre. This is 4.4 bu./acre lower than in July. Soybean supplies for 2012/13 are expected to hit a nine-year low with a projected 12% drop in supplies from last month's estimate.
Soybean and product prices for 2012/13 hit record levels this month. The U.S. season-average soybean price is projected at $15 to $17/bu.
World corn production
World corn production was cut 6% based on the U.S. drought, but total foreign corn production was unchanged from July. Increased production in Argentina, Brazil, and China offset yield reductions in the EU and former Soviet Union. This year's global corn crop will still be the second-largest on record, according to USDA. Reflecting the global nature of the corn market, USDA's report today estimates record U.S. corn imports of 75 million bu. in 2012/13.
The full report can be found here:
http://www.usda.gov/oce/commodity/wasde/latest.pdf
Commodity forecasts can be found here:

http://www.usda.gov/oce/commodity/wasde/
Subscribe to receive top agriculture news
Be informed daily with these free e-newsletters
You May Also Like
---