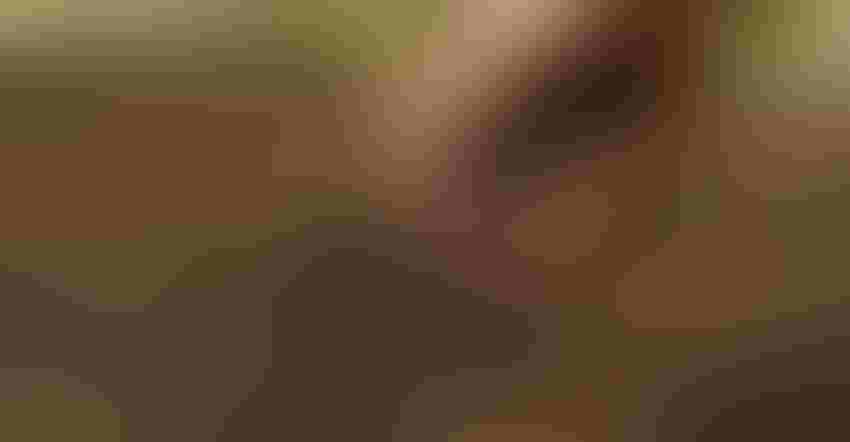 SOIL TEST RESULTS: A new tool in New Jersey will enable farm owners who apply for reassessment to access soil tests on their farm. Farmland and woodland acres that are being used for agricultural or horticultural use can be assessed at their productivity value, saving landowners on taxes.
piyaset/Getty Images
New Jersey's Department of Agriculture has partnered with the Rowan University GeoSpatial Research Lab to provide an online tool that allows users in the farm community to access, view and print soil reports by tax parcel.
The tool incorporates several components that benefit the farmland assessment process.
Use of the tool is optional and is available for those who apply for reassessment. The New Jersey Farmland Assessment Act permits farmland and woodland acres that are actively devoted to an agricultural or horticultural use to be assessed at their productivity value. This updated information is also available for public and municipal officials for farmland assessment evaluation.
Issues accessing productivity data arose as historic information became outdated and not easily findable to the public. In 2019, a legislative mandate was passed for the New Jersey Department of Agriculture to develop an accessible mapping platform.
NJDA consulted the USDA's Natural Resources Conservation Service to find an alternative method to assess soil productivity. The National Commodity Crop Productivity Index was identified.
NCCPI is a method of arraying the soils for nonirrigated commodity crop production based on their inherent soil properties. This is an established method that directly correlates with current and future soil series mapping.
The document historically used to qualify soil classification for farmland assessment is the "Productive Capacity of New Jersey Soils," which was developed in 1964 when the Farmland Assessment Act was passed.
At that time, the most recent soil survey had been conducted in 1911 and completed in 1927. The document described 215 New Jersey soils and placed them into six categories (Groups A through F). Group A was very productive farmland, while Group F was unsuitable for agriculture.
Links to the mapping tool and a demonstration video can be found on the NJDA Farmland Assessment page at bit.ly/3GyHjvN.
For questions about the mapping tool, email the department at [email protected] or call 609-913-6490. For questions about farmland assessment or reassessment, contact your local tax assessor.
Pa. dairy award winners
At this year's Pennsylvania Dairy Summit, the Professional Dairy Managers of Pennsylvania, Center for Dairy Excellence, and Pennsylvania Dairymen's Association awarded four dairy professionals with the 2022 Pennsylvania Dairy Industry Awards.
The annual awards program recognizes dairy professionals who showcase leadership, service and excellence across the state's dairy industry. The winners are:
Donny and Shari Bartch. Donny and Shari Bartch of Merrimart Farms LLC in Perry County received the Pennsylvania Distinguished Dairy Producer Award. The Bartches own and operate Merrimart Farms, milking about 260 cows and farming 1,000 acres.
Shari is the fourth generation of the Martin family farming in the area, and together, she and Donny have been able to continue the farm that was started three generations earlier. Shari and Donny have been partners in her family farm for 18 years and became sole owners in 2018. They have focused on high-quality feeds and intensive double cropping. This has allowed the farm to invest in additional feed storage and housing for additional animals.
They have diversified their operation with finished steers, custom farming and crop sales, which has added additional income sources. With an eye on efficiency, they have added automated technology such as a robotic calf feeder and are in the process of building a robotic milking barn.
Wayne Brubaker. Wayne Brubaker, senior account supervisor at MSC Business Services, received the Pennsylvania Dairy Service Award.
Brubaker has dedicated his career to serving the Pennsylvania dairy industry and helping dairy farmers grow their businesses and improve profitability. When Pennsylvania Farm Bureau's MSC Business Services determined the need to offer consulting services to dairy farm clients about 10 years ago, Brubaker led the way, providing valuable consulting expertise in feasibility studies, profitability studies, business planning and estate planning.
Brubaker has enjoyed a long career helping Pennsylvania dairy producers manage their farms and has been involved with more than 300 dairy farms in the 42 years he has worked in the dairy industry.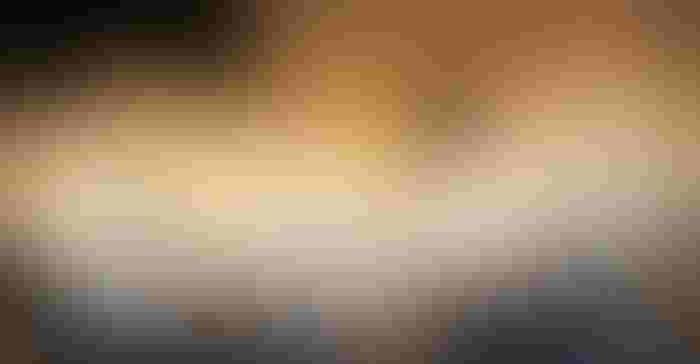 Nelson Troutman. Nelson Troutman of Oakenbound Dairy in Lebanon County received the Pennsylvania Dairy Innovator Award.
Troutman has devoted his life to the Pennsylvania dairy industry by helping others, mentoring young people, and promoting dairy in a positive, innovative and practical manner.
He has served as a 4-H leader and regularly opened his farm to youth judging practices, dairy community picnics and educational workshops.
He has partially retired from dairy farming and has found a young couple who were wanting to be dairy farmers and transitioned the herd to them. He was also instrumental in helping his son and daughter-in-law fulfill their dreams of becoming dairy farmers.
In December 2019, he created the first "bale board" to help promote whole milk and drive the dairy industry in a new direction. After painting "Drink Local Whole Milk — 97% Fat Free" on one of his wrapped round bales and displaying it at the intersection of his farm, the simple idea quickly took off.
It led to the creation of hundreds of more bales, a website, media attention, merchandise, a social media presence, corn mazes, car magnets, banners and grocers reporting large increases in whole-milk sales. The campaign has helped energize dairy farmers who continue to navigate volatile milk prices and educate consumers who are buying dairy products at their local grocery stores.
For more information about the awards program, visit centerfordairyexcellence.org/awards or call 717-346-0849.
Delaware specialty crop grants
The Delaware Department of Agriculture has issued a request for proposals for the 2022 Specialty Crop Block Grant Program.
The farm bill is allotting $320,000 through a competitive grant process to fund innovative projects supporting specialty crops, and creating new and better markets for the Delaware specialty crop industry. Applications will be accepted through March 25.
Specialty crops include fruits, vegetables, tree nuts, dried fruits, horticulture, nursery crops and floriculture. Projects should benefit the specialty crop industry and provide a positive impact with measurable outcomes. Grants are available between $5,000 and $75,000 for projects that may last between one and three years.
Agricultural producers, nonprofit organizations, government entities, for-profit companies or educational institutions based in Delaware or with a business or academic affiliation based in the state are eligible to apply.
Funding for field crops, such as corn and soybeans, or animal agriculture does not qualify for the program.
For more information about the Specialty Crop Block Grant Program or to obtain an application, visit de.gov/scbg.
Subscribe to receive top agriculture news
Be informed daily with these free e-newsletters
You May Also Like
---