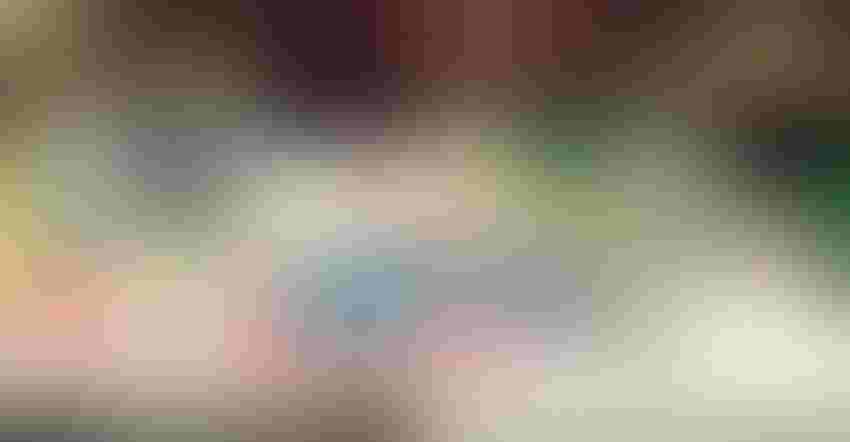 HELPING OTHERS: These crafters love to knit and crochet wears for people in need. Think about a skill you can donate to a nonprofit in need.
Courtesy of Carol Ann Gregg
We have all seen them: the "Help Wanted" signs. They are in nearly every storefront window where I live. I have seen billboards leased by major employers asking for people to come apply for work at their factories or businesses.
It is a strange time. Employers are very aware that they are overworking the employees they have. Farms that hire outside help are also feeling the pressure.
It's not just employers who need help. Nonprofit organizations that help our communities are struggling to get volunteers.
After finally getting open after the pandemic, the local food pantry in my area has reduced its hours to three days a week. The agency that runs the food pantry also runs a thrift shop that supports the adjoining food pantry, which provides food to more than 500 families. It is open for patrons, but often folks stop by with donations. With reduced hours, donators often show up when neither of the facilities are open.
The manager of the food pantry picks up food at places that regularly have drop-off boxes for the pantry. When the thrift shop is open, she is the checkout clerk for her customers. She is struggling to keep up with hardly any help.
Other agencies in our community also are struggling.
Two groups that I help can be helped from my home. I bake sugar-free desserts for Meals on Wheels about once a month. The staff always likes to have something different to pack in those meals for those on special diets. I really enjoy seeing what I can do special around the different holidays of the year.
Our community library provides space for a small group of people who knit and crochet. This group has partnered for several years with the local women's shelter, creating hats, mittens, scarves and gloves that the residents of the shelter, including children, can enjoy. Because these families move on, there is always a need for personal items and toys to brighten their days.
One member of the knitting group especially likes to make toys. She creates comical octopuses and adorable teddy bears. Her newest bear she outfits with clothing from her favorite football team.
The group also makes afghans and baby blankets that are loved by their new owners.
Do you have a skill that would be helpful for someone in your community? What about seeing if the charity that you would like to help has a vehicle that needs regular maintenance or service? You might be able to do the work yourself. This could prevent them having a breakdown when they are trying to help the less fortunate.
During the pandemic, many farmers helped distribute milk and other foods to people who needed it. Many of these folks needed help for the first time in their lives.
The need for assistance never goes away. More than ever, there is a need for manpower.  
Think about sharing your talents with your community.
Gregg writes from western Pennsylvania. She is the Pennsylvania 2019 Outstanding Woman in Agriculture and is a past president of American Agri-Women.
Subscribe to receive top agriculture news
Be informed daily with these free e-newsletters
You May Also Like
---