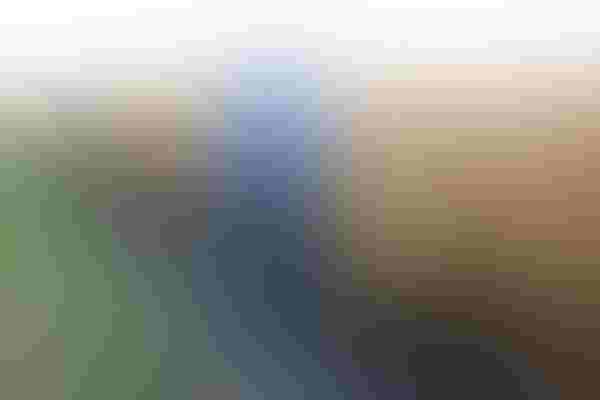 Narrow-row corn just got narrower. Stine Seed Company planted and harvested 2,500 acres of 12-in.-row corn in central Iowa last year. A hybrid designed for high density production yielded 320 to 330 bu./acre on the cropland.
"(The fields) were up where we had a little extra rain and a little extra nitrogen on it," reports Harry Stine, president, Stine Seed. "Most of our other yields were much lower with a farm average of 145 bu./acre (mostly 22½-in. rows)."
The trend to 20- and 15-in.-row corn has been around for years. But interest in even narrower rows such as 12 in. has increased as growers seek the elusive 300 bu./acre yield mark.
"The reason for narrower rows is to accommodate the higher plant populations without having the plants too close together within the row," states Stine.
"The 12-in. rows will allow us to go up to 80,000 plants/acre when we have hybrids that are adapted to that level. We now have hybrids that do best at about 51,000 plants/acre," he says. "This will produce yields over 300 bu./acre under favorable growing conditions."
But Stine isn't recommending farmers adopt the 12-in. row today. "We and no one else have a full lineup of hybrids adapted to this high density production," he explains. "But in the next year or two, we expect to take care of this problem."
Equipment needs
A change to a 12-in. row means a change in equipment. Stine purchased 12-in.-row John Deere and Great Plains planters. Field equipment that drove on the rows were equipped with low-pressure flotation tires.
For combining, he enlisted Marion Calmer, Calmer Corn Heads, to build corn heads for 12-in. rows. Calmer, an Illinois farmer turned manufacturer, jumped at the chance to design the ultra-narrow-row head. He had seen results of narrow-row corn production and is sold on the concept.
"I believe that the path to 300-bu. corn has to go through narrow rows," he says. "If you plant 30-in. rows with a 50,000-plant population, the plants are just competing with each other like weeds. And if in-row competition doesn't hurt yield, it will certainly hurt stalk quality. If you can grow it but it falls over, it doesn't do you any good."
Corn planted in 30-in. rows at a 50,000-population rate will only be 3.8 in. apart. Contrast that with 10.4 in. of space between plants in 12-in. rows planted at a 50,000-population rate.
But Calmer says the success of this system depends on the right genetics. "Genetic enhancement is as much a key to this puzzle as anything," Calmer says. "I'm cautiously optimistic that Stine Seed (selecting for narrow-row corn) is one more piece to make the whole system run."
Calmer says his company is getting more phone calls from growers interested in all types of narrow-row corn production. He is taking orders for 12-in.-row heads. One planned improvement is the addition of hydraulic plates.
The cost for a Calmer 12-in.-row chopping corn head is $10,000/row. Contact Calmer at 309/629-9000, or visit calmercornheads.com.
Genetic link
Using hybrids adapted to high densities is the key to making narrow-row corn work, Stine stresses. "I constantly preach that this is not about narrow-row corn but about high-density corn.
"If people go to narrow rows with the same material they are using (for wider rows), it won't work," he states. "People tried to drill soybeans a few years ago and it didn't work because the soybean varieties were not developed for that purpose."
For years, Stine has been selecting for hybrids that do well at high populations. He says other seed geneticists earlier discovered that a hybrid selected for a specific population range will go down in yield if planted at either a significantly higher or lower population.
"This means the new high-yielding, high-population hybrids must be selected specifically for this purpose and under those conditions," Stine explains. "It does not work at all to take most present hybrids and plant them at a significantly higher population."
Fungicides, fertilizer
The high-density hybrids need additional fertilizer to reach their full yield potential. Stine also recommends applying fungicides to high-density corn.
Future high-density hybrids may be much shorter than current hybrids. Stine has started selecting for shorter plants. Why? He says tall hybrids waste energy-producing unneeded biomass. Instead, short hybrids have more upright leaves sticking above the tassel for efficient photosynthesis. This creates more corn yield.
And in the end it is all about yield. Stine will continue his quest to build yields to 300 bu. and beyond. He says Stine Seed will have hybrids able to handle 65,000 plants/acre in the future. If that happens, growers may need to invest in 10-in.-row equipment.
For more information, visit stineseed.com.
About the Author(s)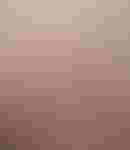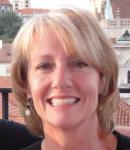 Karen McMahon has been editor of Farm Industry News since 2000. She joined the staff in 1998 as senior editor and previously worked on the company's National Hog Farmer magazine.
Karen grew up on a crop and livestock farm outside of LeMars, IA, and earned her journalism degree from South Dakota State University. After college, she worked on the local newspaper as farm editor and later started writing for various livestock and crop magazines.
She has written extensively about trends and technology related to corn and soybean production, the equipment needed for row-crop farming, and livestock production.   
Subscribe to receive top agriculture news
Be informed daily with these free e-newsletters
You May Also Like
---