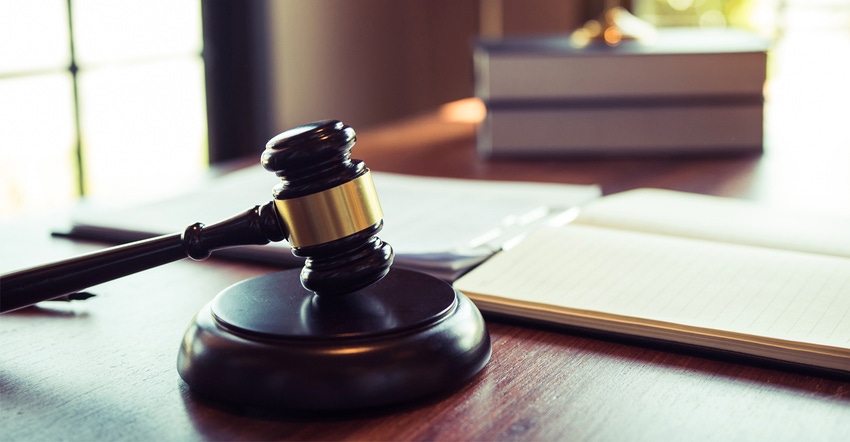 As always, the summer months are flying by —which reminds me that farm lease termination time will soon be upon us. This week, I read an article discussing a bill introduced in the state of Ohio to establish a lease termination deadline of Sept. 1. As we all know, this has been the law in Iowa for many years. This area of the law is well-established in Iowa, and the Iowa Legislature has sought to protect farm tenancies for decades. In fact, the farm lease statute in Iowa was amended in 1973 to require notice by Sept. 1. This month we are focusing on farm lease termination issues and leasing issues in general.
Lease termination is a timely topic because, in Iowa, if a landlord wants to terminate a farm lease, Iowa law requires the landlord to issue a written notice of termination to the tenant by Sept. 1 for the following crop year. This issue always generates confusion, especially because different states have different notice-of-termination statutes. For example, Kansas farm lease termination law requires that only 30 days' notice be given to a farm tenant. Since there are an increasing number of out-of-state owners of Iowa farmland, it is important for all landowners to understand the Iowa-specific law.
How should I send a lease termination? Remember that a notice of farm lease termination can be served personally, by certified mail, or by publication. (See Iowa Code §562.7 for specific requirements). The best policy for a landowner or tenant is to strictly comply with the farm lease termination provisions of Iowa Codes §§ 562.6 and 562.7, and serve the party being terminated with written notice of termination prior to Sept. 1.
There are several alternative methods of termination that may be used. One is by delivery of the notice (through the sheriff, process server or by personal service), with acceptance of service to be signed by the party receiving the notice. Another is by serving the notice by publication (which is used only if personal service cannot be achieved). The most common method, and probably the easiest, is by mailing the notice by certified mail (preferably return receipt requested). Certified mail uses a receipt that can be used to prove proper service. Service is complete when the notice is "enclosed in a sealed envelope, with proper postage on the envelope, addressed to the party or a successor of the party at the last known mailing address, and deposited in a mail receptacle provided by the United States Postal Service."
Termination for cause? Remember, if you try to terminate a farm lease in Iowa beyond the Sept. 1 deadline, both landlord and tenant need to agree to that termination in writing. Some landlords have asked if termination is valid if the farm is not being managed properly or rent is not being paid. Under Iowa law, you must give the tenant an opportunity to correct any deficiencies and failure to follow the terms of the lease. However, if the conduct continues, it is permissible to terminate a lease if the tenant is violating the terms of the lease, even if the violation happens after Sept. 1.
How will rising cash rental rates impact lease termination numbers? We have all heard news about rising land values and increasing farmland cash rental rates.  In fact, the most recent annual survey of cash rental rates conducted by Iowa State University indicates an increase by 10.3% — the largest increase in a decade (For more information, visit extension.iastate.edu/agdm). Thus, many landlords make it a routine practice to send a notice of termination to every tenant prior to Sept.1 with the intent of renegotiating the terms of the lease. Remember, if a tenant wants to terminate a lease, they must also notify the landlord. This may be critical for some tenants looking to renegotiate or suggest a different farm leasing arrangement.
A farm lease is a contractual agreement between the landlord and tenant, and is binding on both parties for the agreed-upon term. Keep in mind that many farm leases in Iowa are still oral or "handshake" leases. An oral lease is only valid for one year. If the oral lease is not properly terminated, then the leasing arrangement continues under the same terms and conditions for the next crop year. Leases over one year must be in writing to be enforceable between landlord and tenant. Leases of five years or longer must also be recorded.
What if a tenant won't vacate the property or a dispute arises? In the event that a properly terminated tenant "holds over," or remains on the land after March 1, a landlord has a few options. A landlord may file an action for forcible entry and detainer, giving the tenant notice of their transgression and asking the court to order them off the property. Another option for the landowner is to demand in court "double rental" for a willful holdover under Iowa Code §562.2. However, the landlord must prove that the holdover was intentional to make such a demand. As always, don't be afraid to ask questions, and consult your local attorney if you need guidance in the lease termination process. 
Herbold-Swalwell is with Parker & Geadelmann PLLC. Email her at [email protected]rs.com.
Subscribe to receive top agriculture news
Be informed daily with these free e-newsletters
You May Also Like
---