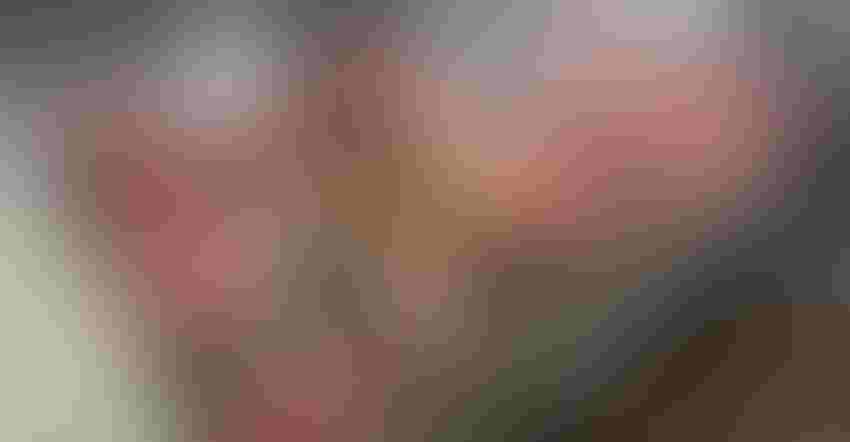 MOUTHWATERING MEAT CASE: Prime Cut 41 is generating a reputation for offering high-quality, locally produced meat.
Photos by Megan Ellmore
Ryan and Megan Ellmore, Covington, Ind., found themselves in a pinch during the pandemic. The Fountain County couple had been selling their own beef for over 20 years. But increased demand at butcher shops they used meant they couldn't get appointments to get beef processed for customers.
At the same time, their customer base grew for two reasons: More people wanted to know where their meat came from, and at the same time, there was a meat shortage in grocery stores.
"When the pandemic hit, we could not get our appointments at our normal butcher," Megan says. "If we were going to pursue doing butcher beef and selling it, we were going to have to open up our own place."
As demand for beef soared, the Ellmores knew they could not wait for more appointments to open at custom butchering facilities. The waiting season for them came to end in March, when they opened Prime Cut 41 on Highway 41 in Veedersburg, Ind.
From the ground up
For a year and a half starting in 2020, the Ellmores would face delays and hardships, waiting for approvals for buildings and permits as they built their new business from the ground up. At the time, Megan says, no USDA grants were available for startups. But the Ellmores, strongly rooted in their faith, knew their time would come.
In the eight months since the new butcher shop opened its doors, the Ellmores have seen their products selling off the shelves. Prime Cut 41 beef is now featured in nearby restaurants, including the iconic Beef House. Their meat is also on the menu at Robie's Steakhouse & Lounge in Attica, Ind., and Frances and Mount in Crawfordsville, Ind.
The couple runs their growing business as a team. Megan manages the accounting, Facebook page and retail end. One can find Ryan managing the kill floor and cutting room, as well as keeping track of custom orders coming into the shop to be processed each week.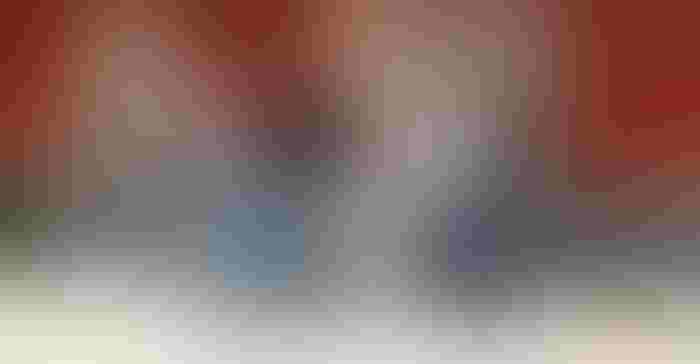 Prime Cut 41's 15 employees serve customers nationwide, but their orders primarily come from the Crawfordsville, Indianapolis and Rockville area, along with Fountain County and Warren County. The staff keeps up with high demand, making sure all orders are filled completely and correctly. They also keep the store's shelves stocked with best-sellers such as brats, bacon, ground beef, brisket burgers, tenderized pork chops and pork patties.
Local flavor
"Most of the beef customers find in the retail store is ours," Megan says.
The Ellmores have 100 head of Angus cows they use for reproduction. They run nearly 400 head of cattle annually through their hoop barn to help supply Prime Cut 41.
The shop also features products from other local businesses. Prime Cut 41 carries milk from a local farm and in the summer, you may find a flower stand set up outside. Megan says they publicize their business through Facebook and word-of-mouth.
"This community has been very supportive and responsive to different things we have given them," Megan says. "We want to be able to bless those people back."
Krepton is a senior in ag communication at Purdue University.
Subscribe to receive top agriculture news
Be informed daily with these free e-newsletters
You May Also Like
---