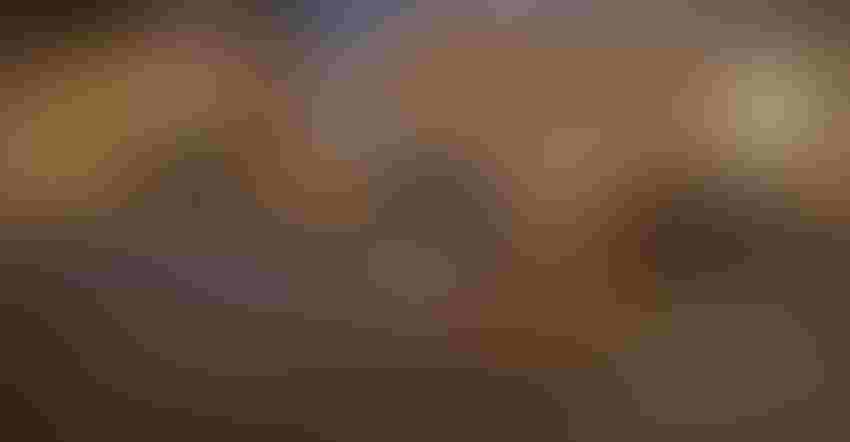 NEW EATRY: North Dakota Farmers Union now has six Founding Fathers restaurants on the East Coast.
NDFU
Did you think that the North Dakota Farmers Union would ever succeed in operating a restaurant in Washington, D.C.?
I didn't.
But this month — nearly 10 years after announcing plans for the first restaurant — NDFU and its partners opened their sixth Founding Farmers restaurant on the East Coast. Five of the restaurants are located in the Washington, D.C., area. The newest one is in King of Prussia, Penn. It's a two-story restaurant with a bakery and café on its first level for walk-in guests and a 284-seat restaurant on the second. The upstairs is divided into a bar and dining areas that replicate different rooms of a farmhouse.
"NDFU, farmers and other individuals and organizations who invested in the value-added ag venture when it was launched about 10 years ago have been receiving dividends of 4-5% on their shares," says Mark Watne, NDFU president. "We are serving 43,000 guests a week. The response has been phenomenal,"
Greater share of food dollar
Long before farm-to-table was a buzz phrase, NDFU came up with up the idea that farmers could secure a greater share of the U.S. food dollar by taking advantage of opportunities at the top of the production food chain rather than the bottom.
"The thought was to get closer to the consumer and then own the whole food chain system," Watne says.
The first Founding Farmers restaurant struggled for several years, but NDFU eventually turned it around.
At the heart of its success: Offering large portions of made-from-scratch comfort food, sourced from family farms and ranches, at affordable prices.
"Now, not only are we putting more money into the hands of family farmers and ranchers, but we're also strengthening people's understanding of why family farm agriculture is so important to our country," he says.
The restaurants currently source about 90% of the food they serve from U.S. family farms. Some of the seasonal fruits and vegetables are coming from outside the U.S. They hope that eventually 100% of the ingredients will sourced from U.S. farms and ranches.
Trucking now
NDFU recently started its own distribution system to get food to its restaurants. It began trucking flour from the North Dakota Mill and sugar from American Crystal to its restaurants. Potatoes and other raw commodities will soon be shipped from the Dakotas. At stops along the way to the East Coast, trucks will pick up other commodities, such as butter in Minnesota and cheese in Wisconsin.
NDFU plans to open a seventh restaurant early next year in Reston, Va., and hopes to have 25 restaurants in 10 years.
Subscribe to receive top agriculture news
Be informed daily with these free e-newsletters
You May Also Like
---