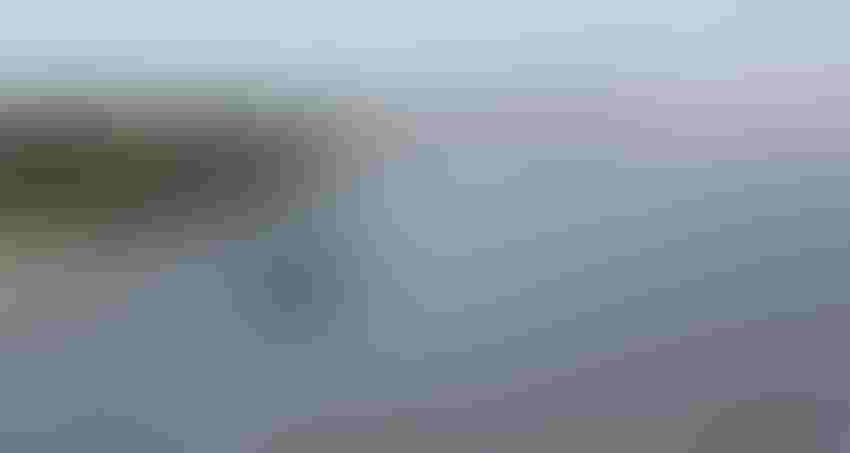 A barge travels upstream on the Mississippi River near Caurthersville, Mo., in early October.
Ginger Rowsey
Two closures on the Mississippi River reopened Sunday, easing a backlog of more than 2,000 barges. Still, river levels remain at critical lows and forecasts show them steadily declining over the coming days.
The Mississippi River is currently at its lowest level in the past 10 years, according to the National Weather Service. And it couldn't come at a worse time. 
"As if agricultural shippers did not have enough supply chain challenges to occupy multiple lifetimes, there is current and growing concern related to the diminished water levels along the inland waterway system that will impact barge transportation," said Mike Steenhoek, executive director of the Soy Transportation Coalition.  
 Due to the scarcity of precipitation throughout the year, the shallowness of the Great River is limiting the efficiency of barge transportation, right in the middle of the harvest season. Eight barges grounded during the first week of October due to shallow depths, according to the U.S. Coast Guard. Intermittent closures created further snarls, leaving thousands of barges idling on the water.
With no significant rainfall in the Memphis area since early September, and few significant chances in the forecast, NWS does not expect conditions to improve soon. 
"We have seen river levels rise slightly over the past few days as accumulated rainfall from Hurricane Ian worked its way to the Mississippi, but it did not create a significant change in water depth," said Katie Dedeaux, an NWS hydrologist located in the Memphis office. 
"Looking ahead, our forecasts show a steady decline in river levels," she added.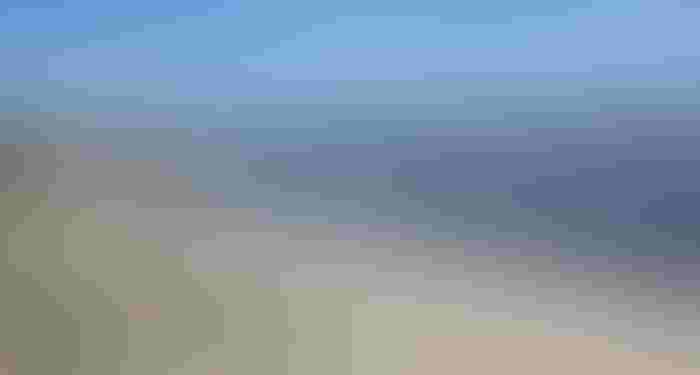 Rising costs 
Barges are being loaded lighter to prevent groundings. Each reduced foot of water depth will result in 5,000-6,750 fewer bushels of grain being loaded per barge. Companies have placed a 25-barge limit on tows (Barge tows south of St. Louis can often include 30-40 barges). The result is significantly less going down river, just as more is coming to the river, putting upward pressure on shipping and transportation costs.
"No one wants to attach a garden hose to a fire hydrant," Steenhoek said, "but this may be more analogous to attaching a drinking straw to a fire hydrant." 
The latest USDA Grain Transportation Report showed that the number of grain barges unloaded in New Orleans during the month of September was down about 25% from the five-year average. Consequently, barge freight rates have increased steadily since early August. As of October 4, the cost per ton to ship from St. Louis to the Gulf was $90.45/ton, up 218% from last year and up 379% from the 3-year average. 
Who pays those record transportation costs? According to Steenhoek, it depends on the market. In times of high demand, costs could be passed on to the customer. Or, in a supply-push market, costs are passed on to farmers as lower spot prices.  
By early October, Steenhoek was already seeing reports of basis widening at grain terminals on the Mississippi River, and not just in the South. When asked if low water levels could cause shipping challenges through winter and even into spring, Steenhoek said that is very likely. 
"This is multiple months in the making, starting with lower-than-normal snowfall in the northwest last winter, followed by an intense drought that spanned much of the country. It will take considerable time to overcome," Steenhoek said. 
"Fortunately, we have the most productive farmers on the planet and an infrastructure that, despite these challenges, remains the envy of other soybean and grain producing countries, but the current and expected conditions along the Mississippi River are clearly a reason for concern." 
Salt water flowing upstream 
As an indication of how low river levels have dropped, the U.S. Army Corps of Engineers reported that the Mississippi River's volume of water had fallen to a level that allows salt water to intrude upstream. In times of extreme low-volume water flow, denser salt water can move upriver. The intrusion of salt water into the river happens about once out of every 10 years. 
Because the salt water can threaten municipal drinking water supplies, USACE will construct an underwater barrier sill near Myrtle Grove, La. Construction will begin in mid-October and a spokesperson estimated it would take two weeks to complete. The project will reduce river traffic to one-way at the site of construction. 
About the Author(s)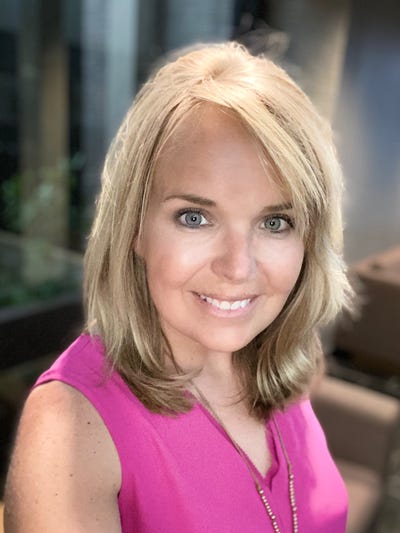 Ginger Rowsey joined Farm Press in 2020, bringing more than a decade of experience in agricultural communications. Her previous experiences include working in marketing and communications with the University of Tennessee Institute of Agriculture. She also worked as a local television news anchor with the ABC affiliate in Jackson, Tennessee.
Rowsey grew up on a small beef cattle farm in Lebanon, Tennessee. She holds a degree in Communications from Middle Tennessee State University and an MBA from the University of Tennessee at Martin. She now resides in West Tennessee with her husband and two daughters.
Subscribe to receive top agriculture news
Be informed daily with these free e-newsletters
You May Also Like
---