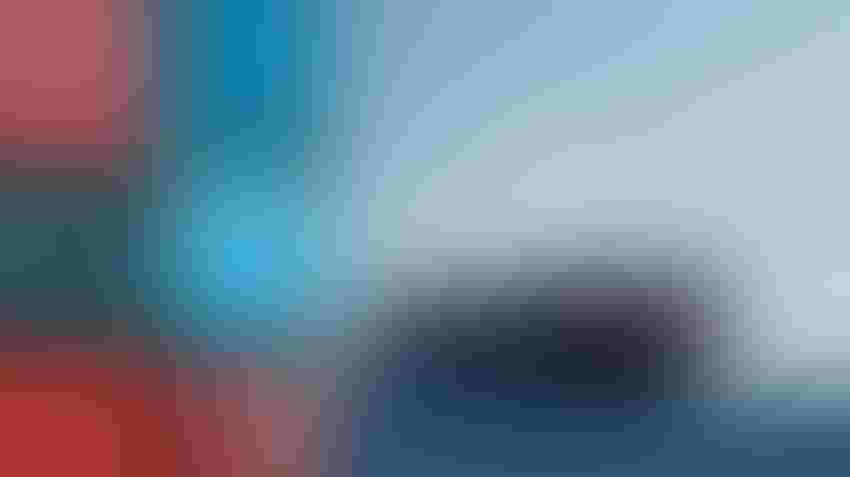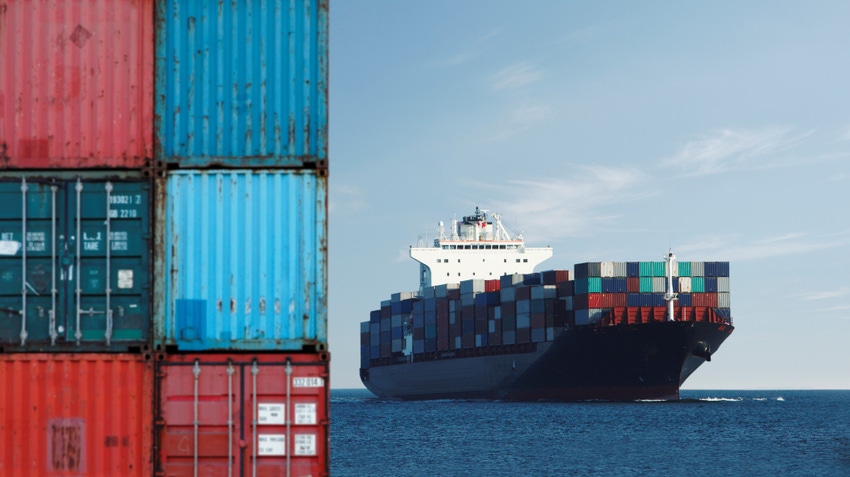 Asian demand for empty shipping containers is causing a backlog of agricultural goods at West Coast ports.
Paul Taylor / Getty Images
The West's ability to export agricultural goods suffered a significant blow at the outset of the yearlong pandemic that began last year. Instead of improving, things have gotten worse as maritime shipping companies are prioritizing empty containers for return to China over filling them with agricultural exports.
The impacts are hurting California tree nut exporters particularly hard as almond prices have tanked and growers are trying to recover from a global economic meltdown.
Accusations of unfair or alleged illegal activities by these shippers has been raised with the Federal Maritime Commission while dozens of container ships sit just offshore, anchored and awaiting a port assignment at one of California's busy shipping ports.
Jim Zion, managing partner with the Fresno-based Meridian Growers, said the tree nut industry saw bookings for shipments delayed or cancelled at the close of harvest season because of the high volume of freight coming to the U.S. This was compounded by reports of dozens of container ships forced to anchor offshore at Oakland, Los Angeles, and Long Beach due to backups at the docks.
"It's been an escalating issue that is definitely affecting ag exports," Zion said. "As an exporter this concerns me a lot."
One issue affecting ag exporters like Zion are reports that China is paying inflated prices to ship empty containers back so they can more quickly turn around and reload them with more goods to be sent to the United States. This is preventing agricultural goods from leaving California and is drawing allegations that shippers are violating the Shipping Act by their unwillingness to fill empty containers with agricultural goods.
The rice industry, too, is watching empty containers leave port that could be filled with rice and other agricultural commodities.
Chris Crutchfield, president and chief executive officer of ACC Rice in Williams, Calif., says while he has seen annual slowdowns and issues related to equipment availability, he has never seen such actions at the ports.
"These paid deadhead fees are unprecedented," he said of the reported 5x prices Chinese exporters are willing to pay to have empty containers shipped back so they can quickly fill them.
Perishables
The fresh produce and fruit industries are likewise suffering as perishable products are rotting before they can arrive at their destination.
"We've been aware of this issue since about mid-November," said Tracey Chow, government affairs specialist with Western Growers Association.
Agricultural exporters in the Midwest told her they saw similar issues beginning in October.
According to Chow, the problems are worldwide and cannot be pinned on any one thing, though concerns remain over what trading partners like China are doing.
"When China came online quicker than expected there was an increase in consumer demand," she said.
Some see a "pent-up" demand for goods by American consumers and China is working to fill that demand for consumer goods to the detriment of U.S. exports.
How bad is it?
CNBC reports that maritime carriers rejected more than 177,000 containers in October and November. These containers were needed by tree nut and other agricultural exporters to move product overseas. Agricultural exporters were told by carriers that empty containers would be prioritized over agricultural exports and to expect increased shipping costs if agricultural goods were transported. Chow said other costs that would normally incentivize on time shipments are being charged throughout the supply and transportation chain, further adding to the cost borne by sellers.
Additionally, container ships are sitting at anchor offshore longer than usual and unloading them is taking longer amid COVID-19 issues that can force entire dock crews to be sidelined if just one crew member becomes ill.
Chow said the decision by shippers to significantly raise rates has caught the attention of the Federal Maritime Commission, which is tasked with protecting U.S. interests.
"We'd like to see action on the fees," she said. Other U.S. interests want to see the empty container issue addressed by federal regulators.
For California citrus producers in the middle of harvest season, this is troublesome as well, Chow said. Some of her members report that the delays have led to fruit spoilage and problems at the other end, though she has no knowledge of just how widespread those issues are.
"We're dealing with perishable commodities, and that matters," said Ian LeMay, president of the California Fresh Fruit Association.
Meanwhile, groups are trying to gain the attention of lawmakers and regulators, who seem to be silent on the matter.
Rep. Jim Costa, a Fresno-area congressman and second ranking member on the House Agriculture Committee, indicates he is aware of concerns by growers and the industry over the matter.
"The lack of available shipping containers has done real harm to Valley farmers and processors," Costa said in a prepared statement. "I have engaged with the Federal Maritime Commission on the issue and encouraged them to take action to resolve the problem. I understand an inquiry is underway and I am hopeful that this produces a solution."
Subscribe to receive top agriculture news
Be informed daily with these free e-newsletters
You May Also Like
---