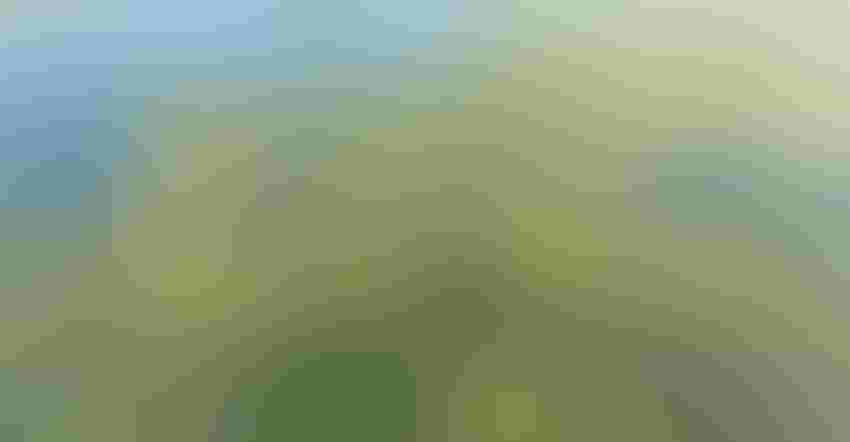 LOW SEVERITY: The Lake Erie algal bloom is predicted to have a low severity index of 3.5.
Borislav/Getty Images
On a scale of 1 to 10, the 2022 algal bloom is expected to have a low severity index of 3.5, according to the final forecast from the National Atmospheric and Oceanic Administration.
This forecast uses an ensemble of different models, which consider phosphorus loading into the lake during the spring and early summer. If realized, this will be the fourth year out of the past seven that the algal bloom will be rated less than 4.
The expansion of the H2Ohio water quality initiative and the growth of the Ohio Agriculture Conservation Initiative certification program are be heralded as helping the state make progress. Both programs are designed to help farmers find more and better nutrient management practices.
Recent soil test data from The Fertilizer Institute found that the number of soil samples tested for Ohio increased from about 69,000 in 2001 to nearly 274,000 in 2020. Over the same period, the median soil test phosphorus levels dropped from 38 parts per million to 26 parts per million.
The National Atmospheric and Oceanic Administration will release the final algal bloom statistics for 2022 in September.
Prettyman takes position with OABA
The Ohio AgriBusiness Association recently welcomed Lauren Prettyman as the director of communications and member experience, where she will oversee association communications —including social media management, event promotion, press release and news writing, graphic design, photography and videography, as well as managing members' experiences, including the member directory, event support, sponsorships and more.
Prettyman is a 2014 graduate of Ohio State University with a bachelor's in agriculture communication and a minor in production agriculture.
Barker named Ohio Pork Council marketing director
Breanna Barker has joined the Ohio Pork Council as the organization's marketing director.
Raised in Weld County, Colo., Barker was heavily involved in the Texas Longhorn Breeders Association of America, FFA and 4-H. Barker spent time competing in events such as prepared and extemporaneous speaking, dairy judging, and showing hogs, which instilled the drive to be an advocate for agriculture.
Before accepting the role of marketing director, Barker attended Oklahoma State University —graduating in May 2022 with a bachelor's degree in animal science with a concentration in livestock merchandising and a bachelor's degree in agricultural communications.
OFB Foundation golf outing raises $100,000
The Ohio Farm Bureau Foundation recently got a $100,000 boost to inspire and educate the next generation of agricultural professionals through scholarships, innovative programming and grants.
The 2022 OFB Foundation Golf Invitational raised a record-breaking $100,000, which will help enhance agricultural communities and support careers in agriculture.
The event was June 27 at The Country Club at Muirfield Village and hosted 186 golfers.
Subscribe to receive top agriculture news
Be informed daily with these free e-newsletters
You May Also Like
---