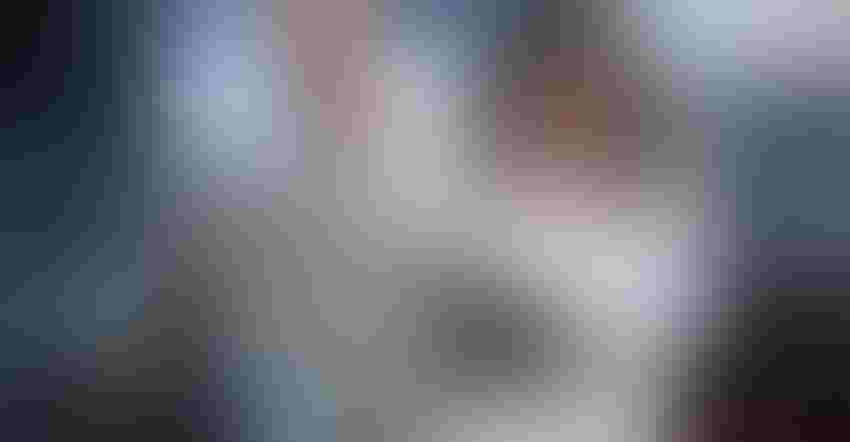 PLUGGED IN: Lactic Solutions co-founder Jim Steele, pictured in his lab with research assistant Busra Aktas in 2013, says anyone at UW-Madison who has an idea for a product or is interested in commercializing a discovery should get plugged into the university's entrepreneurship pipeline early.
Wolfgang Hoffmann
When Jim Steele thinks back over the past seven years — from the early research on biofuels, followed by a dream of moving Lactic Solutions LLC technology to the marketplace, and now the acquisition of the company by Lallemand Biofuels & Distilled Spirits (a unit of Lallemand Inc.) in October — he is thankful for the network of University of Wisconsin-Madison entrepreneurial experts.
"UW-Madison is unique, according to my colleagues at other universities," says Steele, co-founder and chief executive officer of Lactic Solutions and a UW-Madison Winder-Bascom Professor of food science. "UW-Madison may be ahead of its peers in providing support to entrepreneurial faculty and staff. However, most faculty and staff, including us in the early years, are not aware of the resources available to them."
Steele's advice for anyone else at UW-Madison with an idea for a product or an interest in commercializing a discovery is to get plugged into the university's entrepreneurship pipeline early and take advantage of the tools available for turning those ideas into commercially viable solutions.
In Steele's case, partners in the process for Lactic Solutions have included the Wisconsin Alumni Research Foundation's Accelerator Program, UW-Madison's Discovery to Product office, the Great Lakes Bioenergy Research Center, gBETA, UW-Madison's Law and Entrepreneurship Clinic, and the Business and Entrepreneurship Clinic.
Scientific leads
Steele and Jeff Broadbent are the scientific leads at Lactic Solutions. Broadbent is the associate vice president for research and associate dean of graduate studies, and a professor in the Department of Nutrition, Dietetics and Food Sciences, at Utah State University. Together, their research is based on understanding the basic physiology, genetics and ecology of lactic acid bacteria.
Lactic acid bacteria are common contaminants in ethanol fermentations, where they compete with the yeast for nutrients and reduce biofuel yields. Industry typically uses antibiotics to control these contaminants. Lactic Solutions products are engineered lactic acid bacteria that produce ethanol and inhibitors active on the contaminating bacteria. These new products are of value to fuel ethanol producers interested in higher ethanol production yields and reduced consumption of antibiotics.
Steele's research was originally funded by the Great Lakes Bioenergy Research Center. The GLBRC is led by UW-Madison, with Michigan State University as a major partner, and is one of three bioenergy research centers established by the U.S. Department of Energy in 2007.
"We received funding from GLBRC, and that was the beginning of the process," Steele says. "Because of GLBRC's early support, we then received a five-year grant from the U.S. Department of Agriculture. That gave us stable funding, and we were able to develop the data to support our first patent application."
Steele says it was serendipity that led him to call Beth Werner, senior intellectual property manager at the Wisconsin Alumni Research Foundation on a Friday to discuss his patent idea. He said he was considering sending an abstract for publication on Monday but was having second thoughts.
"I asked if we should bother to protect the concept, and Beth said we should," Steele recalls. "We worked on writing the patent over the weekend, and that became the foundation of Lactic Solutions."
Source: UW-Madison College of Agricultural and Life Sciences
Subscribe to receive top agriculture news
Be informed daily with these free e-newsletters
You May Also Like
---