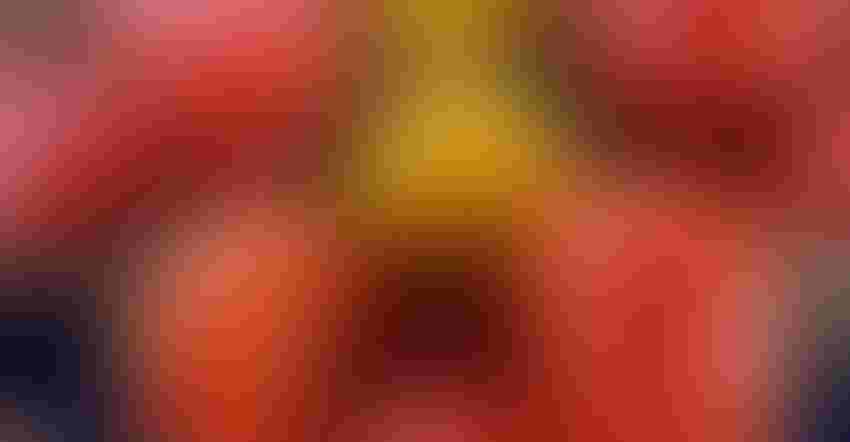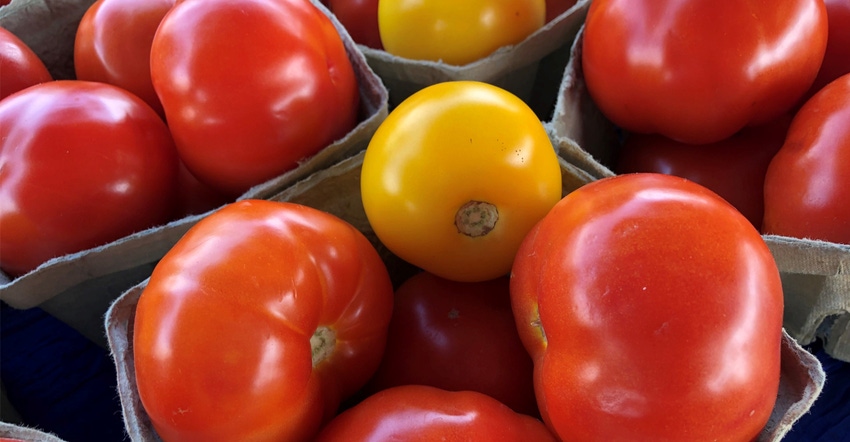 LOCAL FLAVOR: Kansas Farm Bureau announced in early October it has purchased Shop Kansas Farms LLC from owner and creator Rick McNary. SKF was created as an online community on Facebook at the start of the pandemic to connect consumers with local farmers with food products to sell. It helped bridge the gaps in the food supply chain from the pandemic, and eventually grew into a local food movement that consumers continue to enjoy.
Jennifer M. Latzke
At the start of the pandemic, in 2020, Rick McNary saw there was a need to connect consumers with local farmers to fill the grocery gap from the supply-chain interruptions they were seeing in their local grocery stores.
That idea turned into the Facebook group "Shop Kansas Farms," which currently has nearly 160,000 members (both farmers and consumers) from around the state. It also spun off a website,  shopkansasfarms.com, where members can list their farm-raised vegetables, fruits, meats and other food products.
In early October, Kansas Farm Bureau announced it has purchased Shop Kansas Farms LLC from McNary, and will continue McNary's work to connect consumers and farmers.
"Kansas Farm Bureau is excited about this partnership and what it means to current and future users of Shop Kansas Farms," Terry Holdren, CEO of Kansas Farm Bureau, said in a press release. "Shop Kansas Farms was born during COVID-19 shutdowns by Farm Bureau member Rick McNary and has continued to provide a way for consumers and farmers to connect over food and farming. Together with Rick, we plan to build the platform out and help communities create local food systems."
Long time coming
McNary posted on the SKF Facebook group page that the idea for the online community was the result of more than 20 years of work in international hunger relief and development.
"In that journey, I came to understand the importance of farmers, and realized if I'm going to be in the fight against hunger, I need to support farmers, ranchers and growers," he wrote. One evening in April 2020, he decided to create the SKF Facebook group to connect production, processing and distribution. The group hit 13,000 members in three days. That was the digital hub he was seeking, he said.
McNary and his wife, Christine, then formed Shop Kansas Farms LLC, and invested their own money in a website and other parts of the business to further that digital hub's growth.
The SKF movement continues to grow, but it's become more than McNary and his wife can handle on their own, he wrote.
"SKF is a movement, and for it to reach its full potential, it needed more than my wife and I could give it in our resources of time and finances," McNary wrote. He turned to Kansas Farm Bureau, which has supported SKF since the beginning, with staff members serving as moderators and helping post helpful information.
"Kansas Farm Bureau has been instrumental in the success of Shop Kansas Farms from the beginning," McNary said. "Staff provided help as administrators on the Facebook group and were sounding boards as the viral community took off. We were partners from the start, and this purchase solidifies KFB's interest in finding ways to ensure rural communities and Kansans thrive."
Next stage
Kansas Farm Bureau purchased SKF on the condition that McNary would stay on for at least five years as a consultant. He says he'll focus his efforts in helping communities around the state create economic prosperity by establishing their own local food systems.
Meagan Cramer, Kansas Farm Bureau director of communications and marketing, posted on the SKF group page an assurance to current group members that even though Kansas Farm Bureau has purchased SKF, becoming a member will not be a requirement to participate in the SKF community.
Other changes are on the horizon, though, but all in the hopes of making the website easier to navigate and protecting the SKF community, she wrote.
First, the website will be rebuilt so that it's easier to use and can provide a safe place for farmers to sell livestock and meat products. In the past, Facebook has not allowed the sale of animals or meat products on its platform.
The website will also ask sellers to provide information on necessary licenses, which isn't currently a requirement of SKF, Cramer wrote. That's to ensure sellers are legal and to provide protection to buyers.
"We hope each of you will stick with us and ensure SKF continues to be the bright light it has been from the beginning, and know we are deeply committed to helping sellers grow their business and providing tools for Kansas communities to thrive," Cramer wrote.
For more information, visit shopkansasfarms.com.
Kansas Farm Bureau and Shop Kansas Farms contributed to this article.
About the Author(s)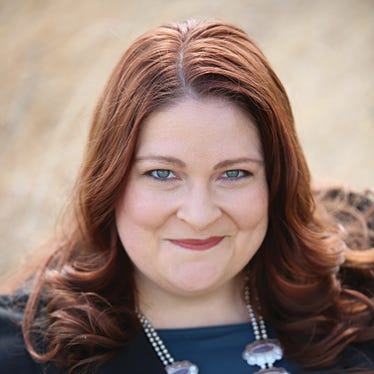 Through all her travels, Jennifer M. Latzke knows that there is no place like Kansas.
Jennifer grew up on her family's multigenerational registered Angus seedstock ranch and diversified farm just north of Woodbine, Kan., about 30 minutes south of Junction City on the edge of the Kansas Flint Hills. Rock Springs Ranch State 4-H Center was in her family's backyard.
While at Kansas State University, Jennifer was a member of the Sigma Kappa Sorority and a national officer for the Agricultural Communicators of Tomorrow. She graduated in May 2000 with a bachelor's degree in agricultural communications and a minor in animal science. In August 2000 Jennifer started her 20-year agricultural writing career in Dodge City, Kan., on the far southwest corner of the state.
She's traveled across the U.S. writing on wheat, sorghum, corn, cotton, dairy and beef stories as well as breaking news and policy at the local, state and national levels. Latzke has traveled across Mexico and South America with the U.S. Wheat Associates and toured Vietnam as a member of KARL Class X. She's traveled to Argentina as one of 10 IFAJ-Alltech Young Leaders in Agricultural Journalism. And she was part of a delegation of AAEA: The Ag Communicators Network members invited to Cuba.
Jennifer's an award-winning writer, columnist, and podcaster, recognized by the Kansas Professional Communicators, Kansas Press Association, the National Federation of Presswomen, Livestock Publications Council, and AAEA. In 2019, Jennifer reached the pinnacle of achievements, earning the title of "Writer of Merit" from AAEA.
Trips and accolades are lovely, but Jennifer says she is happiest on the road talking to farmers and ranchers and gathering stories and photos to share with readers.
"It's an honor and a great responsibility to be able to tell someone's story and bring them recognition for their work on the land," Jennifer says. "But my role is also evolving to help our more urban neighbors understand the issues our Kansas farmers face in bringing the food and fiber to their store shelves."
She spends her time gardening, crafting, watching K-State football, and cheering on her nephews and niece in their 4-H projects. She can be found on Twitter at @Latzke.
Subscribe to receive top agriculture news
Be informed daily with these free e-newsletters
You May Also Like
---