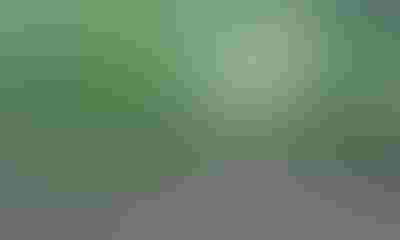 John Deere is enhancing its application portfolio. Earlier this year, the company got a majority interest in Hagie Mfg. and is now adding to that with a marketing arrangement with 360 Yield Center.
The new marketing arrangement will put two products into John Deere dealerships - the 360 Y Drop system and the 360 Undercover. They will be sold and supported by John Deere as part of a multinational, exclusive agreement. Farmers in the U.S. and Canada will soon be able to get these tools at their local John Deere dealer.

The 360 Yield Y-Drop will be one of two products farmers will soon be able to buy at their local John Deere dealer as part of a new agreement between the two firms.
In the announcement, John May, president, agricultural solutions and chief information officer, John Deere, notes: "This innovative application technology from 360 yield Center helps improve timing and placement of nutrients with John Deere and Hagie application equipment, including self-propelled sprayers and toolbars."
Earlier this year John Deere announced it had purchased a majority stake in Hagie Mfg., and would become the distributor for the innovative sprayer line. This new 360 Yield Center agreement builds on that relationship.
Adds Gregg Sauder, president, 360 Yield Center: "Demand for the 360 Yield Center nitrogen utilization products is tremendous. That's why we are pleased with this allied distribution agreement with Deere. We can now service and support more customers through the broadest dealer network in the U.S. and Canada. We've had a successful marketing partnership with Hagie an dwe are excited to extend this relationship to John Deere, their dealers and their self-propelled sprayer and nutrient applicator line-up."
The two products to be sold under the agreement - availability is listed "in the near future" - include:
360 Y-Drop offering farmers in-season potential for nitrogen application. The system is designed to give farmers the ability to sidedress a corn crop up to tassel.
360 Undercover is designed to protect crops from late-season disease and insect infestations using multidirectional spray nozzles. The unit slides under the canopy so farmers can target fungicides, insecticides and nutrients.
This latest deal builds on John Deere's position in the market. The company recently announced it was launching its high-capacity nutrient applicator to round out its application equipment line-up.
Check out the products and services from the different companies involve by visiting John Deere, Hagie Mfg., and 360 Yield Center.
Subscribe to receive top agriculture news
Be informed daily with these free e-newsletters
You May Also Like
---