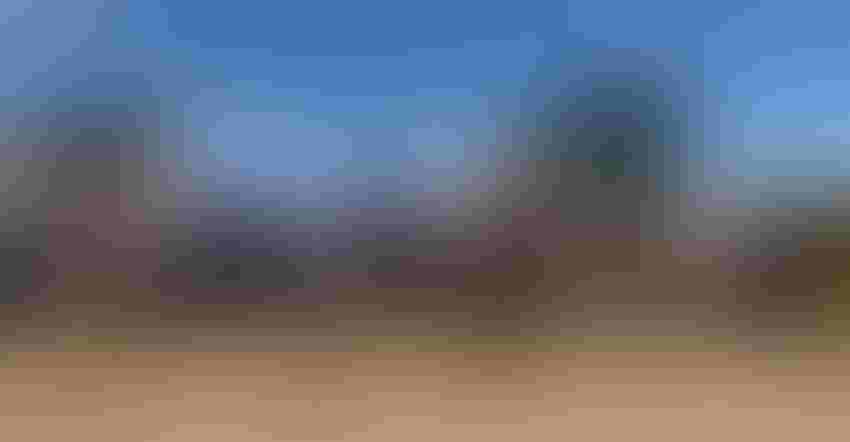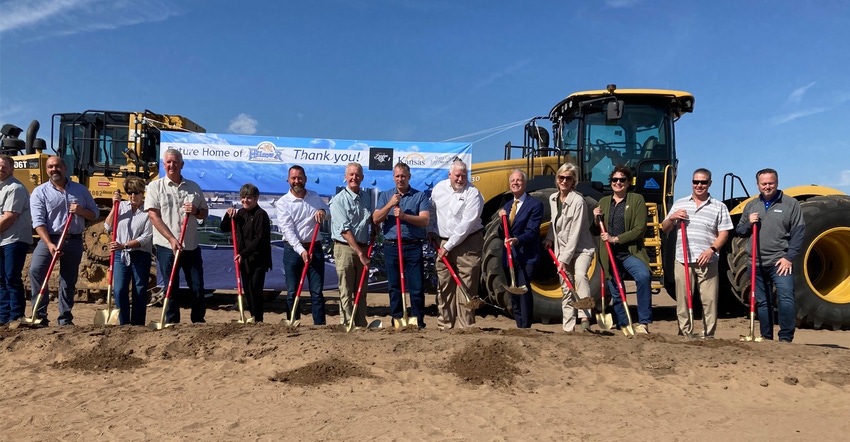 BREAKING GROUND: Dignitaries dig the first shovelfuls of dirt at the site of the future Hilmar Cheese Co. plant in Dodge City, Kan., on Sept. 30. On hand were Kansas Gov. Laura Kelly, Sen. Jerry Moran, Dodge City Mayor Kent Smoll, chairman of the Ford County commissioners Chris Boys and many other officials and community members. Hilmar's board of directors, executive team and employees were also present to celebrate.
Photos by Jennifer M. Latzke
On Sept. 30, dignitaries from all over Kansas joined representatives from Hilmar Cheese Company Inc. in digging the first shovelfuls of dirt at the new Hilmar Cheese plant in Dodge City.
A year ago, Hilmar announced it would be building a state-of-the-art cheese and whey protein processing plant in Dodge City. The project is expected to initially create 250 new jobs in southwest Kansas and represents a starting $600 million capital investment. By late 2023, it is expected to bring an additional $500 million capital investment and an additional 750 jobs to the Dodge City area.
"We are excited about this partnership with Dodge City," said David Ahlem, Hilmar Cheese president and CEO . "This community has a local and skilled labor force, a supportive and expanding agricultural region, and an excellent transportation network. It is a great location to invest in the future."
A slice of prosperity
Local and state leaders and elected officials have been excited to see construction start. Kent Smoll, Dodge City mayor, and Chris Boys, chairman of the Ford County Commission, both spoke about how Hilmar Cheese will help the burgeoning dairy industry in southwest Kansas grow further.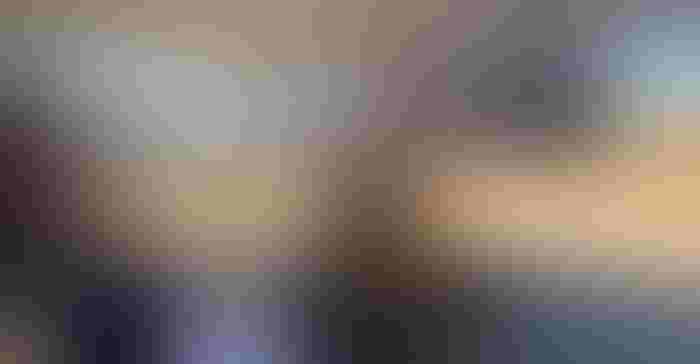 "The impact to our region has started with construction and will compound significantly with dairies, transportation and services that will be required to support the processing facility," Boys said.
Smoll said Hilmar has a reputation for being a good neighbor to communities, with strong cultural values and a focus on stewardship that match up with Dodge City's plans for the future.
According to Hilmar, the company "offers competitive wages, great benefits and training, along with long-term career growth opportunities. The company supports local events, education and health care. Hilmar Cheese Co.'s annual scholarship program awards students of its employees, milk producers and [the] community scholarships to support continuing education."
Expanding markets
David Ahlem says the Hilmar plant could use milk from 80,000 to 100,000 cows every day, turning it into high-value cheese and whey products marketed under private labels. The company is establishing independent relationships with existing producers in the area.
Hilmar not only looks at quality parameters for its milk sourcing, but also animal care protocols and sustainability metrics as well, David Ahlem said. It's part of the company's commitment to doing things that are right for the environment, air and water quality, and sustainable energy that will create a more sustainable system in the future.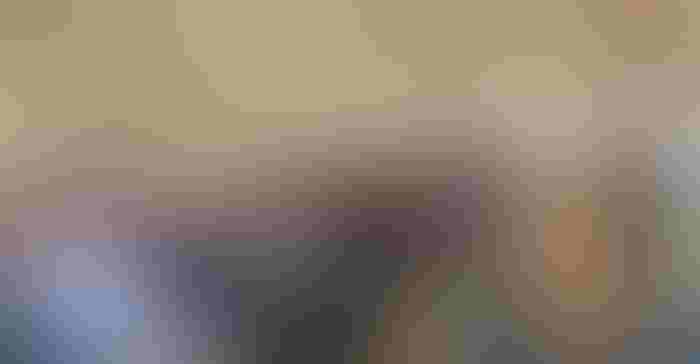 Kansas Dairy CEO Janet Bailey said the organization, representing dairy producers across the state, applauds the opportunity for the dairy industry in the state. "Our producers welcome new market opportunities and acknowledge that the culmination of the Hilmar plant is the work of many over a long period of time," she said. "We are excited about expansion, including those that allow for our existing operators to embrace expansion and look to a future for the next generation of dairy producers in Kansas."
Jim Ahlem, chairman of the Hilmar Cheese board of directors, and one of the company's founding owners, said the company was founded by dairymen in 1984 as a way to add value to their own milk. That commitment to dairy farmers continues today, with each expansion.
"We're very committed to dairymen being successful, the community being successful — and then we'll all be successful," Jim Ahlem says.
Stewardship
Hilmar Cheese has adopted the U.S. Dairy Stewardship Commitment and goal to achieve a net zero dairy industry by 2050, the company reported. 
One concern of the community was water use and reclamation from the plant, and David Ahlem said Hilmar Cheese is committed to reclaiming and reusing as much water as it can from the cheese-making process. "Most people don't realize milk is 87% water, and through our processes, we remove all the protein and fat and minerals and turn that into valuable consumable products," David Ahlem said. "What we're left with is water, and we use that water once to wash our plants, and that reduces the need to pump groundwater."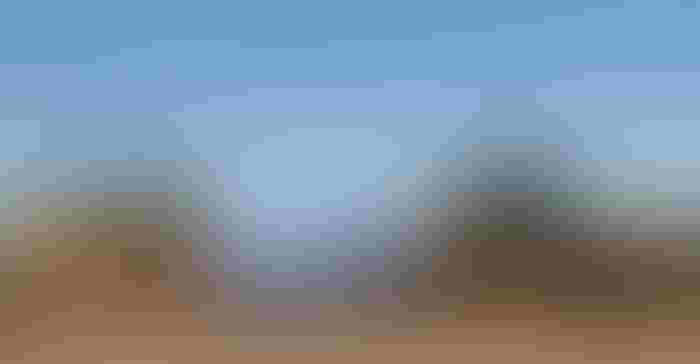 A state-of-the-art instrumentation and control systems will minimize the water needed to keep the plant clean and minimize energy usage, according to the company. Recycled water will be used further in processing protein, to clean the facility and equipment, and to reclaim waste heat. The equipment will use the latest technology, such as upgraded spray nozzles for more efficient cleaning. The process will reuse rinse water. David Ahlem said typically, more than half of the water the plant will use is this recycled water.
The latest equipment, instrumentation and automated controls technology will reduce overall energy use.
The site itself, according to the company, will use native and drought-tolerant landscaping, further decreasing its environmental footprint and minimizing water use.
Construction is underway, with the plant set to become operational sometime in 2023.
"We are excited to 'get the heck into Dodge' and be part of the Sunflower State," concluded David Ahlem in his remarks.
About the Author(s)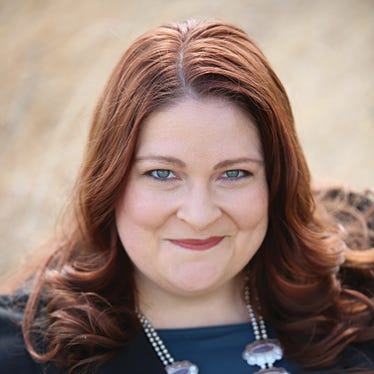 Through all her travels, Jennifer M. Latzke knows that there is no place like Kansas.
Jennifer grew up on her family's multigenerational registered Angus seedstock ranch and diversified farm just north of Woodbine, Kan., about 30 minutes south of Junction City on the edge of the Kansas Flint Hills. Rock Springs Ranch State 4-H Center was in her family's backyard.
While at Kansas State University, Jennifer was a member of the Sigma Kappa Sorority and a national officer for the Agricultural Communicators of Tomorrow. She graduated in May 2000 with a bachelor's degree in agricultural communications and a minor in animal science. In August 2000 Jennifer started her 20-year agricultural writing career in Dodge City, Kan., on the far southwest corner of the state.
She's traveled across the U.S. writing on wheat, sorghum, corn, cotton, dairy and beef stories as well as breaking news and policy at the local, state and national levels. Latzke has traveled across Mexico and South America with the U.S. Wheat Associates and toured Vietnam as a member of KARL Class X. She's traveled to Argentina as one of 10 IFAJ-Alltech Young Leaders in Agricultural Journalism. And she was part of a delegation of AAEA: The Ag Communicators Network members invited to Cuba.
Jennifer's an award-winning writer, columnist, and podcaster, recognized by the Kansas Professional Communicators, Kansas Press Association, the National Federation of Presswomen, Livestock Publications Council, and AAEA. In 2019, Jennifer reached the pinnacle of achievements, earning the title of "Writer of Merit" from AAEA.
Trips and accolades are lovely, but Jennifer says she is happiest on the road talking to farmers and ranchers and gathering stories and photos to share with readers.
"It's an honor and a great responsibility to be able to tell someone's story and bring them recognition for their work on the land," Jennifer says. "But my role is also evolving to help our more urban neighbors understand the issues our Kansas farmers face in bringing the food and fiber to their store shelves."
She spends her time gardening, crafting, watching K-State football, and cheering on her nephews and niece in their 4-H projects. She can be found on Twitter at @Latzke.
Subscribe to receive top agriculture news
Be informed daily with these free e-newsletters
You May Also Like
---