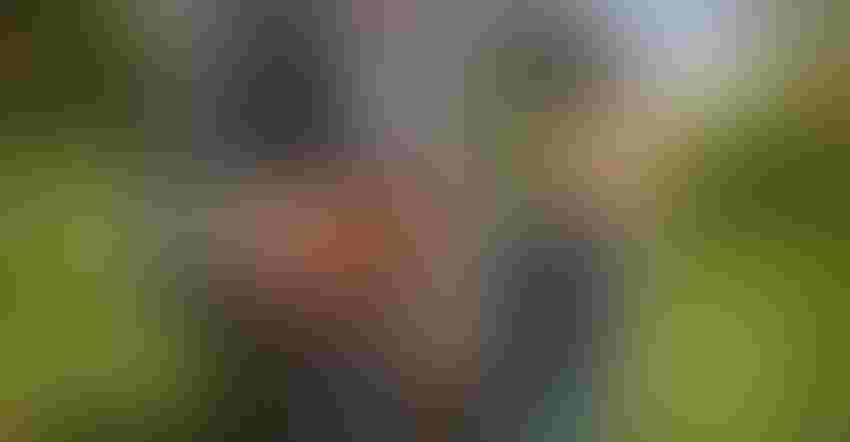 Indigo Agriculture successfully completed production of the world's first round of verified carbon credits generated at scale. The credits will be issued by the Climate Action Reserve in the coming days.
Using sustainability and soil health practices, 175 participating U.S. farmers produced around 20,000 credits for Indigo's network of buyers. The network includes companies like JP Morgan Chase, Blue Bottle Coffee and New Belgium Brewing.
Indigo also announced carbon buyers have committed to purchase Indigo's credits at $40, a $13 increase over previous pricing.
To date, nearly 2,000 farmers have enrolled almost 5 million acres to generate a new, annual income stream in the form of agricultural carbon credits with Indigo's program.
How much is a credit of carbon? 
Carbon credits can be difficult to comprehend since they aren't as tangible as other measurements around the farm – like yield or profitability. 
One carbon credit means one metric ton of carbon dioxide was removed from the atmosphere or prevented from entering the atmosphere. When it comes to producing carbon credits on the farm, they are based on carbon dioxide drawn down into the soil and greenhouse gas emissions reduced above the soil. Indigo Ag suggests on average, farmers generate 0.1-0.4 credits per acre in their first year enrolled in a carbon credit program, and they typically increase credit production over time.
Through Indigo's carbon credit program, farmers can generate up to two carbon credits per acre each year. Farmers have the opportunity to sequester even more carbon by stacking carbon farming practices. Based on historical and current management practices coupled with soil samples on a subset of fields, Indigo calculates carbon credits produced on each farm.
Carbon credits as diversified farm income
"Our goal as a farming family is to move a profitable operation on to the next generation," said Lance Unger, a corn, soybean and wheat farmer in southwestern Indiana. Unger earned more than $26,000 in additional carbon credit revenue through the program by adopting reduced tillage and nitrogen and adding cover crops.
"The farm doesn't look the same as it did when my grandpa started it, and I see carbon credits as a new valuable option for us long term," Unger says. "Our ground can produce carbon credits every year. And the more that companies focus on being carbon neutral, the more valuable those carbon credits are – it's basic supply and demand. When you add to that the agronomic and environmental benefits for us, including soil and plant health, it's a win-win for everyone."
Learn more about Unger's carbon credit journey:
Ag as a sustainability solution
This issuance of the first crop of verified ag carbon credits shows how agriculture can help meet the world's need for sustainability and climate solutions moving forward. Ag land represents one of the largest carbon sequestration opportunities on the planet, and the ag industry historically produced less than 1% of voluntary carbon credits. The issuance of these credits is the first in a repeatable process for producing the high-quality ag credits for the voluntary carbon credit market – a market worth up to $50 billion by 2030.
To help farmers produce high-quality, accurately measured carbon credits, Indigo Agriculture's approach combines soil sampling and modeling to generate credits at scale. Those credits are verified by a third-party, then finalized and issued by the Climate Action Reserve for the use of Indigo's carbon buyers.  
"These credits are tangible evidence that, by voluntarily improving soil health and measuring their efforts to the highest degree of confidence, farmers gain a new credible source of income and benefit from the massive global investment in carbon credits underway," says Craig Ebert, president of the Climate Action Reserve.
Indigo's second credit issuance –based on carbon farming efforts through 2021 – is expected early next year.
Subscribe to receive top agriculture news
Be informed daily with these free e-newsletters
You May Also Like
---