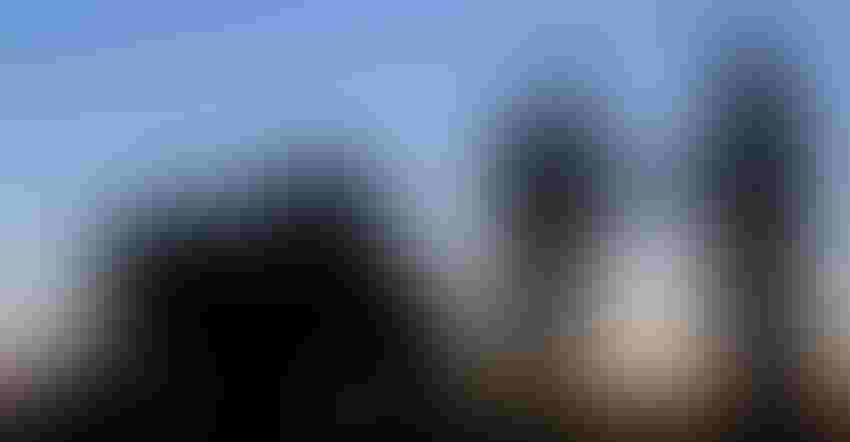 AGREEMENT: Having a buy-sell agreement is a good option for transitioning the farm to the next generation.
shotbydave/Getty Images
Over the last several years, we have seen rising land prices and an aging farm population. Unfortunately, this has often been accompanied by an increase in family infighting over the division of assets — sometimes leading to the involvement of the courts.
Most of us have heard about or experienced the concept of fair versus equal in the context of estate planning. This concept comes into play quite often with respect to the transition of family farm businesses. Many families are searching for options to deal with what are commonly called the off-farm heirs — those children that are not involved in the farming operation, but whom parents would like to benefit as part of their estate or succession plan.
A solution to ensure a smooth transition
If your farm operation uses a business entity, one solution is a buy-sell agreement. In its simplest form, a buy-sell agreement is a contract that creates an option for one business owner to buy all or part of the business when a triggering event happens, such as death, divorce, or even a disability.
There are several ways to structure such an agreement. One option is to have a stand-alone agreement between the owners, and another is to include it in the governing documents of your business.
You may be asking, what are the benefits to this type of agreement? There are many. First and foremost, it allows the business owners to discuss the terms and agree on a fair price before an unfortunate event occurs. For most families with farming operations or entities, these agreements provide peace of mind that the family business will continue into the next generation, and that any off-farm heirs will be treated fairly and receive an inheritance without having to be involved in the day-to-day operations. Buy-sell agreements also allow families to negotiate price and terms when all parties are on equal footing.
What is a fair price?
First, you have to determine the value of the business operation. Some of you may wonder, where do I start? The simple answer is to ask your team of professionals — your accountant or CPA, risk management expert or insurance agent, and your farm lender. Your attorney can work with your other advisers to draft a fair and straightforward agreement. A business valuation could also be helpful. You will need to gather recent tax returns and a net worth statement, and talk to your advisers about your goals.
At the end of the day, a buy-sell agreement reduces the anxiety both the older and younger generations may feel about what happens in the event of a tragedy, or simply what happens when Mom and Dad are ready to retire. A well-drafted agreement helps minimize business disruptions and other life changes. What happens if a business owner divorces or decides to leave the business for another opportunity? These agreements provide peace of mind.
How does a first option to buy work?
The structure depends on your goals. For example, you may want to leave the units of an LLC to your children equally, but give them a way to buy a sibling out who no longer wants to be a part of the business. One way to handle this would be to have the company have the first option to purchase the units of the child who wants to exit. The remaining siblings can vote. If the company does not want to purchase the units, then there may be a second option for individuals to buy the units. The important thing is to have a mechanism in place to predetermine the price, and exactly how a buyout would work. Perhaps, if one child wants to sell, they must first offer their units back at 80% of fair market value, based upon an appraisal done at the time they wish to sell. The options are endless.
Funding the buy-sell is critical
One thing which is often overlooked is the need to ensure that the business heirs have sufficient capital or liquidity to buy out other owners. This may come in to play where an on-farm heir has agreed to buy the interests of his or her siblings upon the death of their parents. In that case, life insurance is a great tool to accomplish those goals if it is an option. There are several different types of insurance policies offered by companies. Your agent can help you assess your insurability. They will most likely ask for the documentation of how your buy-sell works to accomplish the proper funding structure. 
Of course, a buy-sell agreement used in an entity is just one way to achieve the common goal of successfully passing down the farm operation. There are many other tools available such as trusts, rights of first refusal or option agreements recorded with the land, machinery-sharing agreements, and a solid estate plan. In an upcoming article we will discuss these other options.
Herbold-Swalwell is with Herbold-Swalwell, Parker & Geadelmann PLLC. Email her at [email protected].
Subscribe to receive top agriculture news
Be informed daily with these free e-newsletters
You May Also Like
---