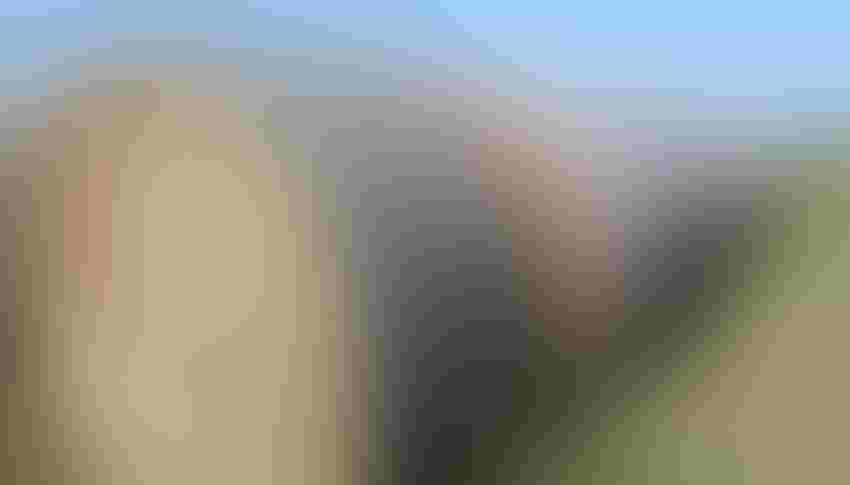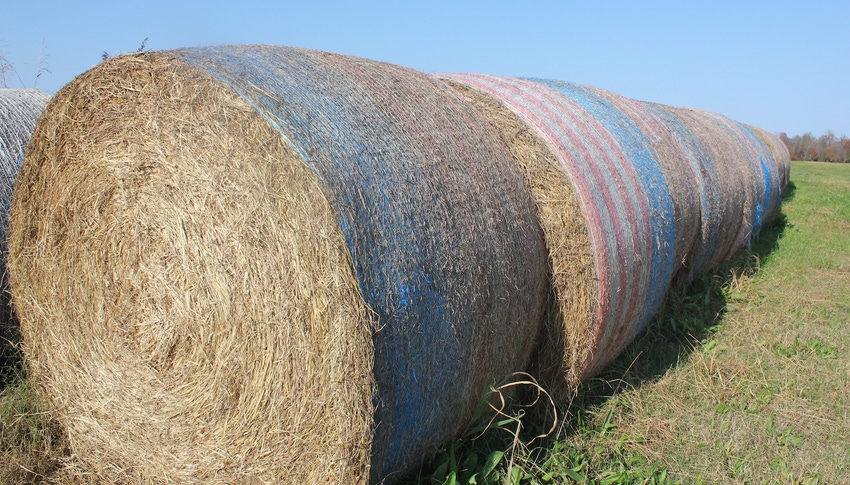 The efficacy of Rezilon, a new herbicide for hay fields, was among the topics covered at the forage conference.
Ginger Rowsey
Reliable forage options, practical grazing tips and a new herbicide for hay growers were all covered at the Fall Forage Conference hosted by the University of Arkansas along with the Arkansas Forage and Grassland Council. 
With fall weather too dry in spots and too wet in others, many Arkansas producers have had trouble finding the right time to plant winter annuals for pastures. John Jennings, professor and Extension Forage Specialist with the University of Arkansas said he's received calls from producers wondering if mid-November is too late to plant those forages. 
"We still have a little time to get those planted," said Jennings, speaking at the conference on November 10, "but keep in mind that if you still want to plant some annuals and have the opportunity, they're going to come in later in the spring, April and May." 
Jennings said he's anticipating getting calls this winter on what to plant for a spring hay crop that producers couldn't get planted this fall. His research has found that oats and ryegrass are good options, and much preferable to wheat, when planting in late winter. 
"For spring-planted forage, Coker oat planted in spring was almost as good as that planted in the fall. The ryegrass was almost as good as that planted in the fall, and the Jerry oat had very good production," Jennings said. 
New herbicide option 
For winter herbicide applications in hay fields, a new pre-emergence from Bayer has shown promise in controlling summer annual broadleaf weeds and grasses. Rezilon Herbicide was approved by the EPA this summer for pastures and hayfields. 
"In Arkansas, summer grasses are our biggest problem for hay growers," said John Boyd, professor with the University of Arkansas. "Crabgrass, barnyardgrass and broadleaf signal grass can be an obstacle for growing high-quality bermudagrass hay." 
Boyd has evaluated Rezilon for the past three years and said the herbicide has performed well in research trials in controlling summer and winter annual grasses. Boyd said a key benefit to Rezilon is its long residual activity. In his field trials, Rezilon has sat on soil for up to 30 days before rainfall activation without degradation. Boyd recommends applying Rezilon in January or February. 
"It is better to get pre-emergence herbicides out as early as possible if you're going after summer grasses," Boyd said. "A lot of people like to delay, but you've got to put a burndown with these products to remove winter weeds, so it's important that you apply your tank mix early enough that you don't get any bermudagrass injury." 
"Getting out in January or February will give you a better safety margin and you know your pre-emerge will be in place when summer grasses start germinating." 
While Rezilon does a good job on annual grasses, Boyd said it will not control established perennial grasses like knotroot foxtail, which has emerged to be one of the biggest problems in Arkansas bermudagrass hay production. 
Grazing management, fertilization timing 
Jennings advises that if you're going to spend money on pasture herbicides and planting annuals, make sure you get as much out of those decisions as you can with grazing management. 
"Don't start grazing too early. We need to get forage up to about the 8-9-inch range to be able to sustain grazing," Jennings said. "Keep in mind leaf area is needed to grow more leaf area. If your cows keep it grazed off continually, you don't have leaf area to grow more leaf area." 
Timing fertilization applications so that forages are growing when you need them could allow cattle to start grazing earlier. 
"Take ryegrass. Its big production month is April, but we can get some fertilizer out in February and push that green up on that ryegrass earlier so we can start grazing a little sooner," said Jennings. "You don't have to fertilize all the pastures that early, but pick out the ones where you can use fertilization and you can quit feeding hay a little sooner." 
Subscribe to receive top agriculture news
Be informed daily with these free e-newsletters
You May Also Like
---