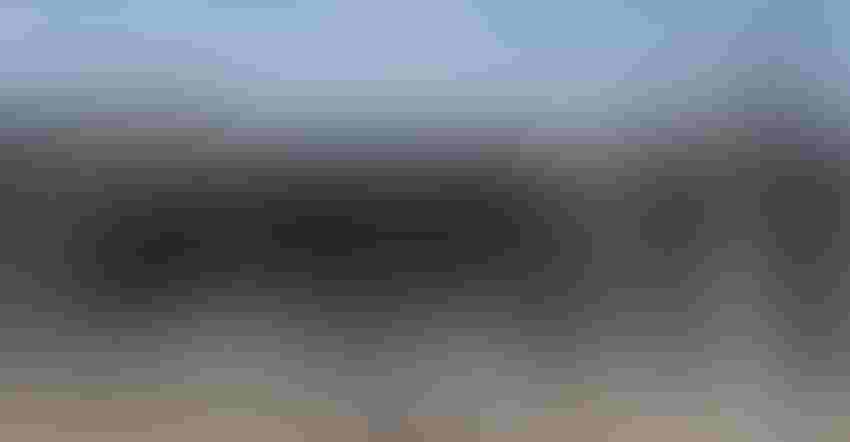 EXCITING OPPORTUNITY: Elected officials from North Dakota and executives from Archer Daniels Midland Co. and Marathon Petroleum Co. all share excitement for the groundbreaking of the state's first soy processing plant.
Photos by Sarah McNaughton
Archer Daniels Midland Co. and Marathon Petroleum Co. broke ground June 3 for their Green Bison Soy Processing facility joint venture, the next addition to the Spiritwood Energy Park in Spiritwood, N.D. During the plant's groundbreaking ceremony, many turned out to share their support of the growth brought to the region's agriculture.
"These are world-class companies who are embarking on what you might call a real expedition around value-added agriculture, because this is going to be the first soybean crushing plant in North Dakota," says North Dakota Gov. Doug Burgum. "This is going to be a game-changer that's going to provide lasting benefits to our North Dakota farmers." North Dakota Sens. John Hoeven and Kevin Cramer, and Rep. Kelly Armstrong also shared their excitement on this new opportunity for the region's farmers.
First in the state
This facility will become the state's first dedicated soybean crushing plant and refinery and will help meet the need for renewable diesel fuel. Located in the heart of North Dakota's soybean country, the facility will have a processing capacity of 150,000 bushels of soybeans per day.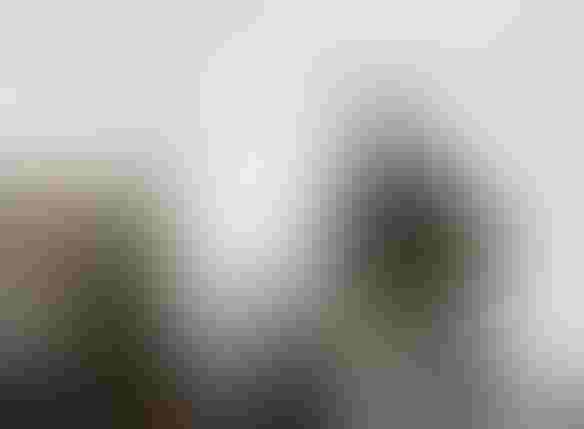 Dave Heppner, senior vice president of strategy and business development for Marathon Petroleum Co., says, "North Dakota specifically with its innovative farmers and unparalleled productivity are important steps in our evolution in the energy industry. Just three hours west of here in the city of Dickinson, is a converted petroleum refinery that is now for renewable diesel," Heppner says. "Right here, the Green Bison production will help provide our Dickinson facilities the raw material it needs to produce our renewable fuels."
"This was a cooperative effort to get us to where we are right now. A couple of years ago, ADM was working with Marathon, and as that relationship evolved, we saw the future of renewable green diesel and how we can work together to meet the growing need," says Ken Campbell, ADM president for North American oils, biodiesel and glycol, and the executive sponsor for the Green Bison Soy Processing facility. "This means more options for local soybean farmers as a new outlet for 150,000 bushels a day. It's a greater opportunity for Green Bison to show the community the variety of services and technologies to help growers thrive."
An important tie between the energy and agriculture industries, this facility will not only create 600 million pounds of refined soybean oil per year, but also 1.28 million short tons of soybean meal each year. Soybean meal is a common ingredient in many livestock rations, especially for the pork, dairy and poultry industries. "A facility of this magnitude is a great thing for North Dakota animal agriculture production. With the amount of soybean meal set to be produced each year, we're happy to have the opportunity to add more livestock operations into the state," says Amber Boeshans, executive director of the North Dakota Livestock Alliance.
The plant is currently projected to begin operation in fall 2023.
About the Author(s)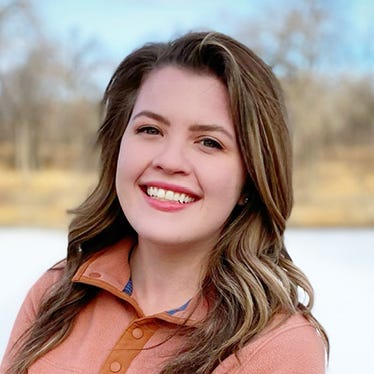 Editor, Dakota Farmer, Farm Progress
Sarah McNaughton is a graduate of North Dakota State University, with a bachelor's degree in agriculture communications, along with minors in animal science and Extension education. She is working on completing her master's degree in Extension education and youth development, also at NDSU. In her undergraduate program, she discovered a love for the agriculture industry and the people who work in it through her courses and involvement in professional and student organizations.
After graduating college, Sarah worked at KFGO Radio out of Fargo, N.D., as a farm and ranch reporter. She covered agriculture and agribusiness news for North Dakota, South Dakota and Minnesota. Most recently she was a 4-H Extension agent in Cass County, N.D., teaching, coordinating and facilitating youth programming in various project areas.
She is involved in agriculture in both her professional and personal life, serving on the executive board for North Dakota Agri-Women, and as a member in American Agri-Women, Sigma Alpha Professional Agriculture Sorority Alumni and Professional Women in Agri-business. As a life-long 4-H'er, she is a regular volunteer for North Dakota 4-H programs and events.
In her free time, she is an avid backpacker and hiker, enjoys running with her cattle dog Ripley, and can be found most summer weekends at rodeos around the Midwest.
Sarah is originally from Grand Forks, N.D., and currently resides in Fargo.
Subscribe to receive top agriculture news
Be informed daily with these free e-newsletters
You May Also Like
---