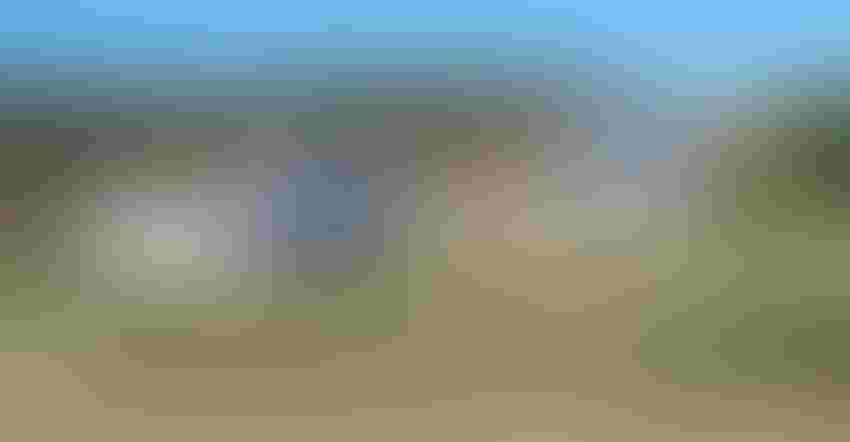 NOT DONE YET: The grain system at the Reskovac farm is mostly functional, but there are still plenty of things to get done.
Photos courtesy of Mike and Sheilah Reskovac
The past seven months of my life seemed to have just flown by.
Back in March, we started to build our new grain system. As I sit here typing this, I would love to say that everything is 100% complete and just the way I wanted it. It's not! 
We are close and mostly functional, but there are several things that probably won't get completed until harvest is over. Don't let me fool you. I am happy with the way things turned out, but maybe not the way things went to get here. 
I decided back in winter that we could do some things ourselves. And we did. But looking back, it may have been easier and more efficient — and less stressful — to have had someone else come and do those things for us.
Things took a long time because parts were back ordered or, in some cases, never shipped. And then there were the days of "well, we can do this today," and three days later we are still only halfway done with that one-day project.
Not to mention the two times we tried to set conveyors with the crane, we had issues that took hours to work through, losing time and not making any progress.
None of these things were anyone's fault, just Murphy's law!
Then there were the 95-degree days of pouring concrete, followed by the next set of 95-degree days of pouring concrete, and yes, the humidity on those days was sky high, too. It took hours and hours of building concrete forms and running electrical conduit.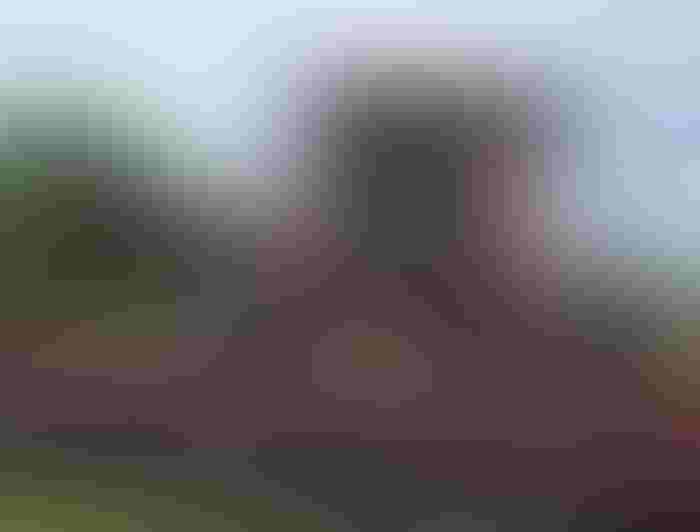 HARVEST HELPER: It hasn't been an easy year for Sheilah Reskovac, but she took time to get behind the wheel of the combine to provide a little extra help.
Sheilah and the boys helped throughout the year on the project, too. From carrying rebar to tightening bin bolts to putting in the grain bin floor, they were there to help. Sheilah mentioned a few times that I wasn't this busy when we built our house. She also let me know that she felt like a single mother on more than one occasion during the past few months. 
I have to admit, she was probably right. I was too busy trying to get this project wrapped up so harvest could start that I missed the little things that were happening in front of me. A lot of times, the only time I saw the boys was when they were helping me do something.
A long time ago, I was told that your success has a lot to do with the person standing next to you, being supportive. Sheilah was a huge support from the start. Not only was she taking care of the things in front of me that I could see, but she also took care of the everyday things that I wasn't around to see.
She made sure the kids were fed, the house was clean, the bills were paid, the laundry was done, and she found time to run the boys to play dates and fun activities. She made sure that snack day and show and tell weren't missed. She also had her own job to go to.
This fall, she even took on the role of combine operator so that harvest could begin while I worked at finishing things up.
As farmers, we can't forget about home life; we need a balance. We also need to be thankful for our spouses who often are just as stressed about things (or more things) as we are. 
Sheilah and Mike Reskovac and their sons farm near Uniontown, Pa. Check out all of their "Two Hearts, One Harvest" blogs. 
Subscribe to receive top agriculture news
Be informed daily with these free e-newsletters
You May Also Like
---