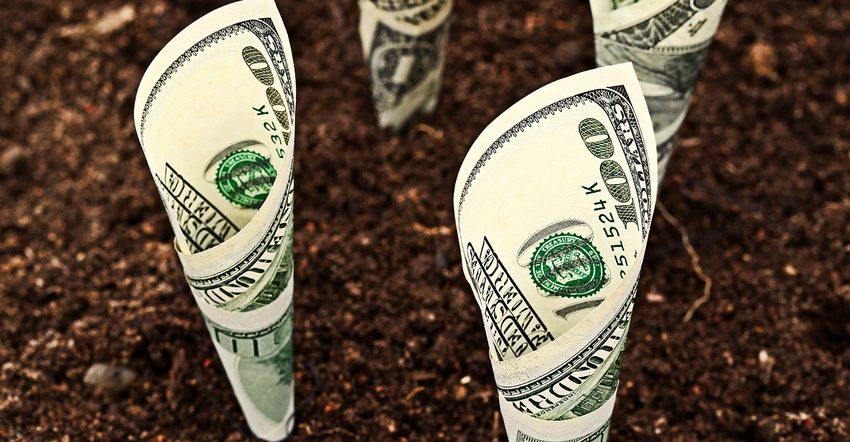 isak55/iStock/Getty Images
There's growing skepticism over carbon sequestration programs that pay farmers to adopt new practices, according to a new Farm Futures survey.
In the March survey of just over 1,000 farmers, 41% 'completely or somewhat' supported public or private programs that would compensate their farm for engaging in climate-friendly practices. Three out of ten said they 'somewhat' supported the idea, but 29% had not much, or no support, for the concept.
What's at stake
Agriculture contributes about 10% to greenhouse gas but is an industry with the unique capacity to sequester carbon, thus lowering greenhouse gas emissions. Companies unable to reduce their own carbon footprint are beginning to 'buy' credits through carbon marketplaces such as Indigo Carbon or Nori; these brokers help farmers adapt new practices and measure changes in order to qualify for 'carbon credits.' They also take a piece of the income for their efforts, and farmers get paid the rest.  According to Ecosystem marketplace, a carbon offset is defined as an instrument representing the reduction, avoidance, or sequestration of one metric tonne of carbon dioxide or greenhouse gas equivalent.
At the same time, USDA is working on an ambitious plan that would use Commodity Credit Corporation funds to help pay farmers to cover the costs of adopting climate-friendly practices like no-till, cover crops or rotational grazing.
So, selling carbon offsets could be a new farm revenue stream, right? It already is, for some. But according to comments in the Farm Futures survey, not everyone is ready to jump on the carbon market bandwagon.
What the farmers said
When we asked, "What affects your level of support for the program?" several of those who did support the concept said they liked the idea of providing carbon credits. "Ag needs to be in front demonstrating leadership as land stewards," said one respondent. "Climate change is real, I will help if I can," said another.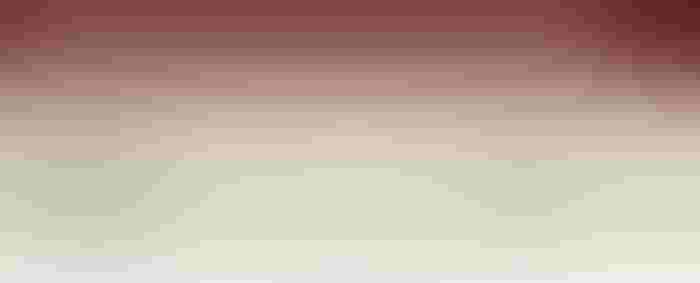 Yet, even those who mostly supported the idea had reservations. One supporter said his support was impacted by "a general distrust of government." In fact, several supporters said they had reservations based on government involvement. "Government rules or regulations; They always seem to be able to screw up good ideas," said one respondent.
Control was another concern. "I'm in favor of these programs but they have to be voluntary and flexible," said one respondent. "I want to make sure the program is voluntary," added another. "I support the marketplace developing but I also am afraid private firms will only want to work with a few large scale farms, leaving out mid-level farms, shutting us out of income opportunities. Therefore, I support programs being administered through USDA to make them more accessible and equitable."
Supporters in the survey wanted to know "what is the learning curve," and "if there are strings attached," and needed proof they would be fairly compensated.
"Costs will be added to my business as I make the changes to my operation in order to comply with climate friendly practices," said one respondent. "Receiving compensation to help off-set these expenses will  make adaptability less of a burden to my business."
The survey also revealed a robust level of incredulity. Plenty of those surveyed weren't even sure any such program would actually reduce greenhouse gas.
"Does any of this stuff work??" asked one respondent. "If we are going to be required to do it, then government needs to compensate us. No unfunded mandates!"
Among non-supporters, politics, climate change denial, and religion ran through many responses. Climate change was a "liberal fantasy;" a "hoax." One respondent replied, "I think we should worry about our farms and let God take care of the climate." Another said, "We can't change climate. God is in control!"
Some answers were very specific. "Climate change is a scheme to separate the farmer from his money and his freedom," said one. "The liberals are trying to scare everybody by saying that the world is coming to the end and have been saying so for the last 20 years."
Some thoughtful comments
Not all of the answers in our survey were fueled by politics or emotion. Some thoughtful comments came through in responses from both the 'yes' and 'no' respondents.
"Growing food has to be sustainable or it won't continue.  I believe that the first part of sustainable is profitable."
"We shouldn't need $$ from government to do the right thing."
"I would like to be involved with practices of my choice, not be told by whomever what to do. Would like to see some rules and regulations as to how the exchanges would work."
That last comment may be most telling. Carbon programs are all over the map right now. There is no clear path to how they will work long-term, with or without government assistance. The next two years will determine if carbon markets succeed as farmers decide to participate (or not). 
About the Author(s)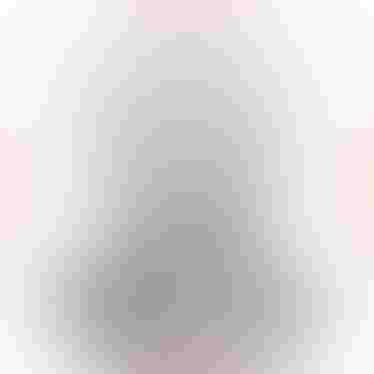 Executive Editor, Farm Futures
Mike Wilson is executive editor and content manager at FarmFutures.com. He grew up on a grain and livestock farm in Ogle County, Ill., and earned a bachelor's degree in agricultural journalism from the University of Illinois. He was twice named Writer of the Year by the American Agricultural Editors' Association and is a past president of the organization. He is also past president of the International Federation of Agricultural Journalists, a global association of communicators specializing in agriculture. He has covered agriculture in 35 countries.
"At FarmFutures.com our goal is to get readers the facts and help them analyze complicated issues that impact their day-to-day decision-making," he says.
Subscribe to receive top agriculture news
Be informed daily with these free e-newsletters
You May Also Like
---