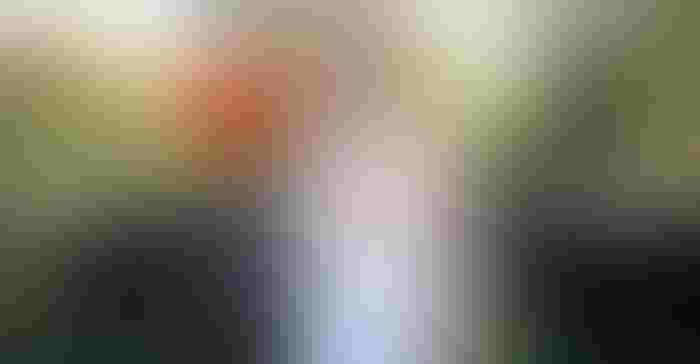 It's not every day you can flip on the TV and see an Illinois farm kid playing Big Ten basketball. But this winter, you sure can.
Turn on a Fighting Illini men's basketball game and look for No. 2, Connor Serven, from Prairie City, Ill. He's the 6-foot-9-inch blond kid, and if he's not on the court, you can bet he's cheering on his teammates big time from the bench. For a farm kid with cows in his backyard, that's a big, big deal.
"This is the dream, but I got lucky. I get to live it," Serven says.
Serven is a sophomore this year who started with the Illini last year as a walk-on freshman. He's the son of Larry and Keli Serven, and he played his first two years of high school basketball in his hometown, at Bushnell Prairie-City High School, with his dad as his coach. He spent his last two years at St. Rita High School near Chicago, a school known for exposing students to college scouts.
By spring of his senior year of high school, Serven had leveraged a couple of coaching connections that got him noticed by the Illini. Plus, Illini recruiters had seen him play. So his coaches reached out to University of Illinois staff, and they invited him to a game — as it turned out, the last game before COVID-19 shut everything down.
"I talked to Coach Coleman there, and he was like, 'If you want it, you got it,'" Serven recalls. "All I could think was, 'Oh, that's awesome!'"
Serven says it took a while for the reality of his experience — and accomplishment — to settle in. He got playing time during some early games last season, but he says it really wasn't until he was playing in the Big Ten Tournament in Indianapolis that it actually hit him. He had fans from back home cheering for him there — after a season playing for precious few spectators — and texts were flooding in.
"We had a bunch of fans there, and they were all going crazy, and that's when it set in: Like, wow, I'm on the Illinois basketball team," Serven says, laughing.
Long, strange year
Given the strange year he'd had, you can forgive Serven for taking a minute to realize it all. The entire team was quarantined from family and friends from October 2020 through March 2021. That means his mom only saw him on television, and occasionally from a distance at games. But it also means the team became even more like a family.
"It was just us in the apartment building," he says. "That's the only people we saw every single day, so we spent every day together, like a family."
And when the season was over and they got a break? Serven brought a bunch of his teammates back home to western Illinois, including Giorgi Bezhanishvili, a native of the country of Georgia.
"They loved it out here. Outside, fresh air, open space. Somebody said they'd never even been that close to a cow," Serven says with a laugh. "I was like, 'I got you!'"
Back on campus, Serven says he's the only ag major on the Fighting Illini basketball team, majoring in ag business management. He'd love to play basketball overseas someday, but ultimately, he wants to come home to the farm. His dad raises corn, soybeans and beef cattle, and operates Serven Fertilizer at Prairie City.
Serven admits he gravitates to the cattle side of their operation. He showed steers during his younger days, until he had to choose between basketball and show cattle.
"I like having a connection with the animals," he says. "My dad does a really good job of that and working with animals."
And while student athletes at his level have all learned to work hard, Serven says farm work translates to the court.
"One of our mottos at Illinois is, 'It's just work,'" he says. "Sometimes it's easy. Sometimes it's hard. You just put in the work, though."
Just like the farm.
Subscribe to receive top agriculture news
Be informed daily with these free e-newsletters
You May Also Like
---