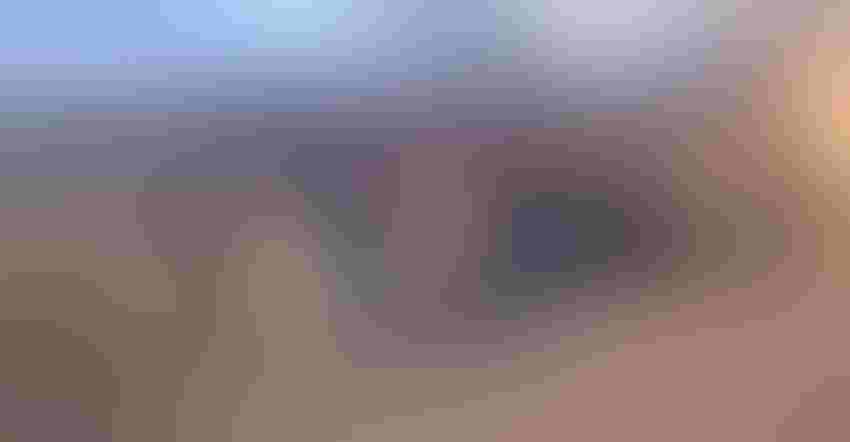 DIVERSIFIED OPERATION: Milk hauling is a major portion of Five Star Dairy's profits. Milk is hauled from 70 farms. Five Star Dairy's partners are (from right) Lee Jensen; Lee's wife, Jean Amundson; and Jim Jensen, Lee's cousin. Their farm is located in Dunn and Chippewa counties.
Respect for the land and the cattle are feelings that run so deeply in the minds of the folks at Elk Mound's Five Star Dairy that they can be read into the farm's mission statement. Their mission says: "To produce quality milk in harmony with nature and each other."
Cousins Lee and Jim Jensen and Lee's wife, Jean Amundson, practice and teach their farming philosophy with nearly 40 employees working in a variety of limited liability companies that encompasses 1,100 milk cows; 950 heifers; a small beef herd; a methane digester; 4,500 acres of corn, soybeans, hay, wheat and rye cropland; and a milk hauling and trucking business.
For the cattle, herd manager Jean points out, "We have procedural lists of how to take care of the cows. Newly freshened, dry and older cows are bedded on compost packs."
Jean, who is also a veterinarian, manages almost everything cow-calf-related. Jim is in charge of crops, the farm's machine shops and the trucking business. Lee is the overall farm manager and handles cattle nutrition and the digester.
"We make a pretty good team," Lee says.
The three grew up within a few miles of each other near the Dunn-Chippewa county line and still own all of their parents' farms. Lee and Jim partnered initially, following their fathers'— Jensen Brothers — partnership practice of farming together. When Lee and Jean married, she became a partner in Five Star Dairy. In 2000, they built a new dairy on a site away from their original farm buildings.
"It's all new," says Lee. "It was a field when we started. We've been building here for 16 years. We had 700 cows when we started."
The herd is mostly registered Holsteins, some registered Brown Swiss and a few crossbreeds.
Vertically integrated
"We're vertically integrated," Lee points out. "We raise all of our cattle, do our own breeding ... mix our rations. We mill our corn and roast our own soybeans and haul our own milk."
Manure solids are separated after the digester and recycled for bedding or mulch. The liquid digestate is used for fertilizer, especially on corn ground. Methane from the digester, which paid for itself as of last year, was sold to Dairyland Power, and the resulting electricity was fed into the grid. Lee says they currently are working on some other opportunities for the methane.
Crop program
Five Star Dairy grows 2,100 acres of corn; about a third is for silage. Some corn grain and soybeans from that crop's 700 acres are sold. Wheat and rye are planted (1,000 acres last year) to add to the rotations and increasingly as cover crops, which are "getting to be a big thing for us," Jim says. And there's up to 1,500 acres of hay. Some is baled for young stock feed, but most goes into haylage. A small portion of land is irrigated. Rotations include four, sometimes five, years of hay (mostly on hillier ground), then three of corn, two of beans and back to hay.
"We have more hay in our diet than a lot of farms," says Lee, adding it's about 50-50 with corn silage. "We try to be more cognizant of soil health." He recognizes days past when soil was "farmed out."
Jim has worked in more no-till and reduced till along with the cover crops. He shoots for 25-ton corn silage and 8-ton hay yields, 150-plus-bushel corn, and 50-bushel soybeans.
Jim has two separate machine shops and maintains equipment in each. "We build our own manure trucks, silage trucks," he says. "We buy the tanks and mount them ourselves —anything to save a buck." He says trucking is a major portion of the businesses' profits. "It's a way to diversify. We haul whatever."
Milk is hauled from 70 farms — 600,000 to 700,000 pounds a day.
"He figures ways to keep equipment costs down," Lee says of his cousin. "Jim literally loves equipment, and he's good at fixing it." Plus, "he's a good buyer." Much of their machinery is used. Lee notes that they try to invest at least 15% of their equipment value each year "just to keep up. We're probably investing closer to 20%."
Two planters were replaced for this year. "We want to get crops in earlier so we can get cover crops planted earlier in the fall," Lee explains.
Similarly, Jean works to keep the dairy herd upgraded. "She's pretty fussy," Lee says. "If she doesn't like a cow, she won't breed it."
Lee and Jean share breeding duties, keeping semen from six to eight different bulls on hand. Jean decides the bulls, and North Star Select Sires mates the cows.
The herd is in its second year of genomic testing. Heifer culling is based on genomics. Cows are milked three times a day in a double-16 rapid-exit parlor and carry computer chips in their collars to record data. The family uses forward contracting and crop insurance to reduce risk and "help us to make our budget more accurate," Lee says.
Milk output is about 83 pounds per cow, but Lee notes "our components are higher than ever" — 4.3% butterfat, 3.2% protein and a somatic cell count under 200,000. "We'd like to be 100,000," Lee says, "but we use organic bedding, and that is a bit more challenging."
Off the farm
Lee serves on three different co-op boards, including North Star. Jim is on the Wisconsin Milk Haulers Association Board, and Jean keeps abreast of advances in veterinary medicine. A graduate of the University of Minnesota vet school, she was in private practice when she and Lee began dating.
Reflecting the partners' willingness to look to the future and try new things, Lee points out, "It's nice to focus on things you're good at, but there's more opportunity in things you're not good at. Every year we have a budget and a business plan. We plan for the future, try to make some money and build our equity each year.
"Hard times," he says, "force you to do soul searching. It makes you creative and more aware of where you're spending your money."
Buchholz lives in Fond du Lac.
Subscribe to receive top agriculture news
Be informed daily with these free e-newsletters
You May Also Like
---