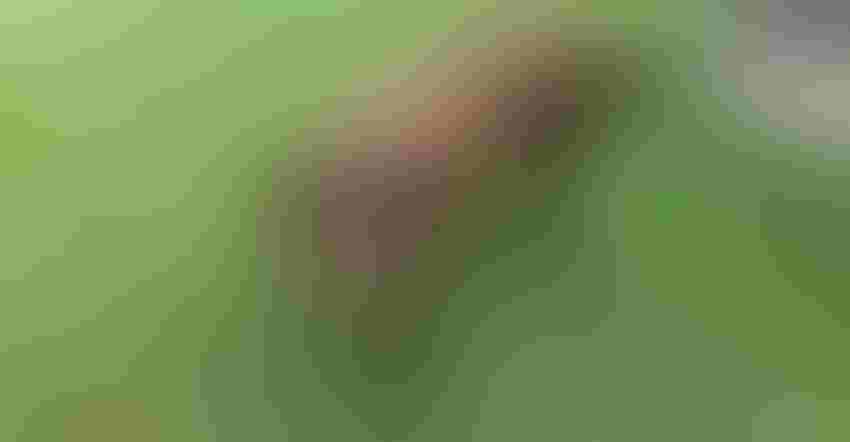 FARM DOG AT HEART: Riley could always find the cornfield across the road and bring home a snack. She would sit in the front yard and eat it, leaving remnants behind. She was a true farm dog.
Mindy Ward
I could hear the tires squeal around every curve. I did not care. I was in a hurry. I should've had 30 more minutes. He was early, but I had to get home. My husband was right. The man had other appointments, and it was late. He couldn't make him stay.
As I rounded the final curve, I saw the truck in my drive. I pulled into the gravel, and a chocolate lab lifted her head. I jumped out, looked at this young vet and cried, "Thanks for waiting for me."
Our family farm dog took a turn for the worse after her bout with a tick-borne disease known as ehrlichiosis. Riley could no longer stand without help despite pain pills and antibiotics. The day before, she fell and hit her jaw. My husband and I knew what was to come.
We tried our own vet, but he was out of town until Tuesday of the next week. That was five days Riley would suffer in pain. It wasn't right, so we found another option.
My husband works with some amazing people in agriculture. One of those has a veterinarian as a husband. With one call, he agreed to come to our farm and look over Riley. It took a short time, and he agreed the best thing for Riley was to not make her endure one more day.
I sat down on the garage concrete floor and placed her head in my lap. My husband lingered nearby and my son-in-law right next to me. Tears streamed down my face as the vet explained the process.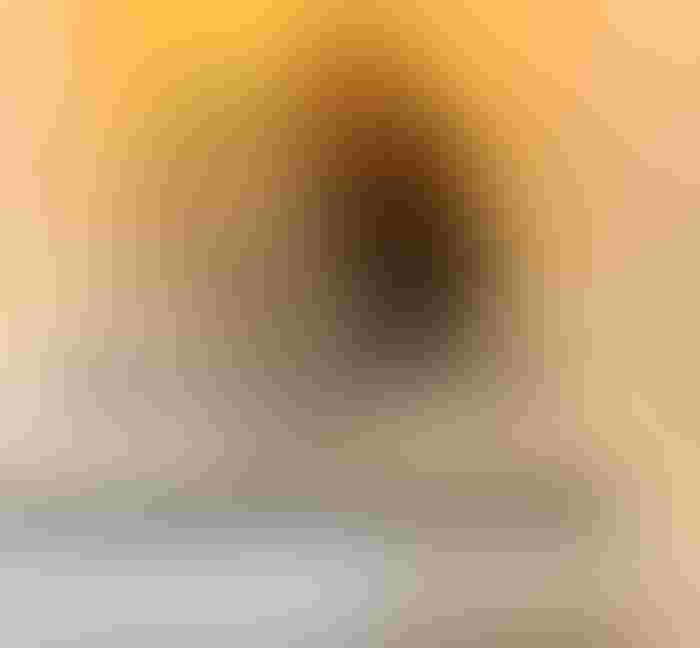 SNEAKY DOG: I will miss the times when my husband leaves the basement door open, and I come home to find Riley walking down the stairs of our farmhouse, having napped all afternoon on our bed.
"This first shot will relax her and put her to sleep," he said. "It may sting, so rub her ears and talk to her." I wanted to say so many things, but all I could muster were tears and "it's OK, you'll be alright" as she drifted off.
The next shot would take a few minutes to take effect, but would ultimately stop her heart, the vet explained. I didn't wipe my eyes or my nose as they flowed. I couldn't stop comforting our dog of 14 years. I would not leave her when she needed me.
So, my son-in-law and I continued to pet her and rub behind her ears. After all, Riley had been as much his dog for the past seven years as ours.
The young vet took out his stethoscope and searched for a heartbeat. He finally looked up and said, "She is gone." All I could muster between sobs was "thank you."
He offered to help move her, but my husband said we were good. Riley would be buried at her home, on our farm. As he went to leave, my husband asked how much we owed. "Nothing," he replied. And my heart dropped.
In that moment, it was as though I could hear his heart. He was looking at an older lady, sitting on a bare concrete floor, with her farm dog still in her lap, full of such grief — how could he ask any more of her. But my husband knows his wife's heart and handed him money.
While there were days of grief, I did not want my dog to suffer. Under all that sadness was a tinge of relief. And someone willing to provide that comfort to me, and my dog deserved payment. But more than that, this young man allowed me to have one last eye-to-eye connection, one last conversation, scratch one final time behind the ear and simply hold my farm dog.
And my husband knew, I needed to repay a busy young vet who took the time to simply wait for an old lady to make it home and be with her dog in those final moments. My farm dog died in a place she called home surrounded by those who loved her. And that gave us all great peace.
Subscribe to receive top agriculture news
Be informed daily with these free e-newsletters
You May Also Like
---