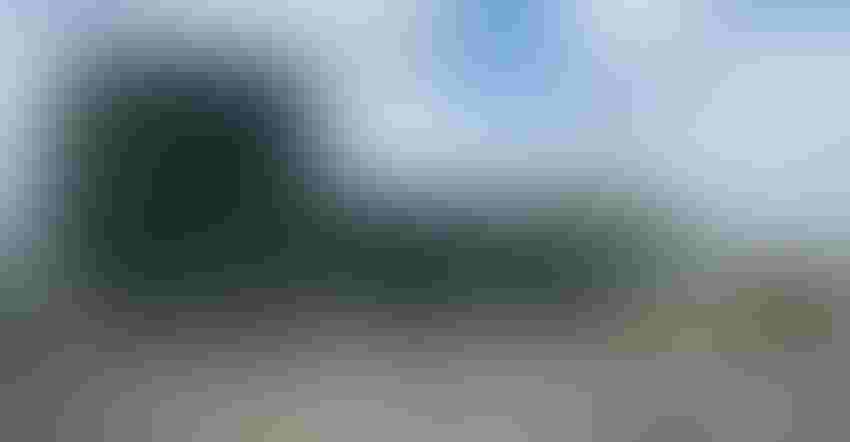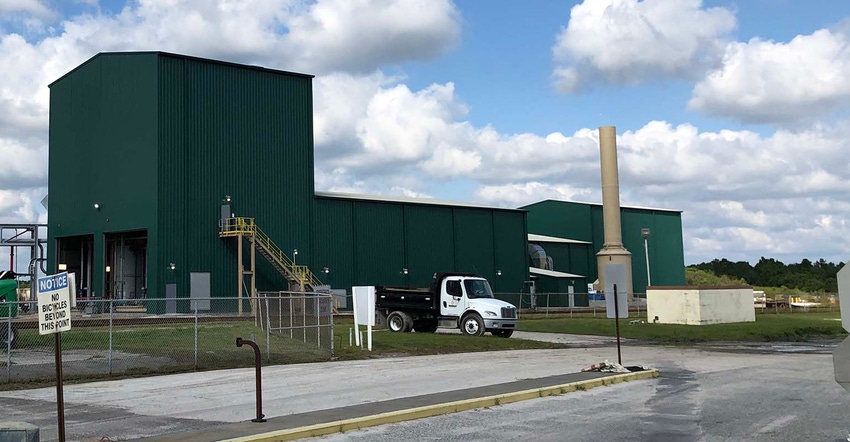 RAMPING UP: This is the Anuvia Plant Nutrients starting point for production at its main Plant City, Fla., facility. A new deal with Patronas Chemicals will allow the fertilizer firm to expand production more quickly into 2023.
Farm Progress
Following a startup from its early days is more common in these high-investment agriculture days, yet news of a major market expansion shows how these firms gain traction. Anuvia Plant Nutrients has announced a new agreement with Petronas Chemicals to market and produce Anuvia's Bio-based fertilizer technology in SE Asia. It's a significant advancement in deploying the Anuvia technology from this ag innovator.
"Petronas is the largest oil and gas company in Malaysia," says Amy Yoder, CEO, Anuvia. "They market fertilizer products for the SE Asia markets and we have signed a distribution agreement with them." She adds that after three years of distributing in the region, Petronas will begin building a plant to make fertilizer using Anuvia's unique process which is expected to come online in 2026-27.
Related: From zero to 400,000 tons of production.
Anuvia is a Florida-based startup that has focused on providing innovation in crop fertility for the row crop market. The company can make its finished SymTRX fertilizer from a wide range of waste products from food waste to solid waste from a water treatment plant. With its reuse of what would likely be landfill waste, Anuvia presents a positive carbon story that garnered interest with Petronas management.
"They have an intriguing carbon story," says Yoder of Petronas. "Their shareholders have an object to be net zero carbon producers by 2050, and this agreement is a significant piece contributing to that goal."
The recycled materials story is just the start, the finished SymTRX product brings that organic matter back to the soil when applied. It provides a crop nutrient efficiency for nitrogen, phosphorus and sulfur, while returning organic matter to the field.
In Plant City, Fla., where Anuvia has scaled up production the company is to produce 400,000 tons of fertilizer from the first line, which is up and running. The Petronas agreement will necessitate the addition of a second production line, doubling capacity. The second production line will be operational by 2024, Yoder says.
Related: Company takes innovative approach to new fertilizer
When Petronas builds its first plant to produce the Anuvia products, Yoder says the company is considering a range of potential waste products as a feedstock including palm oil waste. At the Plant City facility, Anuvia is using animal, agronomic and municipal waste sources.
The key, Yoder says, is that the "carbon story is getting traction" in the industry, creating rising demand for this startup's fertilizer technology. Tapping the SE Asia market is an important development for the company, and Yoder says Anuvia management is also talking with potential partners in Europe.
From a small demonstration facility in Zellwood, Fla., opened in 2016, to the future doubling of capacity at its commercial facility in Plant City, Anuvia has made significant progress. You can learn more about Anuvia, it's product and its production process at anuviaplantnutrients.com.
About the Author(s)
Subscribe to receive top agriculture news
Be informed daily with these free e-newsletters
You May Also Like
---