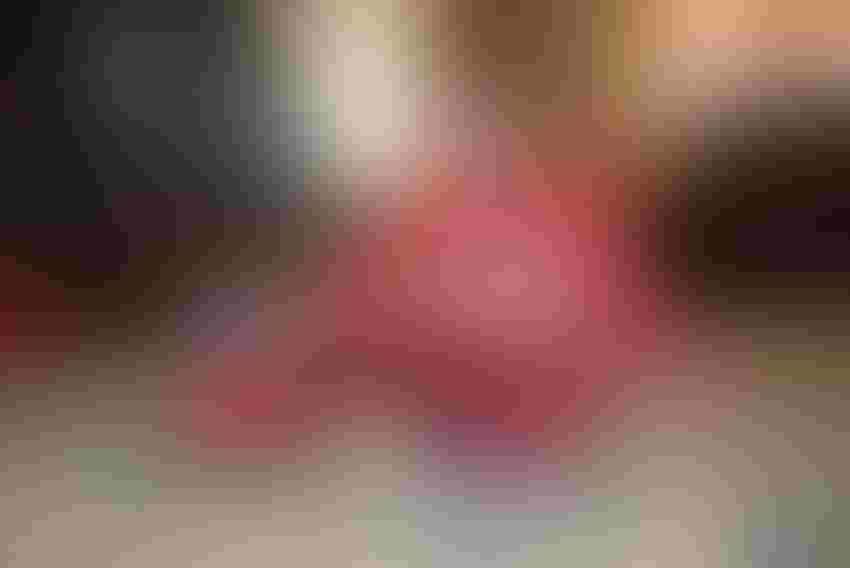 HalleeKate Huguley plays with her Farm-girl Barbie. Could it be Barbie is leaving her townhouse for the farm?
Who knew?
Barbie is a wholesome, corn-fed country girl who drives tractors, raises chickens and herds livestock — likely into a plastic barn that takes mom and dad hours to assemble if my experience with a Barbie townhouse is a reasonable example.
Of course, I refer to the iconic Barbie dolls that have thrilled little girls for decades and raised more than a few eyebrows at the unrealistic image of perfection, complete with a wardrobe of expensive accessories and an under-appreciated boyfriend serving mostly as eye candy.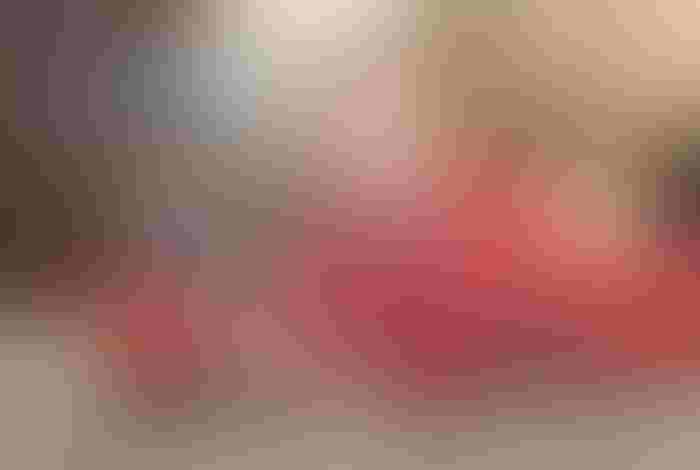 I wasn't sure how to react when I first read a news release about the farm-girl Barbie. First inclination was to ask: Why? I also wondered if it was some kind of hoax.
So, I googled "Barbie Farm" and up pops an image of perfectly proportioned Barbie clad in overalls (stereotypical much?), standing by a red tractor (a green version is also available) with a few cuddly farm animals scampering around her high-fashion-booted feet.
Farm-girl Barbie is available, including a tractor, for $29.88. Also on the list is farm veterinarian Barbie with a playset (animals, vet office) for $39.86.
On one hand, I want to scoff at the ludicrous idea of high-fashion Barbie donning overalls and mucking out a stable. But wait, I reasoned to myself. Maybe this is a positive move for a toy that has been a mainstay under Christmas trees since 1959, offering little more than glamour and a depiction of the lifestyles of the rich and famous.
Barbie has gone to work. She is now available as a zoo doctor, a chicken farmer and a pet care employee — maybe other occupations as well.
Perhaps it is toy manufacturers' contribution to depicting young girls as more than pretty faces. I suspect a profit motive is more important, but let's not quibble over intent. Maybe it's a good thing.
I'm not certain the farm attire for this fashion-conscious doll is completely appropriate, and more than a little condescension may be noted in the effort, but, hey, that's just business.
I can applaud Barbie's manufacturer, Mattel, for including agriculture in its list of occupations available for young women. I kinda like the idea of this long-time favorite toy moving away from a penthouse apartment and into a farmhouse. I also seem to recall in one of the annual iterations of Barbie a sleek convertible coupe to ferry her and Ken around the streets of some big city. Tractors, red or green, bring her down to earth, so to speak.
As I mentioned, my first inclination was to scoff at the absurdity of Barbie in a cow barn, but on further reflection, I like the idea of a popular toy that depicts a young woman pursuing a career in agriculture.
I think she needs some different boots, however, some she won't mind getting dirty.
About the Author(s) Senior Content Director, Farm Press/Farm Progress
Ron Smith has spent more than 40 years covering Sunbelt agriculture. Ron began his career in agricultural journalism as an Experiment Station and Extension editor at Clemson University, where he earned a Masters Degree in English in 1975. He served as associate editor for Southeast Farm Press from 1978 through 1989. In 1990, Smith helped launch Southern Turf Management Magazine and served as editor. He also helped launch two other regional Turf and Landscape publications and launched and edited Florida Grove and Vegetable Management for the Farm Press Group. Within two years of launch, the turf magazines were well-respected, award-winning publications. Ron has received numerous awards for writing and photography in both agriculture and landscape journalism. He is past president of The Turf and Ornamental Communicators Association and was chosen as the first media representative to the University of Georgia College of Agriculture Advisory Board. He was named Communicator of the Year for the Metropolitan Atlanta Agricultural Communicators Association. More recently, he was awarded the Norman Borlaug Lifetime Achievement Award by the Texas Plant Protection Association. Smith also worked in public relations, specializing in media relations for agricultural companies. Ron lives with his wife Pat in Johnson City, Tenn. They have two grown children, Stacey and Nick, and three grandsons, Aaron, Hunter and Walker.
Subscribe to receive top agriculture news
Be informed daily with these free e-newsletters
You May Also Like
---