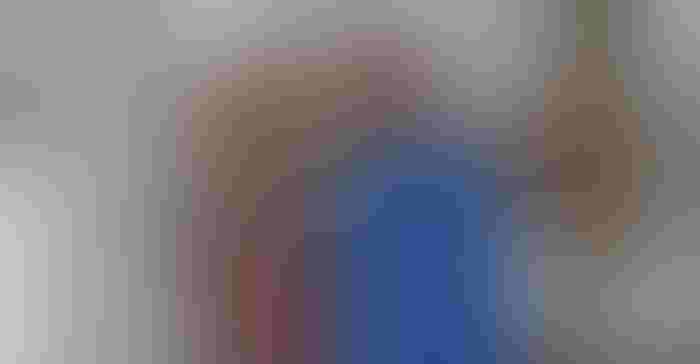 When the Wardins expanded their St. Johns dairy operation in 2013 from 220 cows to 500 cows, they soon learned changes were necessary to produce the same high-quality milk they were accustomed to.
And by purchasing some cows, they also purchased some problems. But by being open to change and utilizing the expertise of others, following recommendations and by having the right environment for the cows while employing the right people, they were able to get on track.
So much so that Evergreen Dairy Farm, owned by Kris and Carla Wardin, is one of only six dairy farms in the country to earn the platinum award, given in January as part of the National Dairy Quality Awards presented by the National Mastitis Council.
In addition to milk quality indicators, such as somatic cell count (SCC) and standard plate count (SPC), judges looked at specific details about each operation, including milking routine, cow comfort, udder health monitoring programs, treatment and prevention programs, strategies for overall herd health and welfare, and adherence to drug use and record-keeping regulations.
For the competition (June 1, 2018, to May 31, 2019), Evergreen Farm had a SCC count of 70,000 per milliliter and a SPC of 3,000 per milliliter. According to USDA data, the American milk supply averages 224,000 somatic cells per milliliter, and the regulatory limit for SPC is 100,000 bacteria per milliliter.
Kris, who grew up on a dairy farm in Hemlock, shares the credit. "We own the farm, but nobody farms alone," he says. "A farm of any size takes a huge support system to make everything work."
Getting started
Kris and Carla both graduated from Michigan State University and married in 2001. They both worked for Caterpillar in Connecticut when Carla's parents, Jack and Cherie Anderson, started talking about selling the cows.
"We both wanted to own our own business, and even though we didn't have children yet, we wanted our children to have the work ethic and values learned on the farm," says Carla, who is a sixth-generation farmer.
They both quit their jobs, moved to Michigan and bought the farm from her parents in 2007. In addition to the dairy, they farm 850 acres of corn, alfalfa and pasture.
When the Wardins expanded, they drew from what they knew and what was already there. "We built it the same way the other one was built," says Kris, noting that they put in new freestall and calf barns and a lagoon.
"We built with mattresses, used sawdust bedding, and there were no headlocks," Kris explains. "And as we started milking three times a day, it was more intense, and we had some issues with milk quality. The bedding type and environment were causing some problems with mastitis."
The Wardins worked with field staff from Michigan Milk Producers Association and all their vets. They took a hard look at the latest research on best management practices. They started looking closer at fresh cows and doing some culturing.
"We developed milking protocols," Kris says. "We converted freestalls to sand bedding and started using cloth towels with a laundry service."
A milking protocol is now followed by all 10 full-time employees, who are trained and undergo ongoing training.
"We are very fortunate to have fantastic employees," says Carla, who adds that one has been on the farm for more than 30 years, another for close to that.
Kris says, "We have people who care about what we are doing and want the same things we do — everybody wants good milk quality. We call them our adopted family, and we appreciate them."
Another change at Evergreen Dairy Farm is utilizing Dairy Herd Improvement Association testing to look at individual cows for SCC and other health and production issues.
Treated cows are separated and affixed with red Velcro bands on both hind legs. Cows also are identified on a whiteboard in the parlor, and information is uploaded on PC Dart.
Fans and misters in the freestalls keep air moving and cows comfortable. Freestalls are bedded twice a week with clean sand and groomed three times a day.
Feed rations
As milk margins got tighter, the Wardins looked to reduce feed costs, while still achieving their production goals. They looked closer at milk components. "Butterfat was making up our milk checks years back, but now protein prices were starting to come back," Kris explains. "So, we tweaked our rations to push toward higher protein content."
When looking at total pounds of production, as well as pounds of butterfat and protein, "you also have to look at feed costs that go against that production," Kris says. "It has to be a total economic equation when we look at how we're feeding our cows."
As the farm expanded, another production change included grouping the animals. "In the past, we'd look for the simpler solutions in a pasture-based system — we ran and fed as one group," says Kris, who adds that only dry cows and heifers are on pasture now.  "With the expansion, it has allowed us to break out and fine-tune groups with different rations."
Dedicated bin space allows for individual ingredients to be purchased by the truckload.
The farm's return to producing quality milk is a relief. "Now, hopefully we're even better than we were before," Carla says.
With the dairy running smoothly, Kris has stepped into more of a management role. He no longer has a shift, which allows for both Kris and Carla to have off-farm jobs in leadership and advocacy for the dairy industry.
Kris was elected the new chairman of MMPA in March 2018, and sits on committees and attends meetings with the International Dairy Foods Association, United Dairy Industry of Michigan, National Mastitis Council, National Council of Farm Cooperatives and more.
Carla has a huge following on social media for her farm site Truth or Dairy, plus she gives classroom lessons and farm tours.  She hosts the Michigan Ag Council podcast "Michigan Grown Michigan Great," and she does social media and promotion for the farm show AgroExpo and the IQhub, an agricultural learning center in St Johns.
She also has been township supervisor for seven years. She was named a Face of Farming and Ranching by the U.S. Farmers and Ranchers Alliance, and that allowed her to speak at events around the country. "I love talking to people about modern farming," she says.
Kris says the platinum award is a bit of a reward and a testament to the hard work to get to this point. "We went from struggling to producing high-quality milk."
About the Author(s)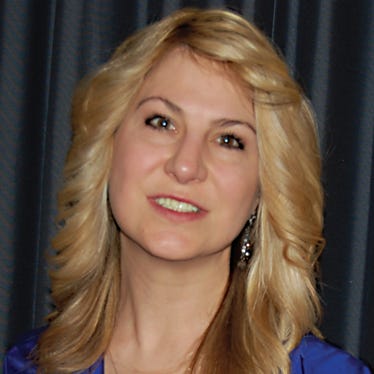 While Jennifer is not a farmer and did not grow up on a farm, "I think you'd be hard pressed to find someone with more appreciation for the people who grow our food and fiber, live the lifestyles and practice the morals that bind many farm families," she says.
Before taking over as editor of Michigan Farmer in 2003, she served three years as the manager of communications and development for the American Farmland Trust Central Great Lakes Regional Office in Michigan and as director of communications with Michigan Agri-Business Association. Previously, she was the communications manager at Michigan Farm Bureau's state headquarters. She also lists 10 years of experience at six different daily and weekly Michigan newspapers on her impressive resume.

Jennifer lives in St. Johns with her two daughters, Elizabeth, 19, and Emily 16.
Subscribe to receive top agriculture news
Be informed daily with these free e-newsletters
You May Also Like
---